Things to do in Bright...

There are so many activities in Bright for all ages and interests. If you are looking for things to do in Bright, look no further...
A popular pastime when deciding what to do in Bright and surrounds is enjoy tasty local produce and sample fine cool climate wines produced in the region. There are so many choices for restaurants and cafes, wineries and wine bars, breweries and farm gates. Take a behind the scenes tour in the Bright Brewery or venture out and meet the makers at one of our local wineries. Learn the art of cooking fine food from the experts in a cooking class, or go foraging for your own fresh produce with such an array of options to choose from, from mushrooms to berries, apples to nuts.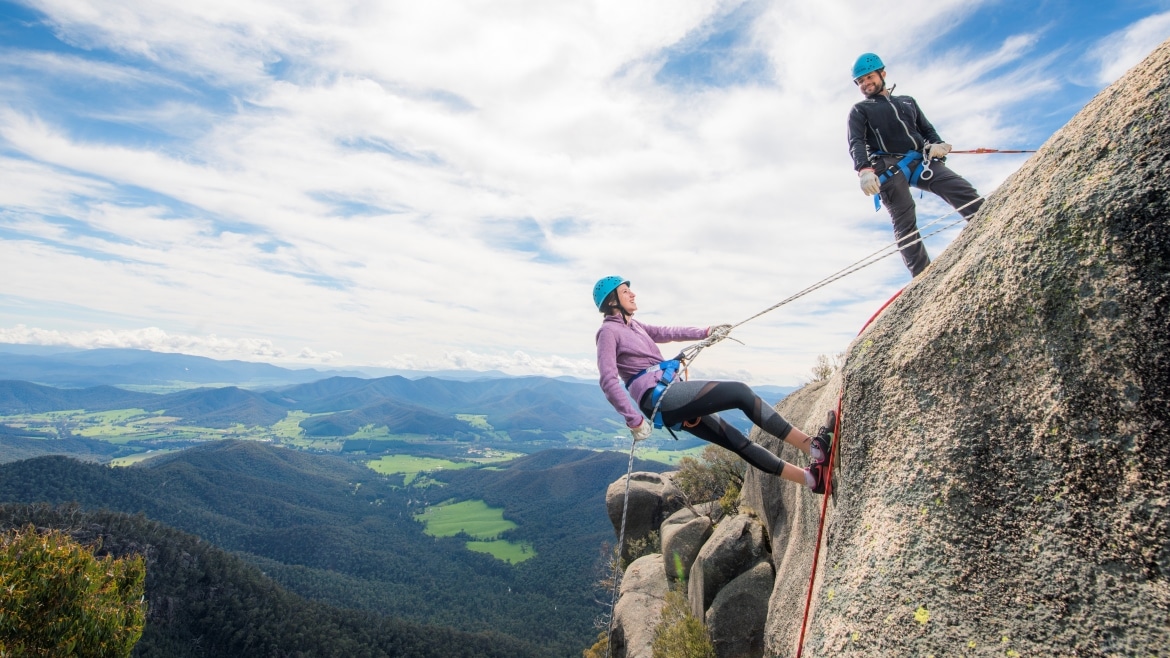 There are lots of adventure activities and operators to help you with things to do, enjoy kayaking in the fresh water rivers or lakes, abseil down the face of the Gorge at Mount Buffalo and discover glow worms in the underground caves with one of our experienced tour operators. Go shooting in the indoor shooting range, or saddle up and experience the high country like the man from Snowy River, horse riding across the high plains. At the end of a day's riding, enjoy a gourmet meal or cook over a campfire, sleeping under the stars - where you are guaranteed more than a five star experience!
If you prefer more relaxing things to do around Bright you could tour with one of our fishing experts, or take the family fishing at the Mountain Fresh Trout and Salmon Farm where you are sure to feed the whole family. Why not enjoy a round of golf or take in some of our local theatre productions - drop into the Alpine Visitor Information Centre for show times.
If cycling is more your thing you will be spoilt by choice. Whether it is by road or trail, mountain or along the flat, we have some of the best terrain for all abilities in Bright and surrounds. Or why not experience the great Murray to Mountains Rail Trail, a great family friendly activity.
There are plenty of other things to do around Bright with the family, and family fun is never complete without getting lost in the Wandiligong Maze and Café, feeding the deer and emu at the Red Stag Deer and Emu Farm or splashing in the Bright Splash Park
Whether you choose to travel in a luxury limousine  or head to the hills in an ex-Australian Army Land Rover 6x6, or cruising along on bike, you will find the perfect tour operator to ensure you love your adventure whilst enjoying the breathtaking views of the Great Divide, and beautiful natural scenery at every turn.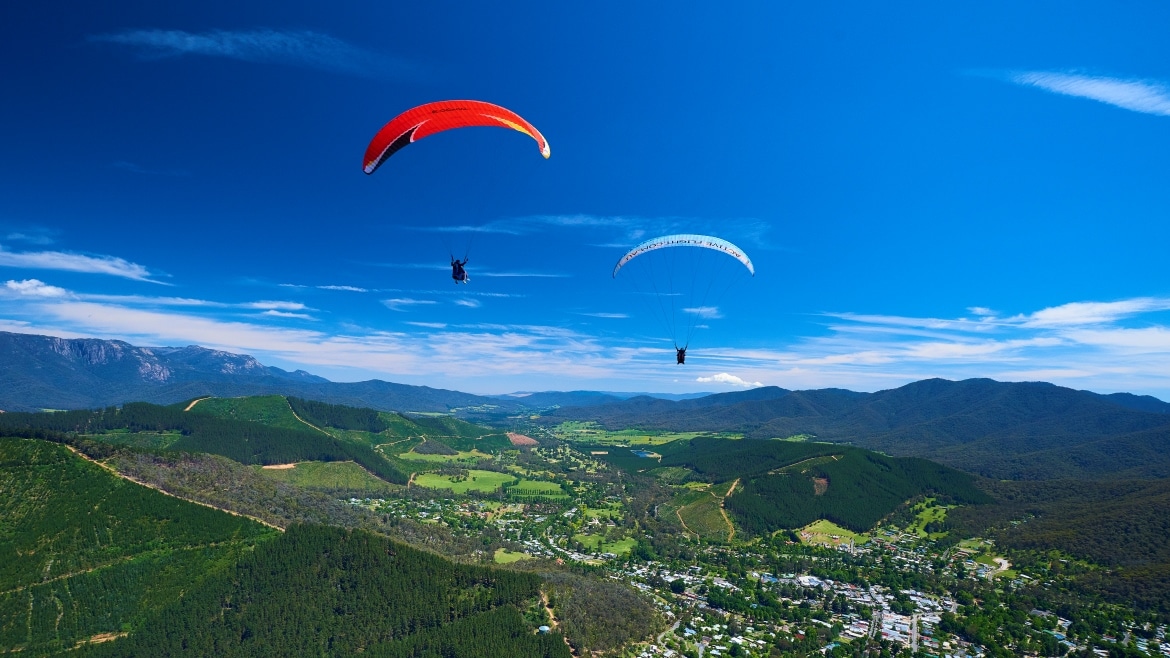 Some more Ideas of things to do around Bright...
| BUSINESS NAME | PHONE NUMBER | WEBSITE |
| --- | --- | --- |
| Active Flight | 0428 854 455 | www.activeflight.com.au |
| Adventure Guides Australia | 0419 280 614 | ww.adventureguidesaustralia.com.au |
| Alpine Paragliding | 0407 573 879 | www.alpineparagliding.com |
| Bright Adventure Company | 0412 887 934 | www.brightadventurecompany.com.au |
| Bright Brewery | 03 5755 1301 | www.brightbrewery.com.au |
| Back Country Tours | 1800 204 424 | www.skifalls.com.au/backcountry |
| Bogong Horseback Adventures | 03 5754 4849 | www.bogonghorse.com.au |
| Bright Country Golf Club | 03 5755 1773 | www.brightgolf.org.au |
| Bright Limousines | 0407 353 847 | www.brightlimousines.com.au |
| Cyclepath | 03 5750 1442 | www.cyclepath.com.au |
| Frustrated Artistic Mothers (FAM) | 0418 564 768 | www.famevents.com.au |
| Hilife Helicopters | 0418 573 764/ 0487 120 100 | www.hilifehelicopters.com.au |
| Indoor Shooting Range | 0427 293 345 | |
| Mountain Fresh Trout & Salmon Farm | 03 5759 2558 | www.mountainfreshtrout.com.au |
| Redstag Deer and Emu Farm | 03 5756 2365 | www.redstag.com.au |
| Southern Fly Fishing Adventures | 0408 221 161 | www.southernflyfishing.com.au |
| Tour of Duty Bright | 0499 228 663 | www.tourofdutybright.com.au |
| Unleashed Unlimited | 03 9079 4600 | www.unleashed-unlimited.com.au |
| Bright Electric Bike Hire | 03 5755 1309 | www.brightelectricbikes.com.au |