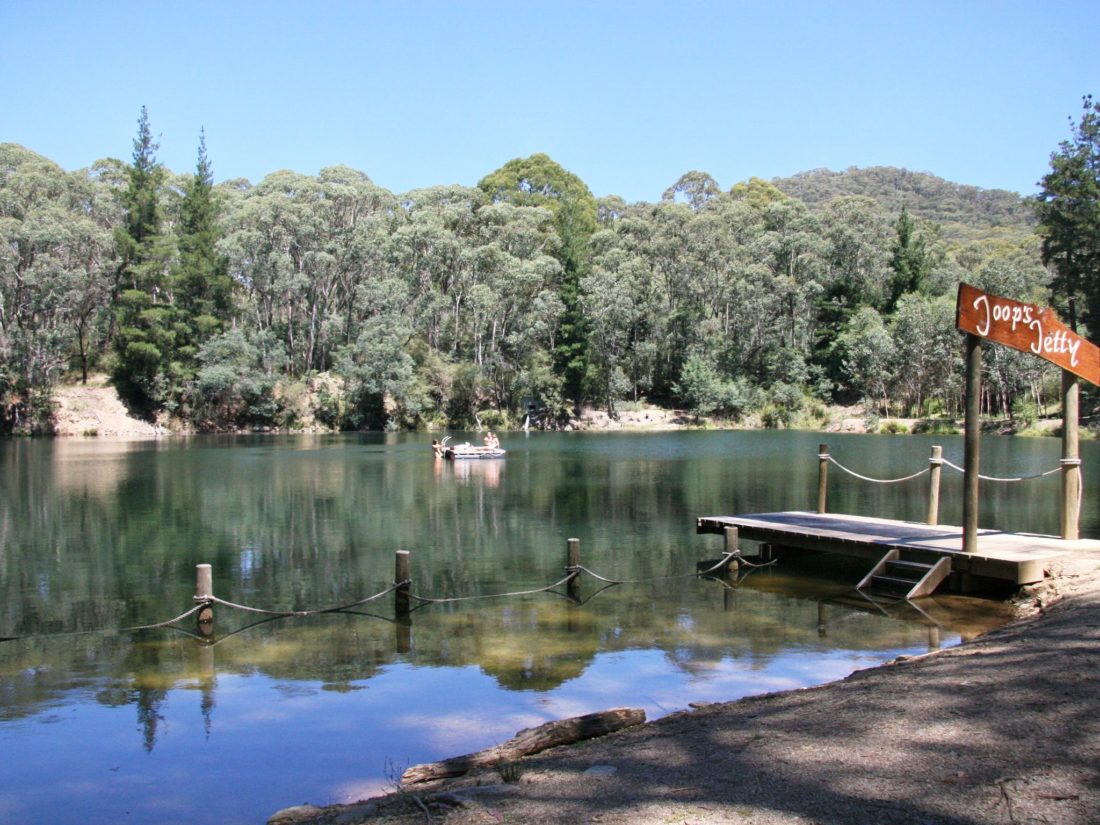 The Tronoh Dredge holes was once the location of the biggest bucket dredge in the southern hemisphere. It operated from 1942 to 1954. At the time it was the highest producing dredge in Victoria.
These days its a great location for a swim or kayak. Enjoy one of the many walking trails that meander around the dredge holes.
Begin your walk from the Tronoh Dredge Hole car park off Feathertop Track and head either way around this man-made lake. The dredge hole was created by the Tronoh Dredge which was one of the world's largest electric-powered mechanical dredges. There are a number of other walking tracks around the Tronoh Dredge, weaving through native bush and ferns, along the Ovens River or around the dredge holes. These tracks are signposted and offer further information on the significance of historical sites along the trails.