Choosing which walk to go on is a two-coffee decision – there are just so many. Thankfully, the Walks & Trails map you picked up from the Visitor Information Centre is helping you narrow it down.
Your group draws straws. One's keen for a walk to Huggins Lookout in Bright, while another wants to head to Dinner Plain to see Carmichael Falls. Then there are the riverside walks: The Canyon Walk and Cherry Walk in Bright, The Riverside Walk in Harrietville, the Kiewa River Trail in Mount Beauty, or the Mosaic Trail in Myrtleford. They're all short walks that will leave you plenty of time for other frivolities, like eating – there must always be eating.
The Mosaic Trail along the Ovens River in Myrtleford wins, so off to Rotary Park you go, sneakers on, down through the shaded grass and over the Happy Valley Creek footbridge. You reach the river, splendidly wide and shimmering in the sunlight. Tiny birds dart about in the bushes, while above, parrots chatter away. It's glorious. You're so glad you finally took that break from work. More moments like these please.
You're not sure about the mosaics though; you haven't seen any. Nevertheless, you walk on content with the sounds of nature until suddenly...
"A fairy house! Dad, look, a fairy house!" squeals a very excited little girl.
Either fairies do exist or she's found a mosaic. Either way, you'd like to see, so you wander over to look at the discovery. Sure enough, there it is, the door to a little fairy house in the crevice of a rock; a welcome mat out front. And while it's a mosaic, it sure does look like a fairy lives there.
The little girl is bright eyed with excitement.
"That's 37 Dad. Let's find the next one."
"Wow – have there really been that many mosaics?" you exclaim.
"There's at least 80 on this walk, probably a few more new ones by now," says the Dad. "They keep popping up. They're in town and on the walk up to Reform Hill Lookout as well."
You mention you haven't seen any, and he laughs.
"Yeah, they're partially hidden – you need to look for them. But they've got clues on the Mosaic Trail website. It's a great game for the kids, and yeah, I like it too."
So that's the trick – look! Armed with this knowledge, you spot a mosaic ant near a bin, a fairy on a tree stump, a fish under a bridge, and even a Pokémon! Amazing. Why didn't you think to look sooner!
The walk brings you into town and you stop for a bite to eat. You've still got time to squeeze in some more adventure. An old Facebook friend of yours is in town and has invited you to catch up over a game of golf. On the other hand, there are some lovely looking stores you haven't been in yet. What should you do?
Choose your next adventure, or scroll down for more walking trails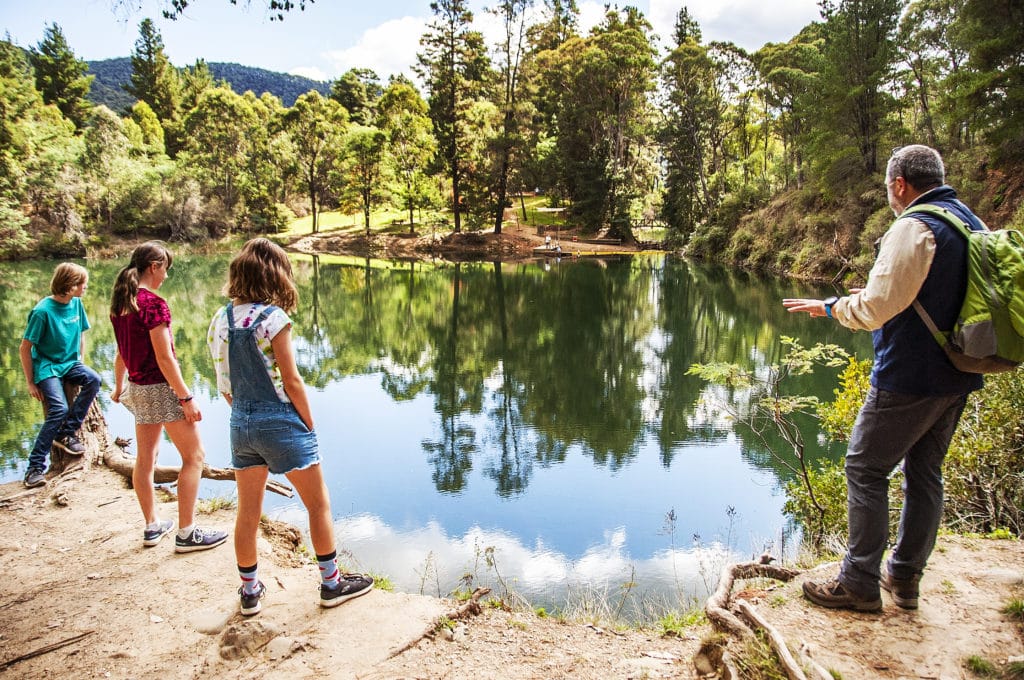 BUSHWALKS & RIVER STROLLS
A bushwalker's haven where you can explore the upper branches of the Ovens River, or walk from The Ville to the peak of Mount Feathertop.
Alpine wild flowers, historic huts and views as far as the eye can see. There are plenty of trails to discover on a visit to this little alpine village near the iconic Mount Hotham.
Weather conditions can change rapidly in alpine areas. Snowfall and blizzards can be experienced at any time of year. In addition, mobile phone reception is often not available outside of towns. Before heading out in alpine areas, make sure you are fully self sufficient and someone knows your plans. Be prepared with:
Wind and waterproof jackets
Warm clothing: hat, gloves and strong footwear
First aid kit for longer or more remote walks
Enough food and water for your walk
Compass and relevant topographical map
Make sure to check road conditions before driving in the mountains. Many roads and tracks are closed seasonally during the colder, wetter months for environmental and safety reasons.
Our region is sensitive to human presence. We are privileged to be home to a number of endangered species, including platypus, mountain pygmy possums and alpine dingoes, as well as other rare flora and fauna.
Your behaviour has a direct impact on nature. A simple hair elastic can kill or injure a platypus, and other animals may suffer ill health from food waste and rubbish. Clean-up days haul in mass amounts of litter from our bushland and waterways, and unattended camp fires have the ability to destroy our bushland and our homes.
When entering our beautiful natural environment, always remember, take out what you bring in and leave no trace.
Whether it's a wade through a stunning gorge, walk along the Kiewa River Trail, or a stroll by The Pondage lake, there's a trail to suit every liking in Mount Beauty.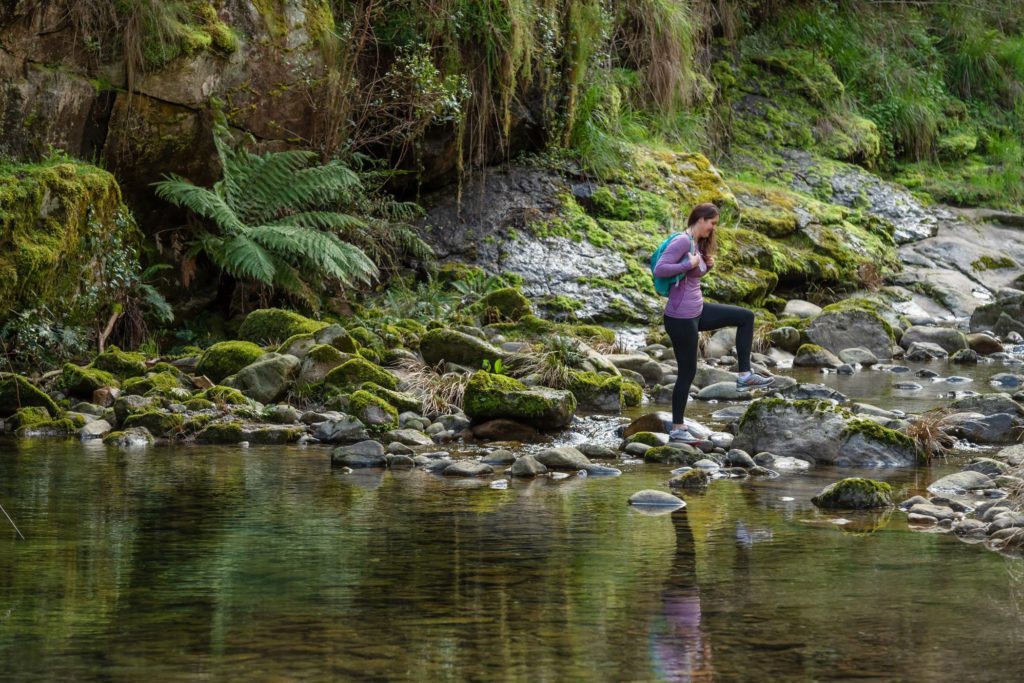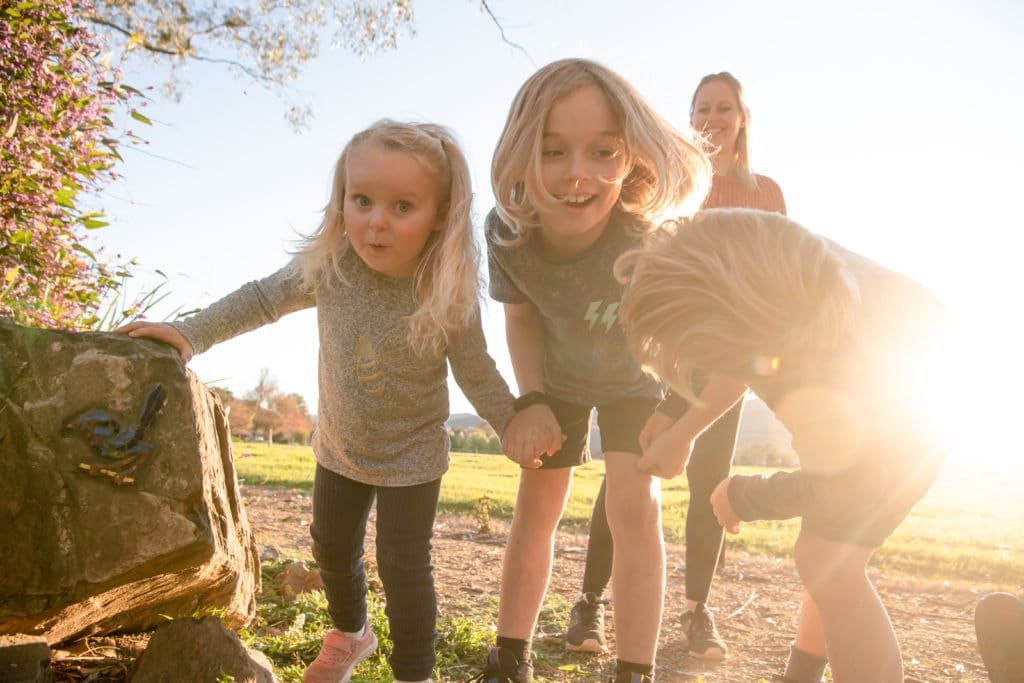 The family will love the trails around Myrtleford, with its 'Big Tree', log kiln, hidden mosaics, gold mines, giant chess, snakes and ladders, lookout and riverside walk.