A HIT AT BRIGHT COUNTRY GOLF CLUB
The giant sequoia – the largest tree species in the world – makes it really easy to find the club house at the Bright Country Golf Club.
"What a gorgeous course," you think as you walk toward the tree to pay your green fees. Eighteen holes on a par 72 course over 6,097m; the excitement is building. And there's your mate, waiting for you with a golf cart – brilliant! Gotta love a golf cart.
A quick social debrief – it's been years since you've seen him, what a great place to catch up – and you're on to the first hole. It's a par five open driving hole – a nice way to ease into it.
Tree-clad-mountain views add to the playful atmosphere as you step up to the tee and take the first swing, and bang! Right down the middle of the fairway.
The swing of your clubs has loosened your shoulders and the fresh air is doing you good. You chat about old school friends, family, and life in general, and before you know it you've dog-legged alongside the creek, made it through a difficult dome-shaped green on the fourth, gone over a dam, avoided a few ponds and you're on the ninth.
Halfway and on par on a course you've never played before.
"Not bad," you think to yourself. You don't play all that often and your mate is two over, so you're secretly gloating.
"I'm loving this course," you say with a smile, and your friend nods in agreement. The fairways dip and curve gently in all manner of directions, keeping you on your toes.
The topic of conversation has moved on to the inevitable Facebook gossip – who's with who, who said what, who had what done – and it's entertaining you both, perhaps a little too much because the eleventh trips you both up with a two-tiered back-to-front sloping green. The ball rolls everywhere except where you want it and your par three turns into a double bogey.
Ahh, not to worry. You're still beating your mate, and you're both now talking about how 'next time' you'll hit it this way and birdie this one and eagle that one, etcetera etcetera, and now it's time for beers back at the club.
Over a few drinks, old mate is telling you about his bike ride up over the country's highest road to check out the alpine views. He says it must be some of the most spectacular scenery in the country. He can't get enough of it. He's going to drive home that way after he squeezes in a bit of trout fishing.
He's given you ideas, and when the day begins to fade and farewells are done, you head back to the house to see what the others are keen for. What will you do tomorrow?
Choose your next adventure, or scroll down for more golf courses
Manicured grass greens and tree-lined fairways define this Tony Cashmore-designed golf course resting at the foothills of the beautiful Australian Alps. The Bright Country Golf Club features an 18-hole, par 72 course over 6,097 metres. The club has a fully equipped golf shop, licensed clubhouse and regular competitions. Visitors are welcome and motorized carts, push buggies and golf clubs are available for hire.
Grass greens, watered fairways, old River Red Gums and a scenic bushland setting with views of Mount Buffalo make this undulating 18-hole golf course alongside Barwidgee Creek an enjoyable place to spend the day. The Myrtleford Golf Club welcomes visitors and features cart and buggy hire, food and drink, a practice fairway and shower.
A picturesque 18-hole course with grass greens and magnificent views of the Australian Alps and the beautiful Kiewa Valley. The Mount Beauty golf club welcomes visitors and clubs, golf bags, pull buggies are available for hire from the licensed clubroom. The back deck is a lovely place to relax after a hit and the bar is open on competition days. Social games can be played any day of the week, and anyone with a handicap can join the Mens and Ladies comps on Wednesdays, Saturdays and Sundays.
The Dederang Golf Club is a small country club situated in the beautiful Kiewa Valley. It is a 9-hole sand scrapes course which works on an honesty system and equipment can be hired by prior arrangement. Competitions run from March to September and through the Summer.
OTHER EXPERIENCES YOU'LL LOVE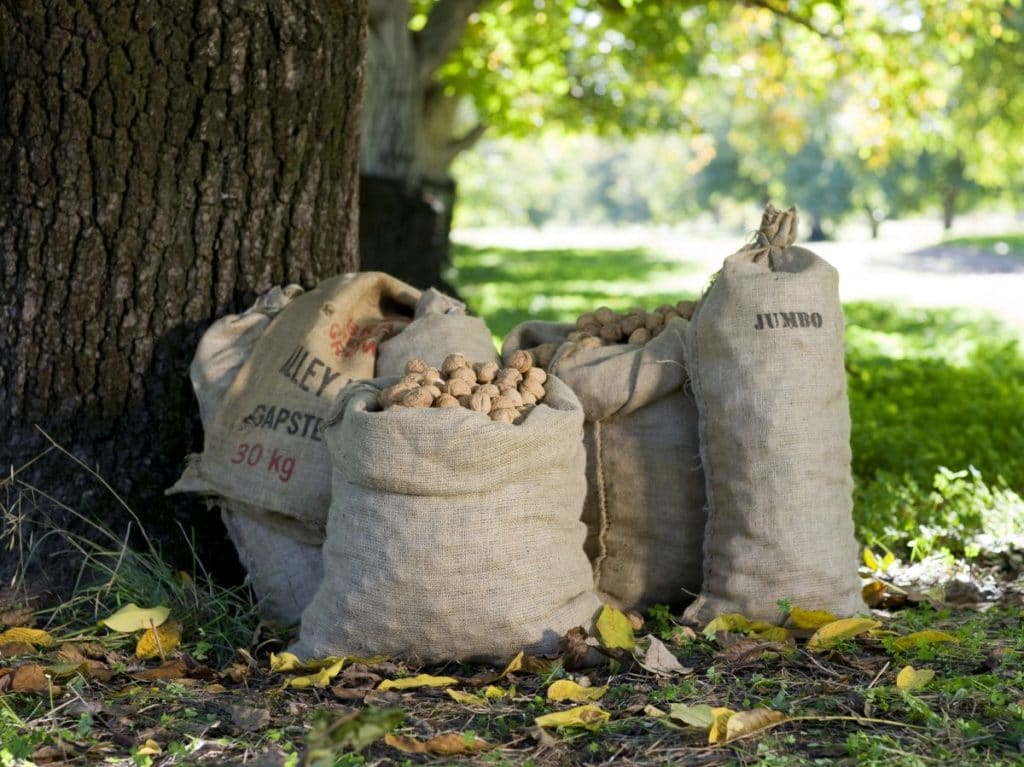 PRODUCE RIGHT FROM THE SOURCE
Out here, we know where our food comes from. Want to know where the locals source the best fresh produce?
Take a dip in the river or cool off at a lake. Our natural swimming spots are the ideal way to spend a hot summer's day.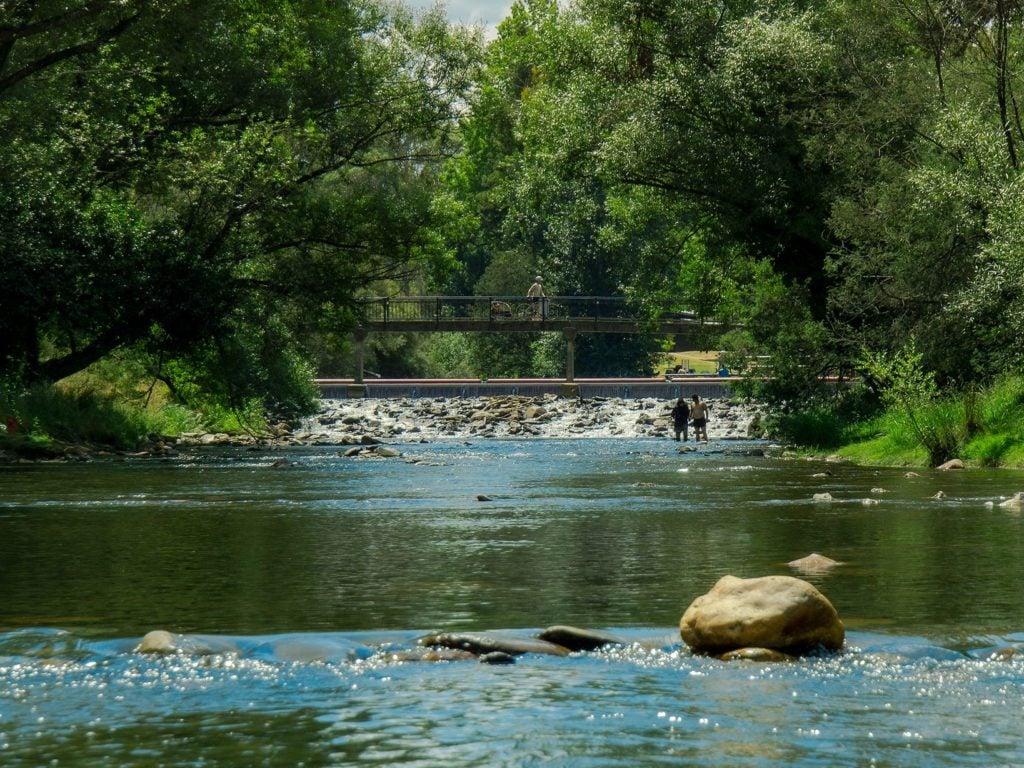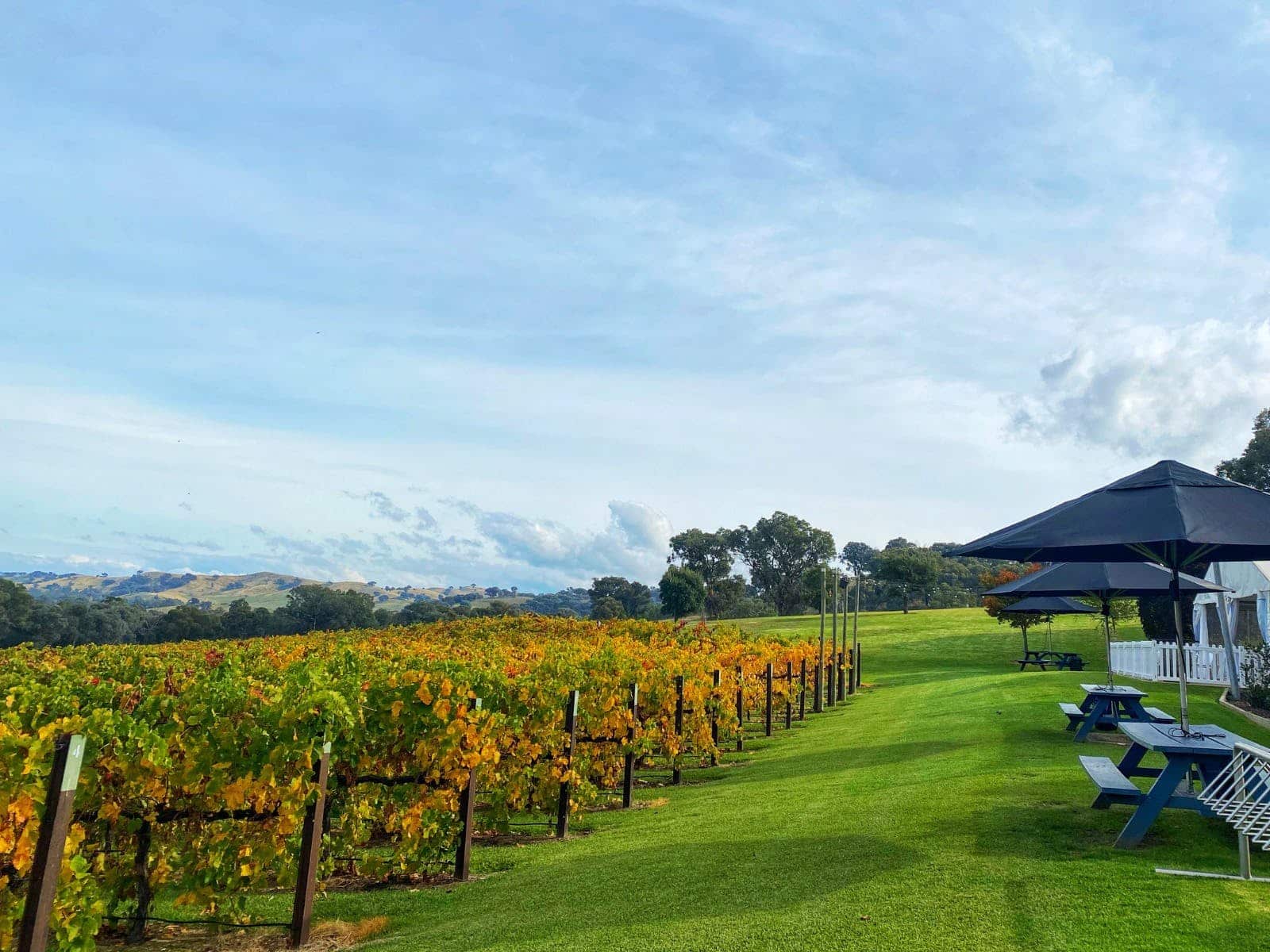 Gapsted Estate
Gapsted Estate is a family-owned winery and prominent North East Victorian tourist destination, renowned for award-winning emerging varietal wines and restaurant serving delicious cuisine produced from fresh local produce, all set against the backdrop of vineyards overlooking the striking Alpine Valleys. Embark on a journey of discovery with over 30 wines on tasting at the…