8.30am — Wakey Wakey Eggs and Bakey
Bright or Harrietville's excellent cafes will set the mood with something hot and caffeinated.
9.30am — Choose Your Adventure
What would you prefer? A Rail Trail ride from Harrietville to Bright, Road cycling to Mount Hotham or mountain biking at Mystic? Maybe you'd rather take a stroll on our walking trails or a dip in our swimming holes, a game of golf in Bright or go fishing in Harrietville – there's plenty to entertain you and your crew, and gear available from the outdoor stores, bike shops and tour operators.
1.00pm — Lunch Classics
From loaded burgers to sushi, gourmet sandwiches to award-winning pies, whether you're vegetarian or vegan, a meat lover or paleo, head into Bright for a bellyful of yum.
2.00pm — Rolling on the River
Discover Bright's gold history and the hidden canyons along the Ovens River on the 5km-return Canyon Walk.
3.30pm — Take a Splash or drink by the Fire
Finish up in town with a dip in the river, or grab a tube and just float about. In winter, warm up with a coffee or
cocktail inside by the fire.
5.30pm — Dinner and Live Music
There's nothing like sitting back with friends, fine food
and live music. Check out what's on at venues in Bright, Wandiligong, Porepunkah and Harrietville.
7.30pm — Bar Hop
Not ready to stop? Bright's bars will keep you bopping, or kick on at one of the pubs in Harrietville.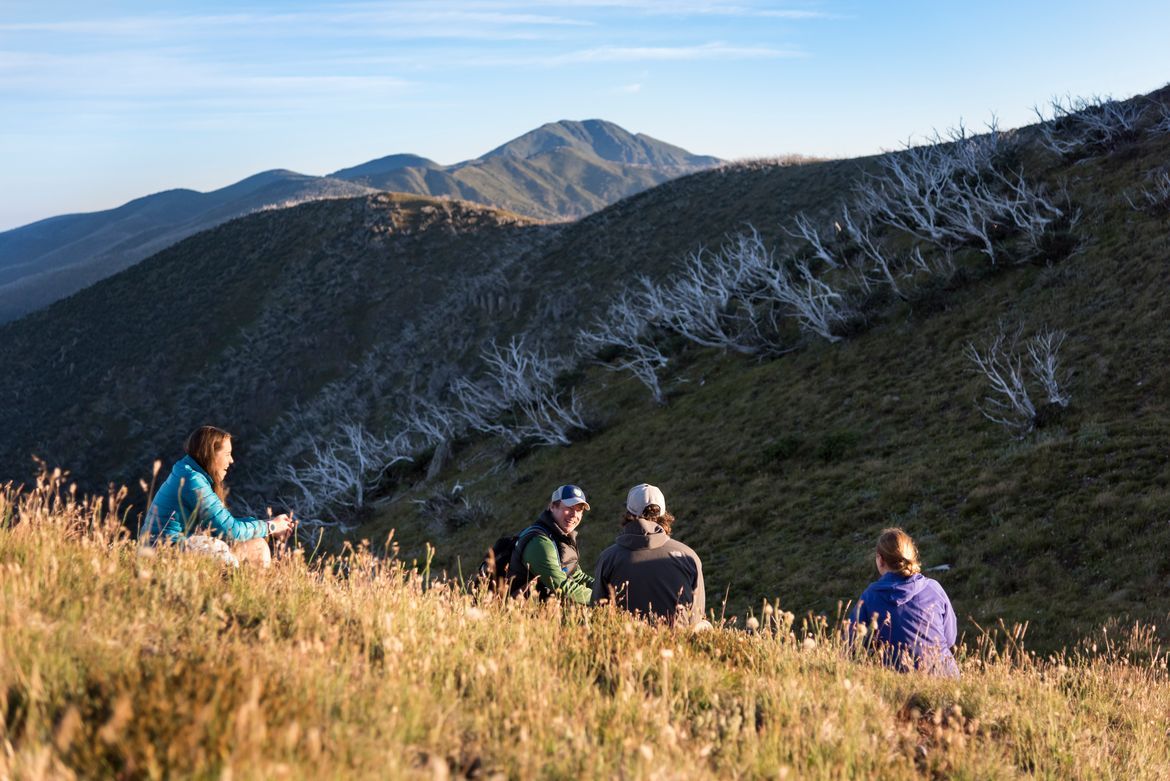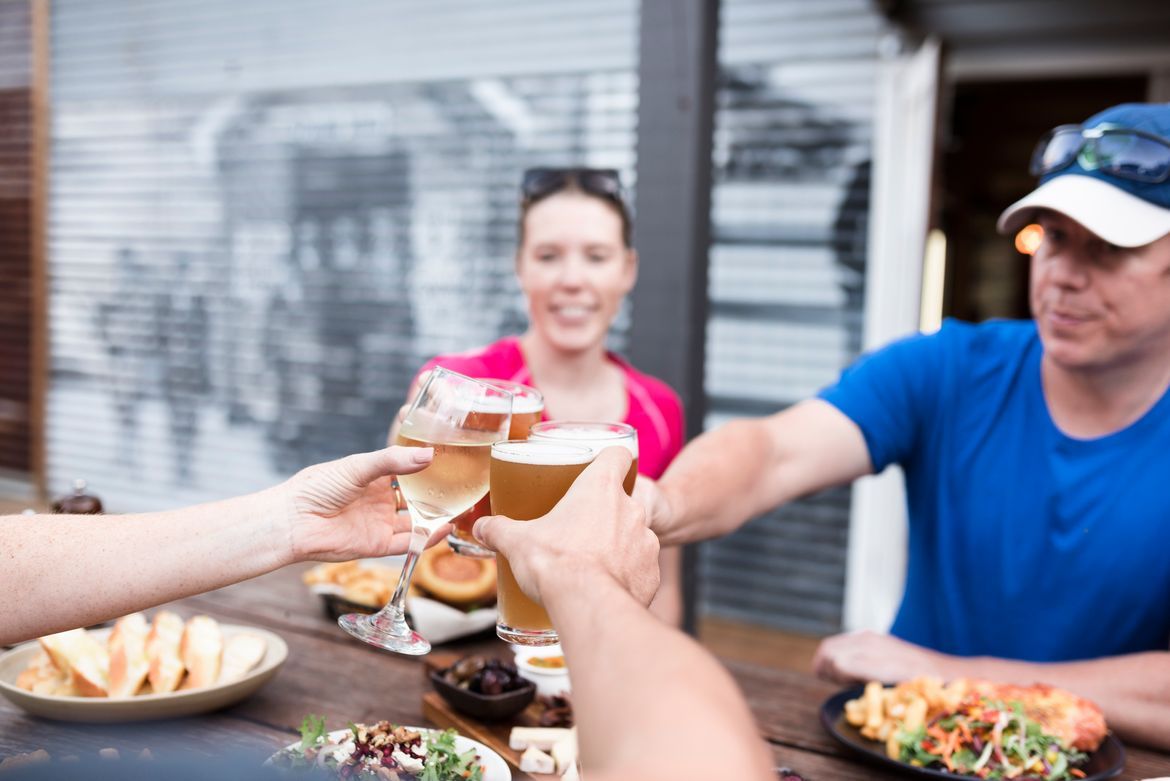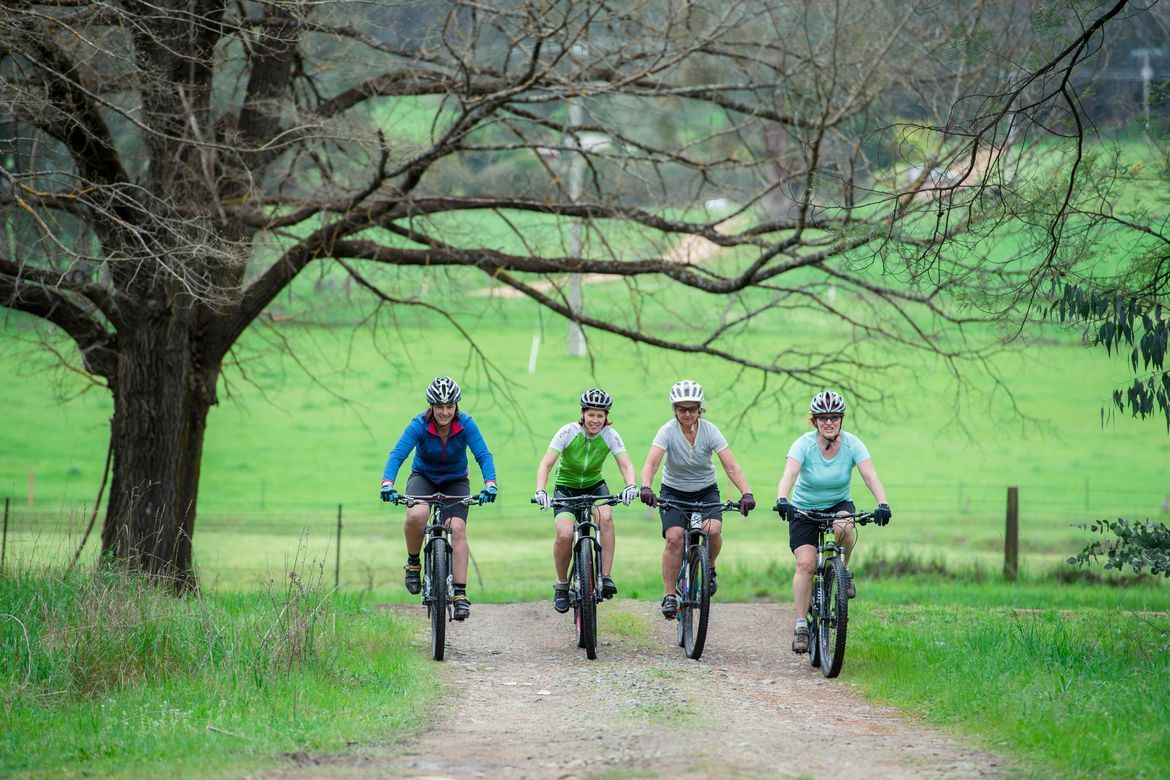 8.00am — Breakfast Time
OK sleepyheads, how was last night? Time for breakfast!
9.00am — Alpine Adventure
Drive Australia's highest road to Mount Hotham for some skiing or snowboarding, or Dinner Plain for snowshoeing or tobogganing. In summer, stop at the stunning lookouts and take a hike out to Mount Loch or The Razorback.
1.00pm — Lunch in DP
Fill up at the pub or cafe in Dinner Plain.
2.00pm — Sled Dog Rides or MTB
That's right – we said sled dogs! These furry friends run all winter. In summer, hire bikes and hit up the Dinner Plain Mountain Bike Park or the sealed Brabralung Trail.
3.30pm — Soak in an Onsen in the Snow
In winter, grab your friends and chill out in a steaming hot outdoor Onsen surrounded by snow. In summer, take the short walk down to see Carmichael Falls, just 1km from the village centre.
6.30pm — Dinner Out
Enjoy the sunset views as you head back down the mountain to Bright or Harrietville for dinner. You'll be famished, so grab a pizza or some traditional pub grub at the local, or try one of the trendy new eateries in Bright.
8.00pm — Local Brews
The day's not over yet. Finish up with a gin at the local distillery, a cocktail from one of our bars, or a craft beer at the brewery in Bright.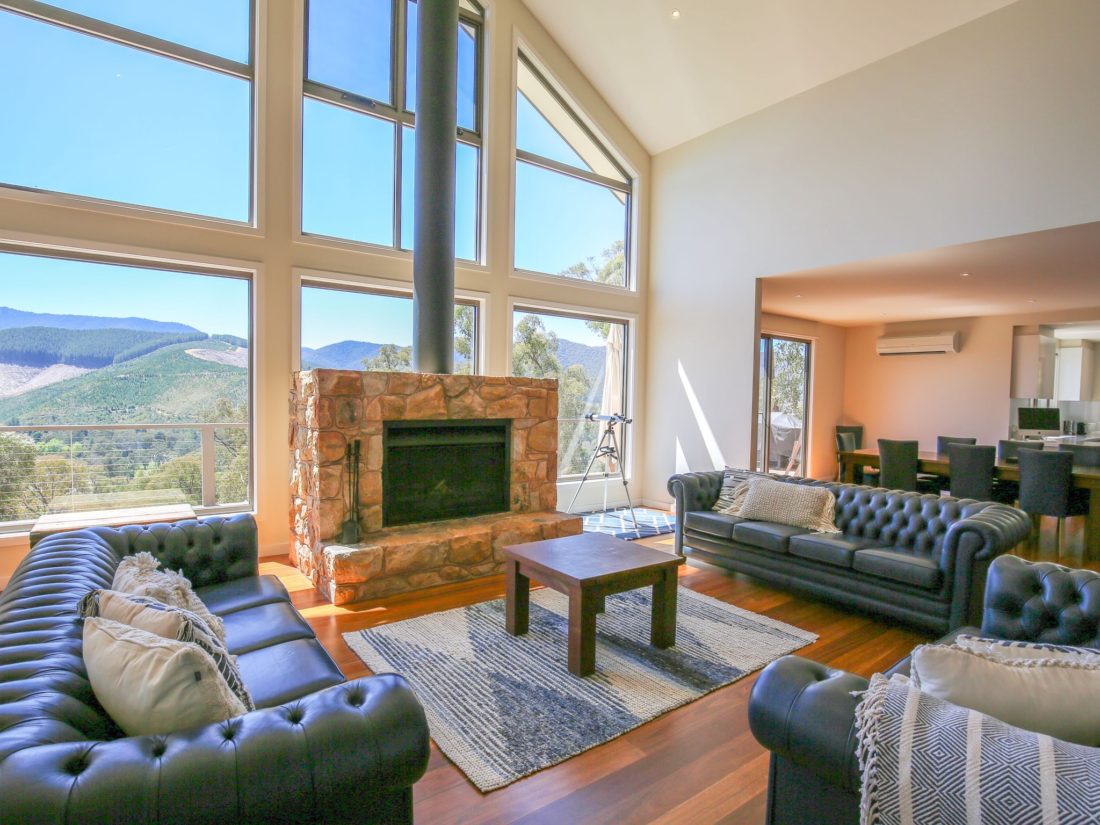 Country cottages and designer homes with mountain views, we've got something you'll want to come back to year after year.
The curated cheats list that gets you to the best swimming spots, cellar doors, lookouts, waterfalls and more...