This fabulous two-day summer driving loop starts in Myrtleford and follows a longer version of the Alpine Discovery Loop that travels 314km through the picturesque Kiewa Valley, up to the Bogong High Plains, past stunning alpine lookouts, and over Australia's highest sealed road to Bright. There is plenty to do along this route and those who enjoy hiking may like to spread the trip out over three days by adding an overnight stay in Mount Beauty or Falls Creek. NB: The Bogong High Plains Road between Falls Creek and Omeo closes during the snow season.
Myrtleford to Dinner Plain via Falls Creek — 216km
7.30am — To Breakfast
Hit the road early, taking Happy Valley Road across to the Kiewa Valley and south to Mount Beauty, which sits at the base of the unmissable Mount Bogong, Victoria's highest mountain. Stop for breakfast at a cafe in Tawonga or Mount Beauty.
9.00am — River Walk
Stretch your legs on one of the short riverside walks such as The Gorge Walk or Kiewa River Trail.
10.30am — Fainter Falls
Take Bogong High Plains Road to Falls Creek, stopping at Fainter Falls along the way.
11.30am — Falls Creek
Have a coffee then set off on a drive through the rare alpine heathlands of the Bogong High Plains. You may like to stop and enjoy a short walk to see Wallace Hut, built in 1889.
1.00pm — Omeo
Drive to the historic gold mining town of Omeo via the Omeo Highway and stop for lunch at the pub or cafe.
2.30pm — Walk or Swim
Freshen up with a swim in the river pool at Livingstone Park, or enjoy the short walk through the old gold claims on the Ah Fongs Loop Track.
4.00pm — Dinner Plain
Join the Great Alpine Road and stop at the Mount Kosciuszko Lookout before continuing to Dinner Plain – the highest freehold village in Australia. Check into your accommodation.
6.00pm — Dinner
Enjoy dinner at one of the town's hotels or restaurants. Check with your accommodation provider about what's open during off-peak times.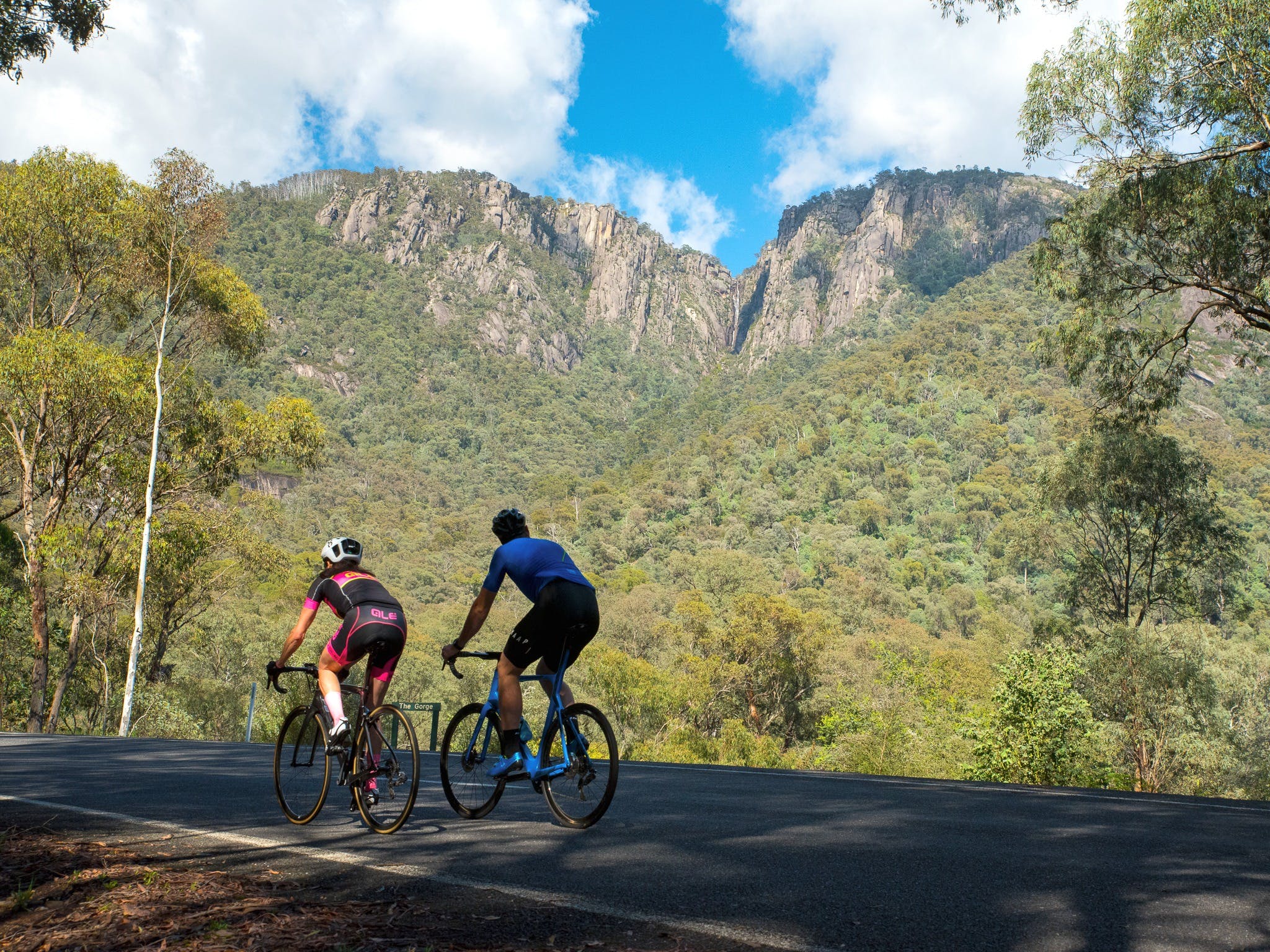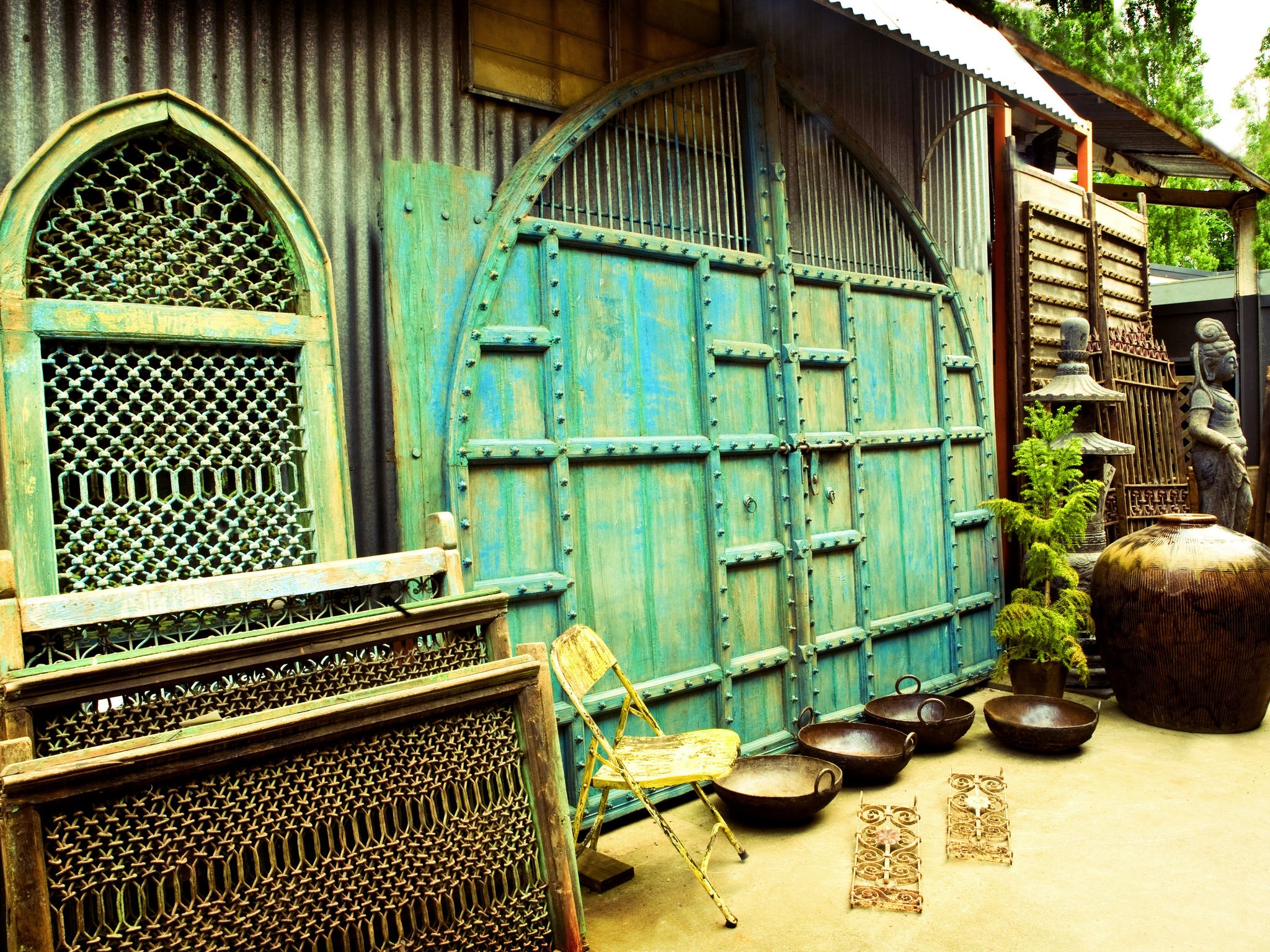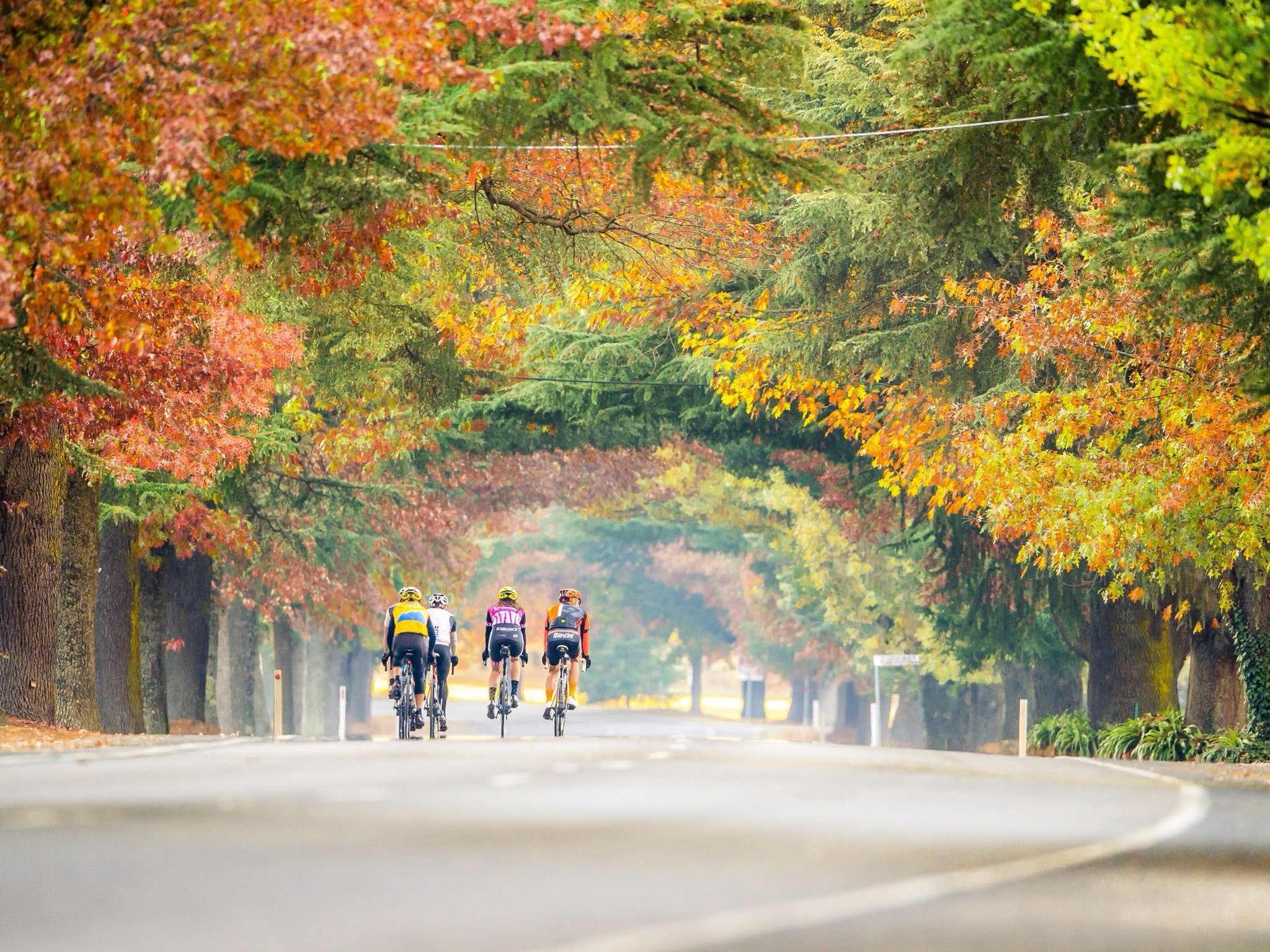 Dinner Plain to Myrtleford via Bright — 98km
8.00am — Carmichael Falls
Enjoy an early morning walk to Carmichael Falls or on the Room With A View trail.
9.30am — Breakfast
You'll be hungry, so fill up at the local cafe.
10.30am — Mount Hotham
One of the best drives you will ever do. The views from the Great Alpine Road as you pass The Cross at Mount Hotham – the highest section of sealed road in Australia – are just spectacular. Pull in at Danny's Lookout to savor the vistas across to Mount Feathertop and Mount Buffalo.
11.45am — Tronoh Dredge Hole
By now you're back in the valley in Harrietville. Head to the Tronoh Dredge Hole – once the largest gold dredge in the southern hemisphere – and jump in for a swim or give those legs a stretch with a stroll around the waterhole.
1.00pm — Pub Lunch
There are two great pubs in Harrietville serving up hearty favourites. For something lighter, try the cafe or bakery, then it's time to hit the road to Bright.
2.45pm — Bright
Take your time to wander through the botique stores of Bright. Maybe grab an ice-cream, coffee, or stop for a tasting at the brewery, wine bar, gin distillery or at Ringer Reef Winery.
5.00pm — Home Stretch
It's time to head back to where it all started in Myrtleford and check into your accommodation for the night.
6.00pm — Dinner & Drinks
Myrtleford has a great selection of delicious restaurants and bars to choose from. Follow your nose to something that takes your fancy and then have a nightcap at the wine bar.
OTHER EXPERIENCES YOU'LL LOVE
Gather & Harvest
Gather & Harvest is a lifestyle retail boutique and studio located in Mt Beauty, Victoria that makes and sells its own range of products, as well as a beautifully curated range of other brands. Gather & Harvest hand crafts a range of luxury candles, soaps, lip balms, bath bombs and diffusers in its in-house studio.…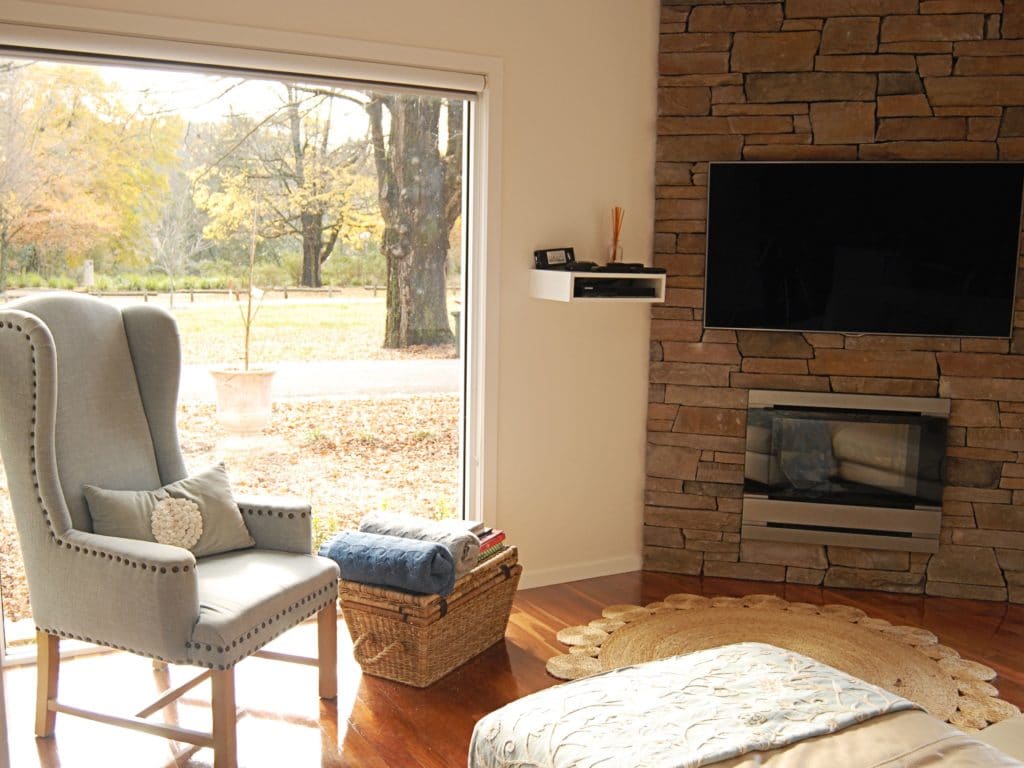 Country cottages and designer homes with mountain views, we've got something you'll want to come back to year after year.
The curated cheats list that gets you to the best swimming spots, cellar doors, lookouts, waterfalls and more...