8.00am — Breakfast
Take your furry friend to a dog friendly café in Bright, such as Ginger Baker and Wild Thyme, or the Rail Trail Café in Porepunkah.
9.30am — Walkies
Doggo needs a morning walk, so head to Wandiligong for a stroll on The Diggings – a 4km loop around an old goldfield – or along a section of Wandi Walk; an 11km shared path that runs alongside the tranquil Morses Creek. If it's market day in Bright, stop by to pick up some home-made dog treats.
12.00pm — Lunching in the Garden
Your dog will enjoy the beautiful garden at 5 Acres Bar & Kitchen in Wandi as much as you!
1.00pm — Swim or Snow Play
Cool off with a swim at the Tronoh Dredge Hole in Harrietville – once the largest gold dredge in the southern hemisphere – and enjoy the short bushwalk that loops around it. In winter, take a drive up over Australia's highest road to the dog-friendly alpine village of Dinner Plain for a romp in the snow.
3.30pm — Refresh
Stop for a drink on the deck of the Snowline Hotel in Harrietville.
6.00pm — Dinner at the Brewery
A visit to Bright isn't complete without a stop at the brewery, which has a large beer garden for pup to stretch its paws in.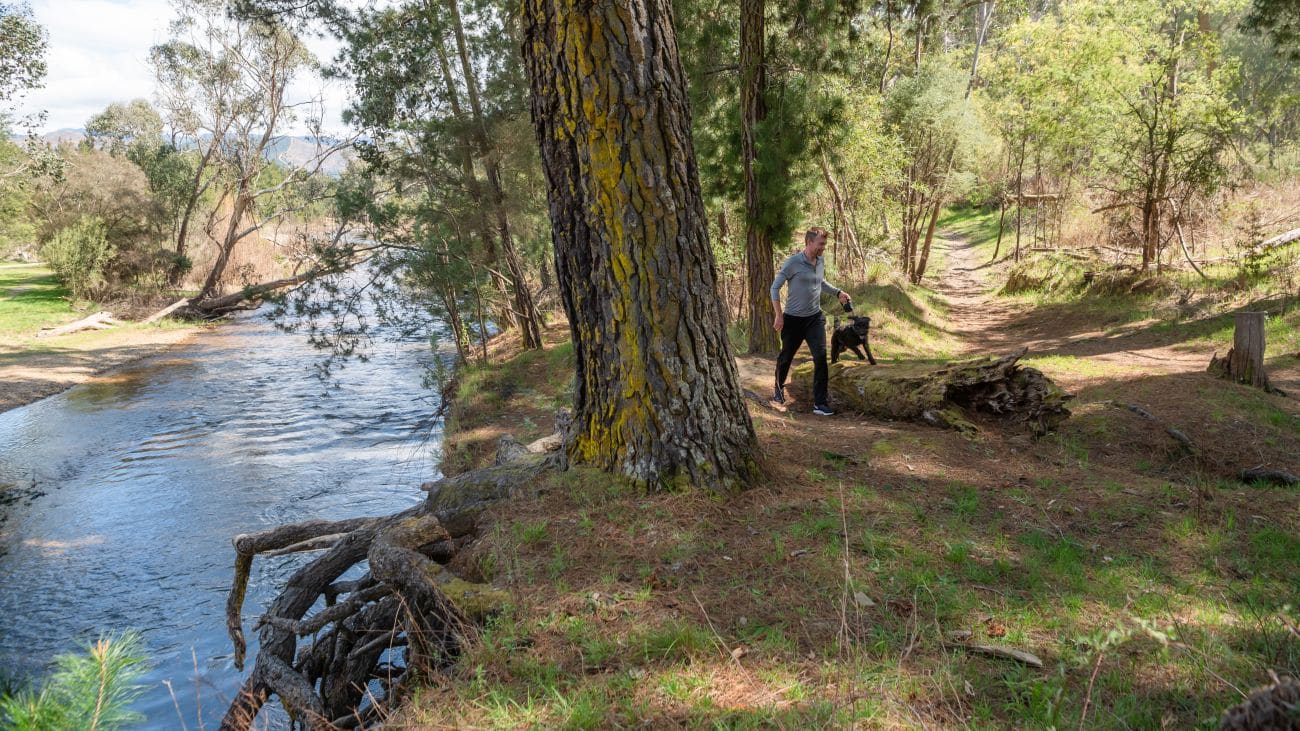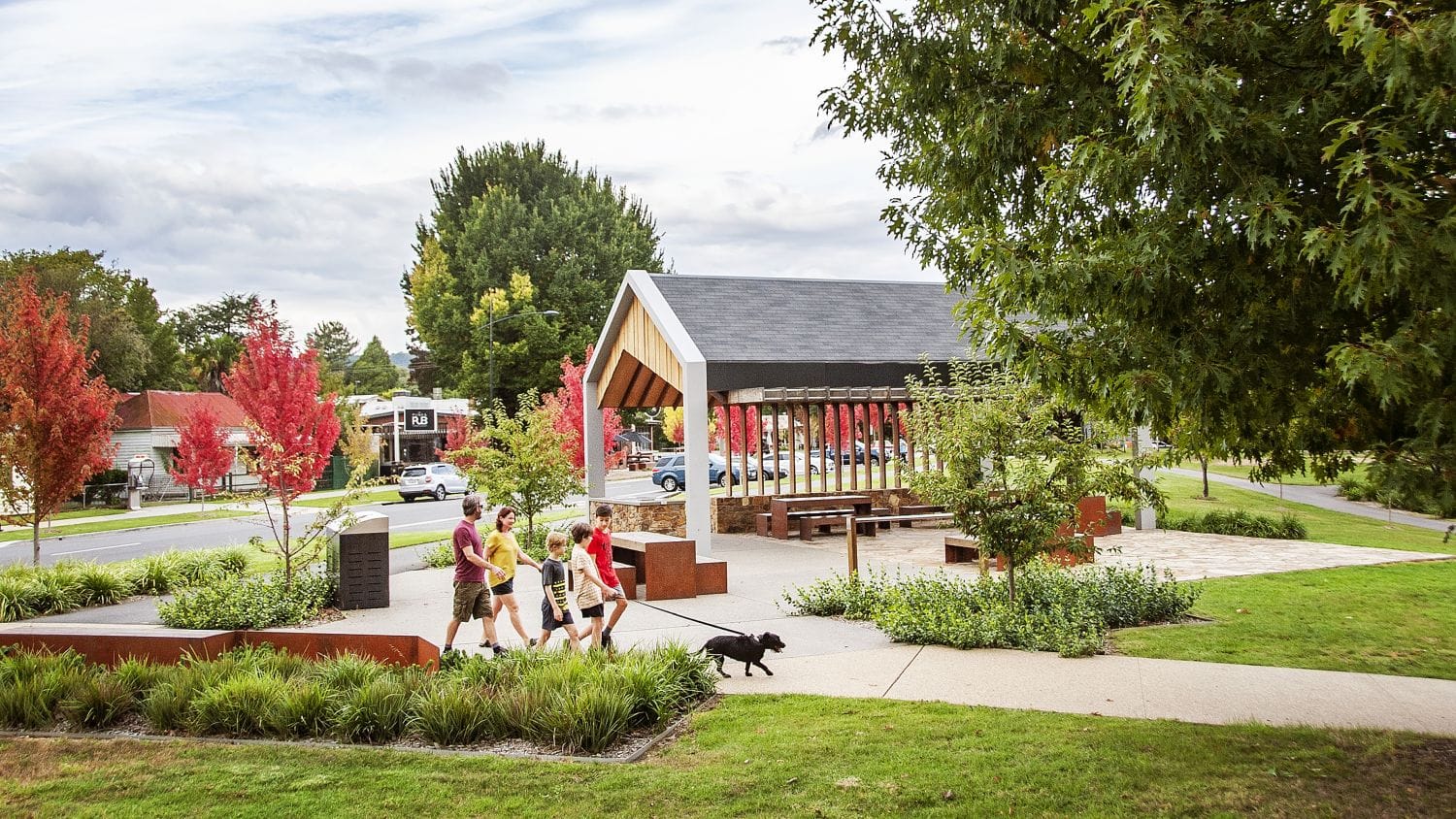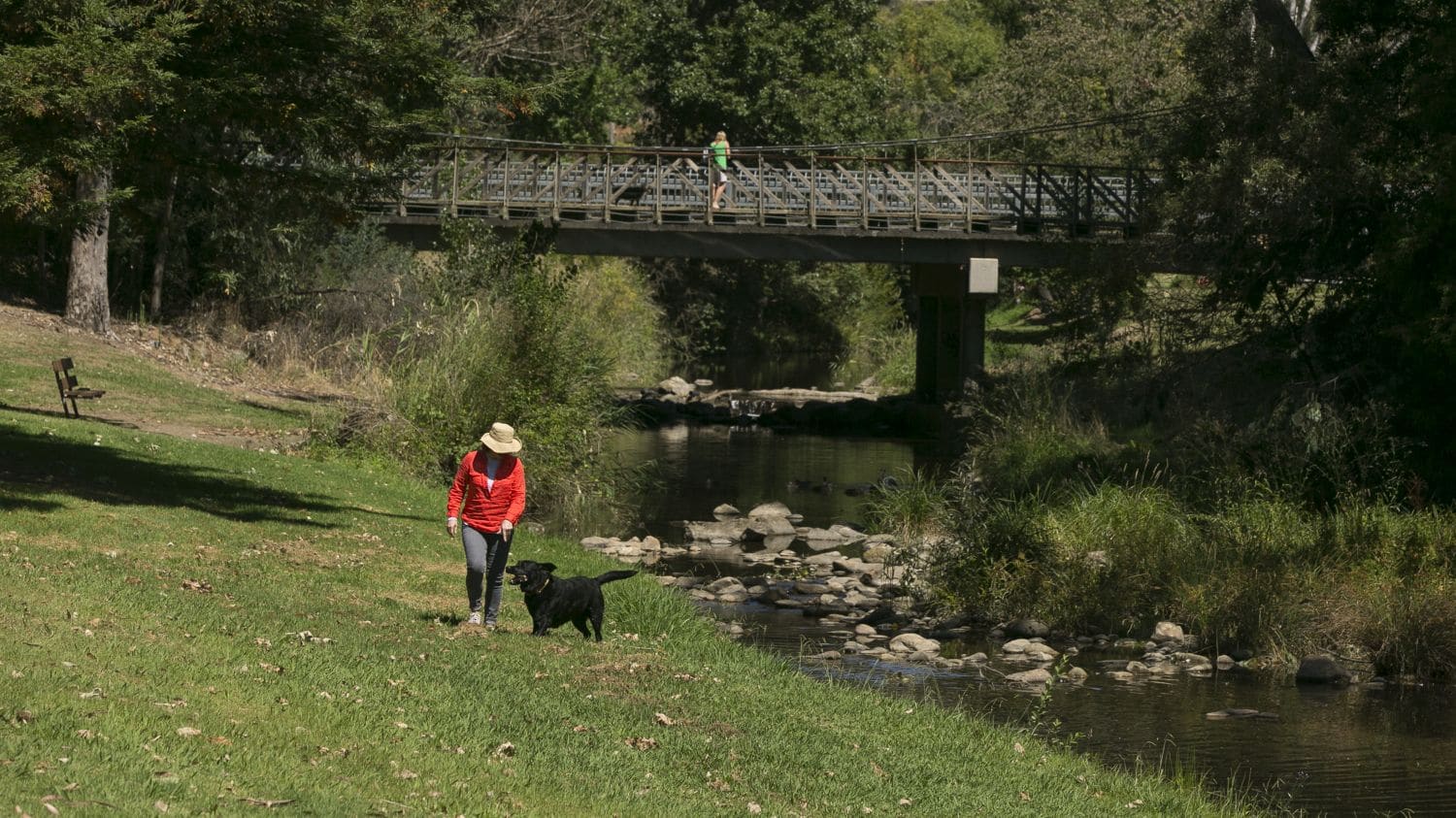 8.30am — Breakfast
Let's head over to the Kiewa Valley today via the breathtaking Tawonga Gap Lookout, then go for breakfast at Treats Café in Tawonga.
9.30am — Morning Walk
Time to burn off some energy. Try the lovely Mount Beauty Gorge Walk or relax on the scenic shared path of the Kiewa River Trail, which runs along the west branch of the Kiewa River. You can go for a swim at either location.
12.00pm — Lunch
Stop at Crank Handle Brewery for lunch and a taste of the local brew. Looking for something next level? Reserve your table on the deck at acclaimed restaurant Templar Lodge.
1.30pm — Lakeside Stroll
It's time to get back in the car and return to Bright, but before you do, take an hour for your dog to have a sniff along the Pondage Trail while you admire the views of Mount Bogong.
3.30pm — Vines with a View
Just outside of Bright in Porepunkah is the lovely Ringer Reef Winery, where you can spend the afternoon on the grass of the vineyard with a glass of cool-climate wine and watch the sunset over Mount Buffalo.
6.00pm — Woodfired Pizza
Take a drive to Myrtleford for some amazing Italian woodfired pizza on the covered deck at Bastoni Pizzeria.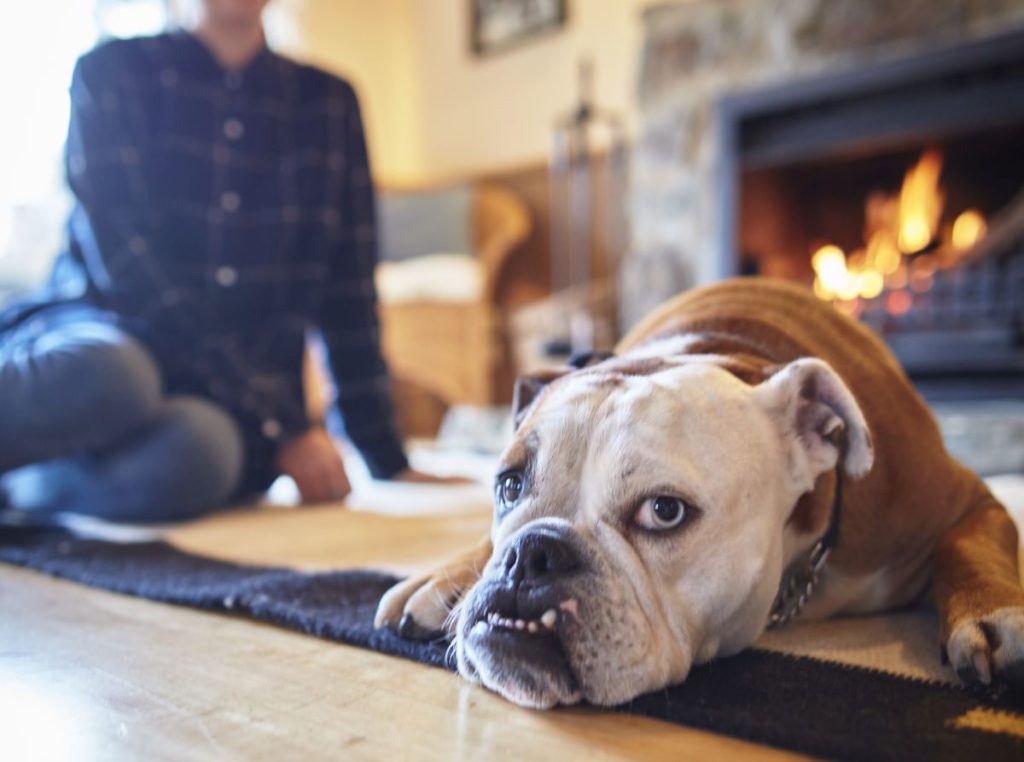 Country cottages and designer homes with mountain views, we've got something you'll want to come back to year after year.
The curated cheats list that gets you to the best swimming spots, cellar doors, lookouts, waterfalls and more...