A PLACE WHERE THE TROUT ALWAYS BITE
"The fish there will practically jump in your bag," the man says as he casts his fly, the line slow dancing through the air before floating down to touch the surface of the babbling Ovens River. "There are plenty. You can't miss!"
That's reassuring because you didn't catch a thing the last time you went fishing and the empty belly left you feeling 'hangry'. That was half a lifetime ago. The master fly fisherman is speaking of the Mountain Fresh Trout and Salmon Farm in Harrietville, somewhere more suited to your temperament and ability than the pristine Ovens River you stand beside now as it gently cascades over rocks and carves its course down the valley among tall eucalypts and ferns.
You watch as The Master – knee deep in water, khaki waders, pocketed vest and floppy hat – elegantly glides his fly across the river's surface, back and forth in a hypnotic rhythm. You're mesmerised. Never have you thought fly fishing so desirable… oh wait, that's not true; there was that one time when you saw Brad Pitt in 'A River Runs Through It'. Yes, fly fishing is the bomb.
Splash! A large trout flips on the surface of the water. The Master scoops it into his net, a contented smile on his face.
You're gawking, so he tells you of a few fly fishing tours and guides that can take you out for the day and show you the ropes. You take mental notes for later and bid him a good day.
You find the others ahead on the trail and make your way back to the car. Fly fishing will have to wait. Right now you're off to catch one of those trout that will practically jump in your bag at the Trout and Salmon Farm. You can already taste it fresh off the BBQ.
You pull up in front of a giant trout and walk in. Wooden rods lean in a row against a beam by a pond stocked with fish, and in no time there's one on your line. All up, your group has five fish. Not bad! You discover it's free to fish here, you just pay for what you catch on the way out. The attendant at the office even cleans your catch for you.
Dinner is sorted, but you still have some sunlight left in the day. You've heard good things about the lookouts in the area; Tawonga Gap could be an option. Or, you can swing by a farm gate before it closes for the day and grab something fresh to go with your fish.
Clock's ticking. What's it going to be?
Choose your next adventure, or scroll down for more fishing spots
FRESH FISH, PRISTINE WATERS
Before you head out, you'll need to purchase a Recreational Fishing Licence (RFL) online from the Victorian Fisheries Authority. Licences start at $10 for three days and cover all forms of recreational fishing in all of Victoria's marine, estuarine and freshwaters. A fishing licence is required for anyone aged between 18 and 70.
Fishing supplies are available from the Bright Outdoor Centre on Ireland Street, Bright.
Fishing for trout and salmon in rivers or streams during the breeding season is restricted to allow the fish to repopulate.
The closure comes into effect on the Queens Birthday weekend at the start of June each year and remains in place until the first weekend in September.
During this time, anglers can still fish for trout and salmon in Victorian lakes and reservoirs, which remain open year round. More information about closures is available from the Victorian Fisheries Authority.
The Kiewa River is home to a number of large native fish, including Murray cod, golden perch and Murray spiny crayfish. You may also find small Blackfish mountain galaxias and the protected alpine spiny crayfish.
Introduced species include brown trout, rainbow trout, redfin and the noxious European carp.
Native fish of the Ovens River include golden perch, Murray cod, Murray spiny crayfish and the protected species of freshwater catfish, Macquarie perch and trout cod.
Introduced species include brown trout, rainbow trout, redfin, tench and the noxious species of European carp and eastern gambusia.
OTHER EXPERIENCES YOU'LL LOVE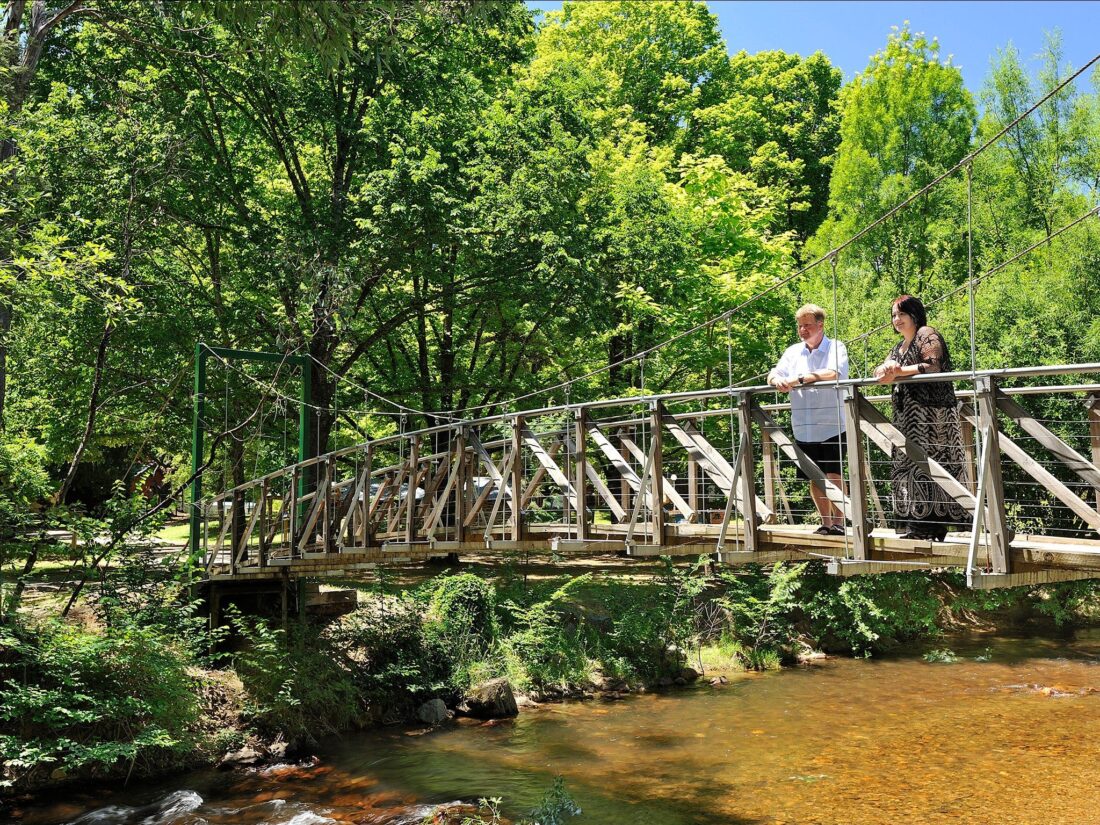 ITINERARIES TO SUIT YOUR STYLE
Choose from 10 two-day itineraries to inspire your holiday, including scenic drives, swimming holes and breweries.
IMMERSE YOURSELF IN ALPINE
Experience the beauty of our rare Australian alpine environment on a night out under the stars.