The riverside town of Bright, located in the foothills of the Australian Alps, is renowned for its picture-perfect tree-lined streets, mountain views, local food and wine, boutique stores, markets, and outdoor adventures such as hiking, cycling and paragliding. All this, within close proximity to Victoria's alpine ski resorts, has firmly established Bright as one of Australia's most popular tourists destinations.
Bright has changed dramatically since the gold mining days of the mid-1800s, when thousands seeking their fortune survived in shanties along our creeks and rivers. Now, reclaimed by nature, you can see remnants of this distant past as you walk the scenic trails surrounding the town. These days, Bright is a much loved escape full of vibrant eateries, boutique stores and markets, craft brews and local wine, set to a backdrop of mountain views where endless adventures await. With a wide-range of accommodation, and just over three hours from Melbourne along one of Australia's most scenic drives – the Great Alpine Road – you'll soon discover that one trip to Bright & Surrounds isn't enough.
Bright may be the popular place you know by name, but it's only a small part of the stunning region of Bright & Surrounds – an area of fertile valleys carved between alpine mountains by three rivers: the Ovens, Kiewa and Buckland. Cross the hills to Mount Beauty for dramatic views of Victoria's highest mountain; escape to the tranquility of Harrietville at the foot of Mount Feathertop; discover hidden mosaics in Myrtleford or drive Australia's highest sealed road to the alpine village of Dinner Plain. Get ready to pull up a chair at one of our region's country pubs, breweries and wineries, enjoy a bushwalk or go for a swim in our lakes and rivers, and get to know the places that make up our beautiful Surrounds.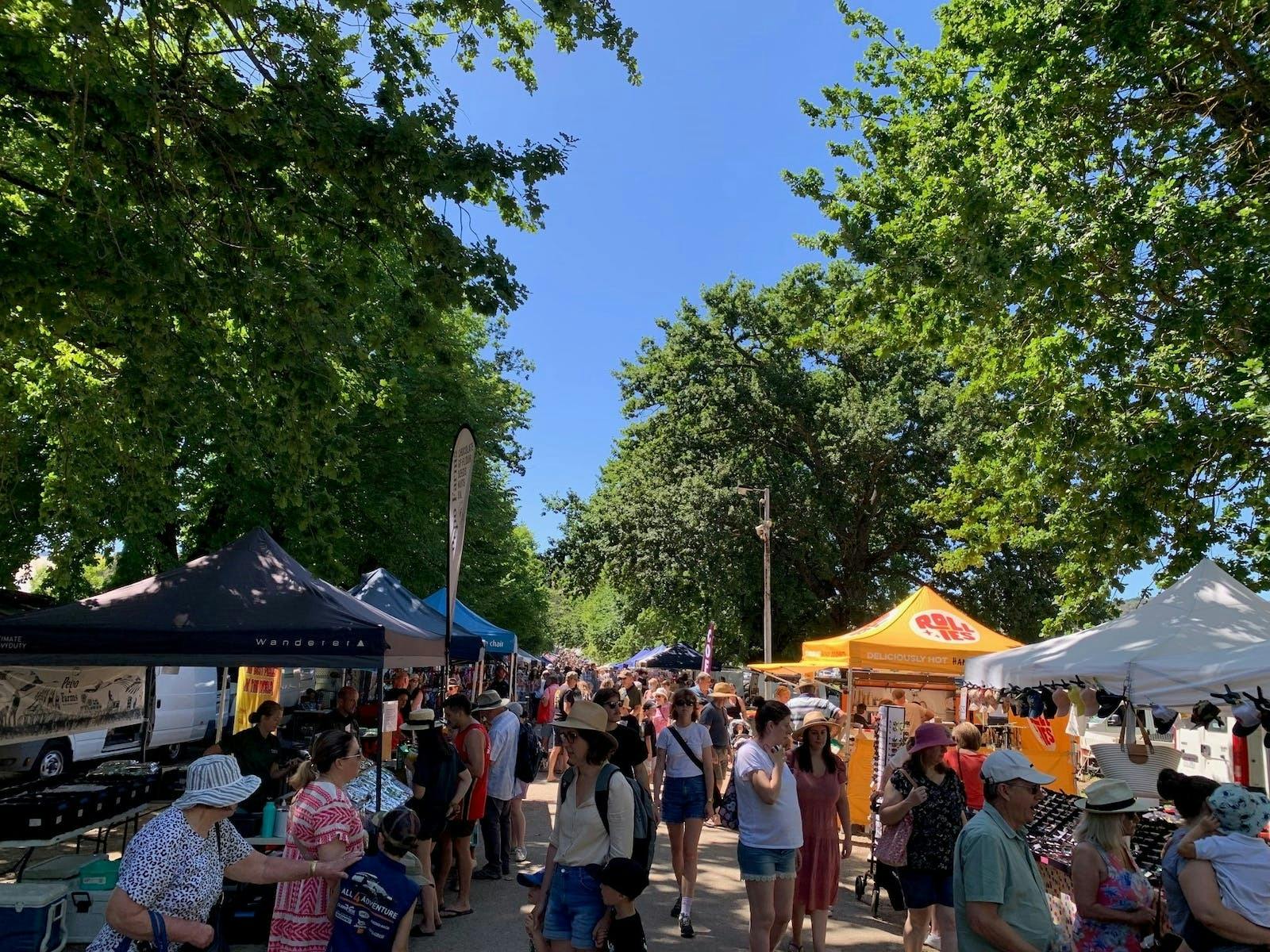 Myrtleford Bush Market
Bring the family and enjoy a fun day out at the Myrtleford Showgrounds for this year's Bush Market. One of the biggest markets of the year, the annual Myrtleford Bush Market showcases a wide selection of stalls including local fresh produce, wine, beer, clothing, jewellery, beauty products, tools and plants and has live entertainment and…
THE THINGS THAT HAVE SHAPED US
Delve into our past to discover how the towns of Bright & Surrounds came to be here among the rugged mountain ranges of the Australian Alps.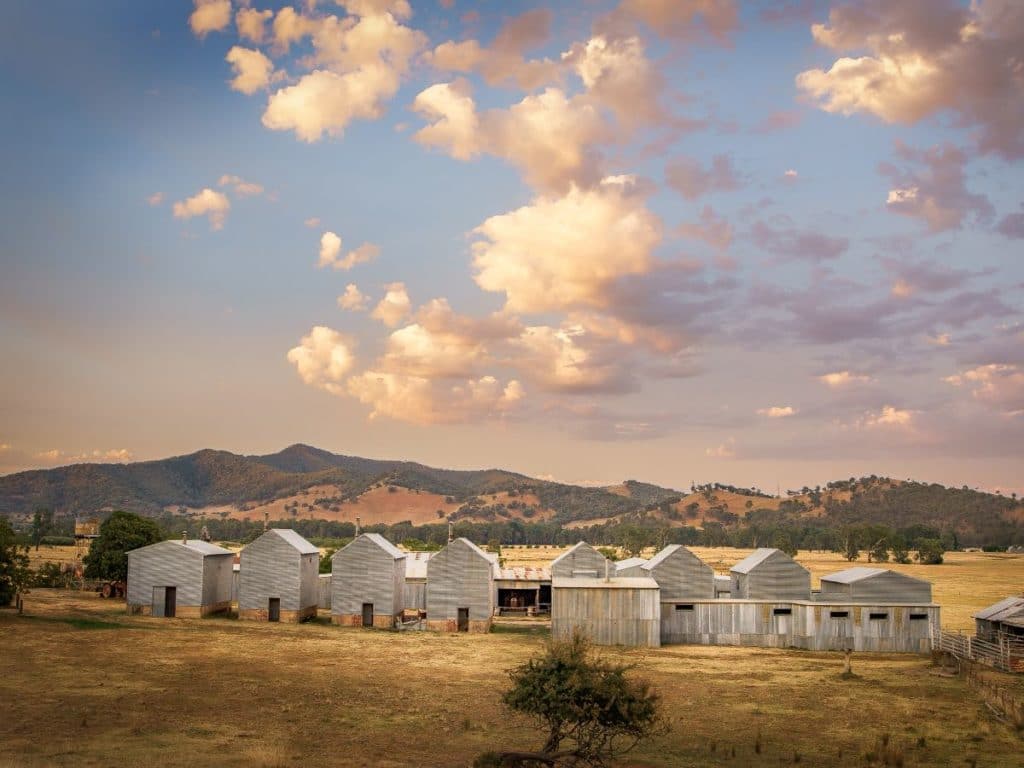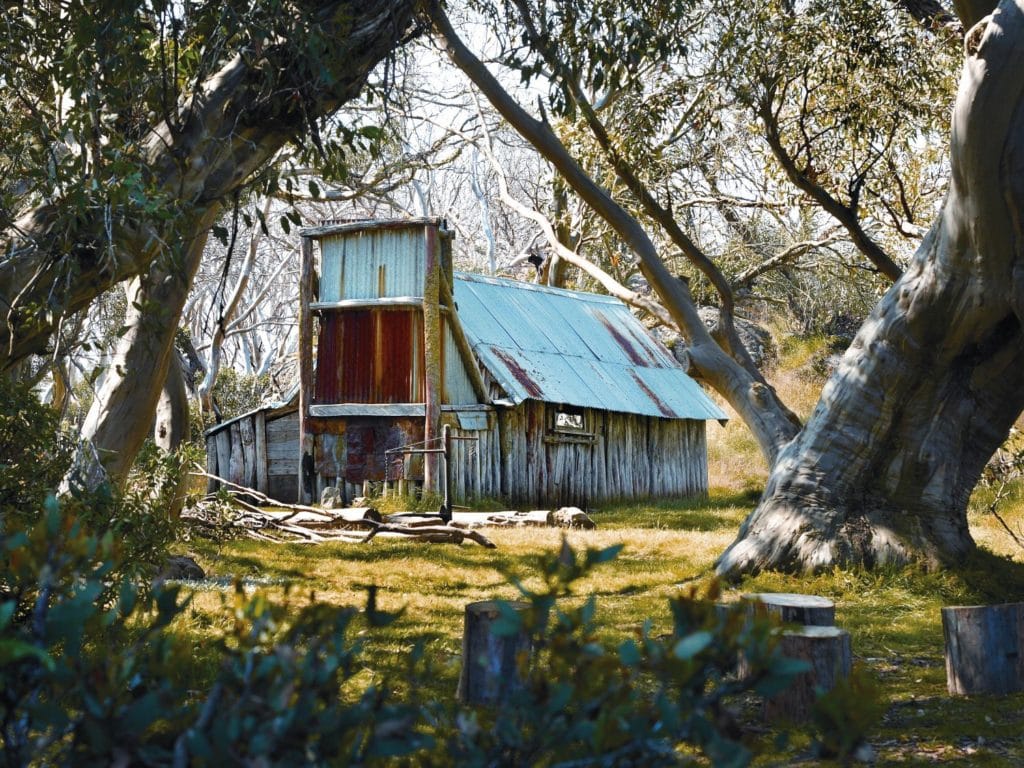 DISCOVER OUR HIGH COUNTRY HUTS
Dotted throughout the wild Australian Alps are historic huts with a story to tell. Here's how you can find them.