BREWERIES, CIDER & THE DISTILLERY
A DRINK AT BRIGHT BREWERY
There's a festive buzz in the air and the live music on the deck is as chilled as the river below. Finally, you've made it to Bright Brewery, a must-do that's been on your list since before you arrived, but – as you discovered – there are so many wonderful distractions. Now here you are and there's the bar.
It's a little overwhelming actually – there are more craft brews than you could poke a stick at: largers, amber ales, sour ales, pale ales, IPAs, XPAs, and a heap of quirky seasonal concoctions and local cider as well. The young fella behind the bar suggests a tasting paddle of six beers, and that sounds like a good idea.
The others have found a table out on the deck and are checking out the menu. Have you ever noticed how holiday memories involve eating? That Hero Board right there is a memory in the making: BBQ-glazed pork ribs, gochujuang chicken wings, friend chorizo, pork belly bites, kimchi, apple slaw and fries, and it will feed the whole table!
The first round of beer has whet the palette so you head to the bar to order. Beside you, a group of 40-somethings are chatting about this thing they're doing called The High Country Brewery Trail and have just come from another brewery over the gap in the Kiewa Valley.
"Another brewery! How could I not have known this!" you exclaim.
One of the guys turns to you smiling, pleased to be the bearer of good news.
"Yeah, Crank Handle Brewery in Tawonga South. It's small, but that's what's cool about it, and it makes a fine brew too," he says, adding that there's a really good lookout with views of Mount Bogong on the drive there. "Then there's also Old Factory Brewing Co. in Myrtleford. We're going there tomorrow."
Ahh, Mount Bogong. You've heard about this one – Victoria's highest mountain. The lookout sounds like a goer. And a drive would be good.
The guy takes a sip of his beer.
"Aaahhh," he exhales. "That's good. We're headed off over Australia's highest sealed road in a few minutes. We here there's a good pub at 1,500 metres."
You head back to tell the others of your discovery and find the topic of conversation has turned to the gin distillery up the road. That sounds like a good place for a nightcap! But what should you do tomorrow?
There are decisions to be made, so you sip your pot of Bright Sour Ale. You'd been skeptical – you've never had a sour beer before, but your tastebuds tingle with delight: it's crisp with a light tart undertone and a refreshing zesty flavour. Here's to trying new things.
Has the sour put you in the mood for adventure? What will you decide?
Choose your next adventure, or scroll down for more on our breweries, cider and distillery
We're going to spill a little bit of a secret here. The owners of Reed & Co. Distillery in Bright used to run a chef's-hatted restaurant before they pivoted into distilling gin. With that in mind, the flavours they distil into their spirits using both wild and locally grown botanicals are sensational, and believe us, you don't want to leave this place until you try the food.
Our cool climate and fertile soils make for the perfect apples, and these perfect apples from Nightingale Bros. Alpine Produce & Cider create the delicious sweet or dry apple ciders that you'll find at their farm gate store or at many of our local venues. Refreshing on a hot day, or delicious served warm in winter, don't leave without grabbing a four-pack.
Love your beer? Check out this two-day trip itinerary that takes you to a selection of breweries and pubs in Bright & Surrounds, with a little bit of adventure thrown in for good measure. Want to stretch your travels even further? The High Country Brewery Trail takes you to seven craft breweries dotted throughout the High Country of North East Victoria.
You won't find a country town without one. From Dederang to Dinner Plain, Mount Beauty to Myrtleford, Happy Valley to Harrietville, and of course, Bright, Porepunkah and Wandiligong, whether it's lunch or dinner, or a big cold beer on tap and a yarn with friends, you haven't experienced it all until you've holed up at the bar at one of our classic country pubs.
OTHER EXPERIENCES YOU'LL LOVE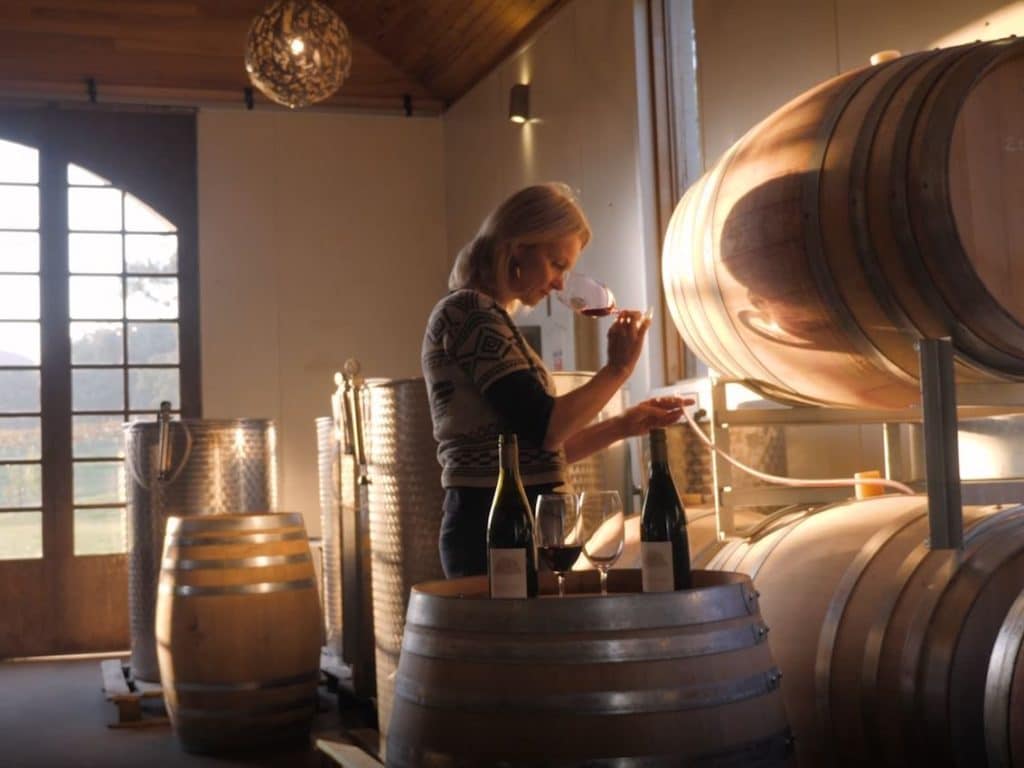 Crisp cool nights and warm summer days make the Alpine Valley one of the country's most delightful boutique wine regions.
From beginners to expert, whether it's cross country, flow, BMX or downhill, Bright's trails have the thrill you've been seeking.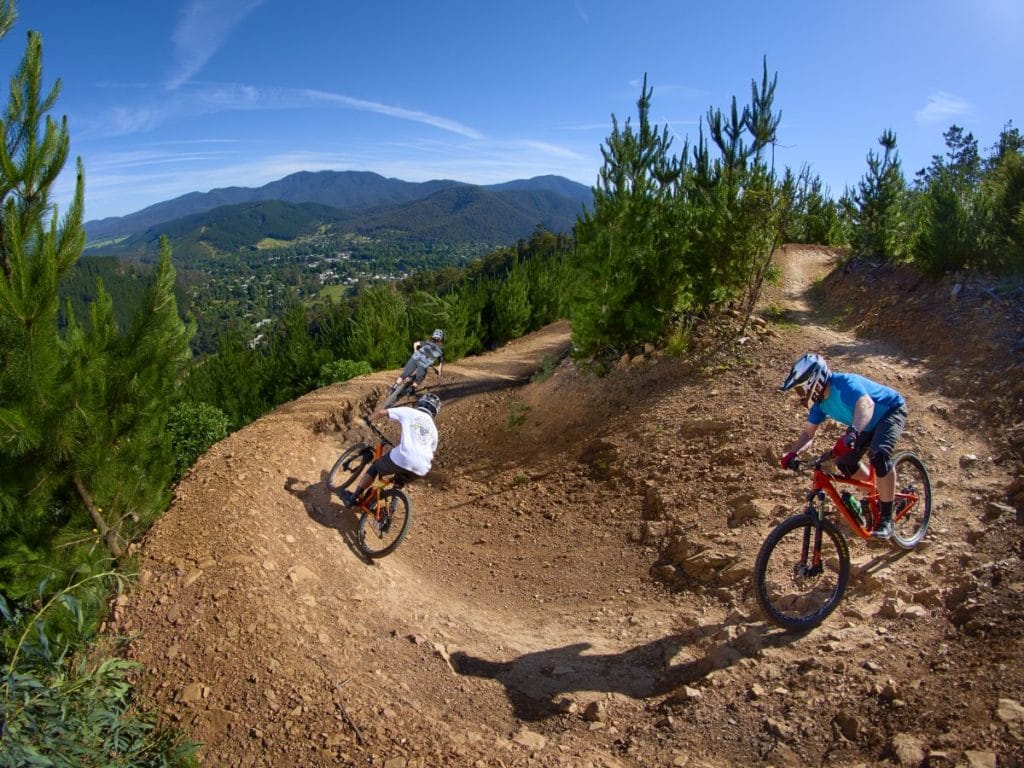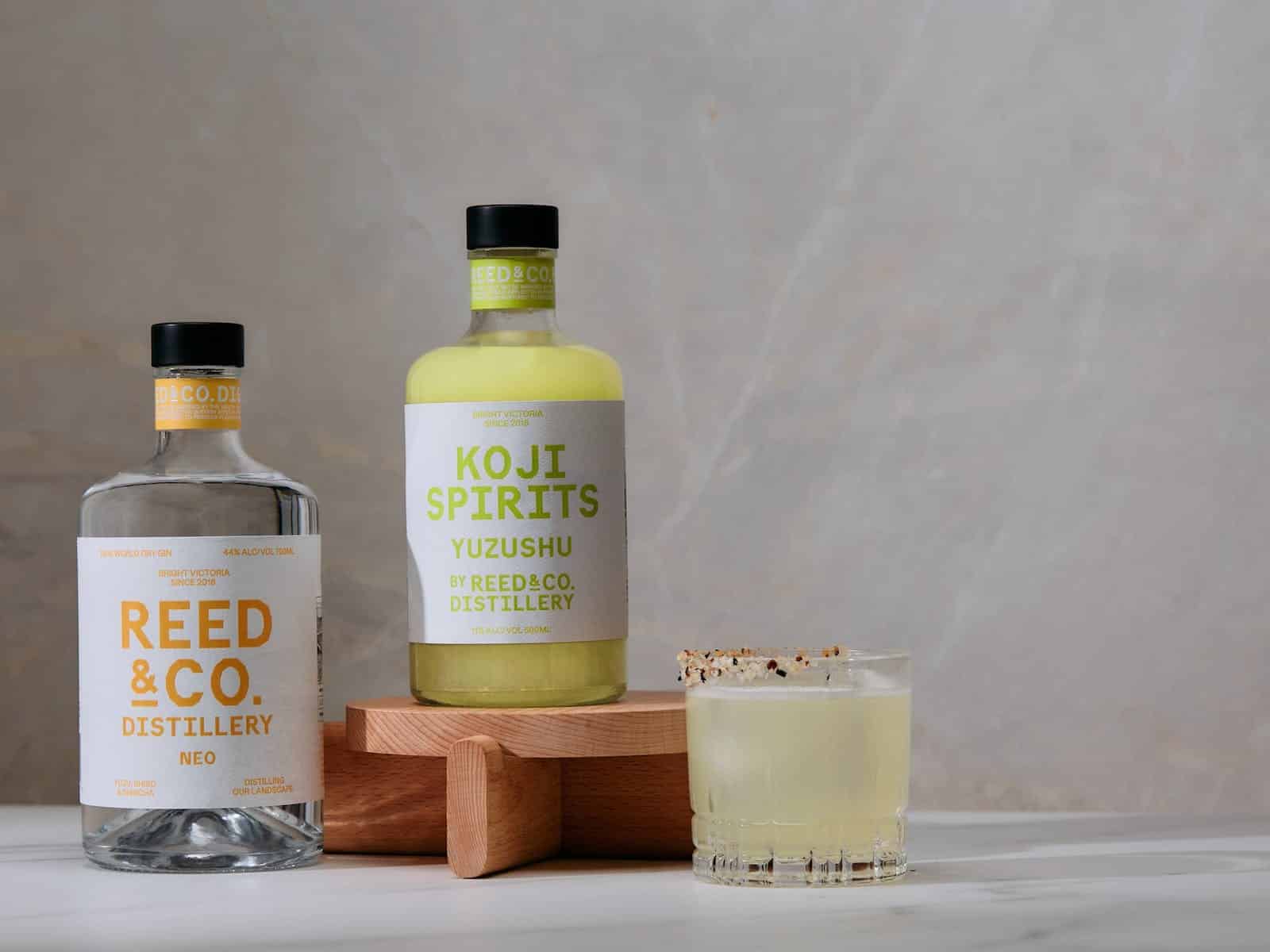 Reed & Co. Distillery
Bright craft distillery, Reed & Co Distillery was established in 2016 by chefs turned distillers Hamish Nugent and Rachel Reed. It all began at the helm of their former hatted restaurant Tani. Reed & Co was founded as a result of inspiration from the botanicals of the natural landscape in Victoria's high country, and seeking…