Mount Buffalo National Park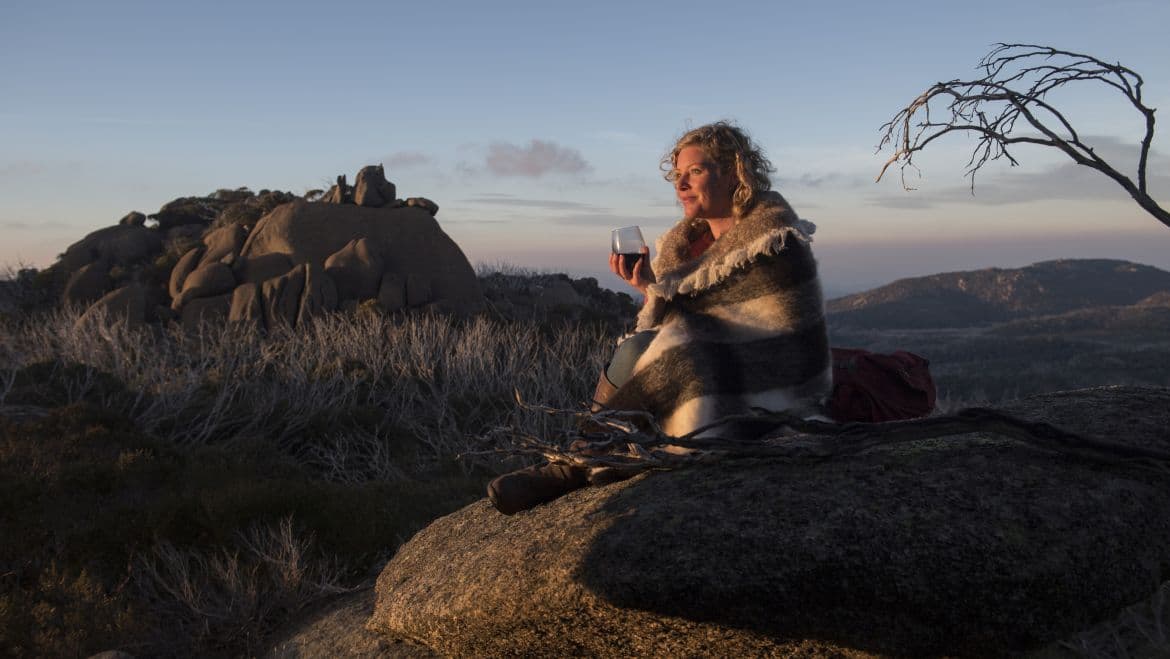 Mount Buffalo is as impressive up close as it is from afar, its granite cliffs and rocky outcrops rising up from the Ovens Valley floor commanding attention, begging to be explored...
An easy 35km drive from Bright or around 50km from Myrtleford, the 31,000 hectare National Park is a fantastic all season destination. In winter it's a great place to take the family for a fun day's tobogganing or cross country skiing. Any other time of the year it is a nature lover's paradise, offering more than 90km of walking tracks, waterfalls, beautiful wildflowers, forests of snow gums, mossy plains, abundant wildlife, picnic places and superb bush camping. For those inclined to adventure, Mount Buffalo is equally well endowed with cliffs from which to sail forth in a hang glider, sheer rocky faces to abseil down and steep downhill grades for thrillseekers on two wheels Guided caving is also available with Adventure Guides Australia: adventureguidesaustralia.com.au
Green Season Highlights...
Walking: Mount Buffalo has 23 short and longer walking trails to suit any age and level of fitness and range from 45 minute strolls to six hour hikes.
Plants: More than 550 species of plants are protected by the National Park. Throughout the warmer months, flowering annuals and shrubs put on a spectacular display.
Animals: The Park offers food and shelter to a diversity of mammals including kangaroos, wallabies, possums, gliders, a variety of birds and wombats.
The Chalet: The historic guest house, built in 1910, is getting a makeover. Beautiful gardens and lookouts from the Chalet car park.
Camping: The camping area at Lake Catani is well equipped, accessible and available from Melbourne Cup weekend to the start of winter each year. Prebookings are essential. Call 13 19 63 or book online parks.vic.gov.au For the more adventurous, remote sites at Rocky Creek and Mount Mcleod offer excellent hiking & camping experiences.
Adventure. Underground river caving,, cliff picnics, abseiling, rockclimbing and Kayaking available on Mount Buffalo
White Season Highlights...
Tobogganing – the joy of sliding down the snow on toboggan is heap of fun for all ages. Buffalo has two toboggan areas, Dingo Dell, with café to warm up in, and Cresta Valley. Toboggans can be hired in the valley through most ski hires,
Porepunkah Ski Hire or on mountain with Adventure Guide Australia.
Snow play – Snow is magical, build a snowman, a slide, it doesn't matter. Have a snowball fight; laugh till your cheeks hurt.
Snow shoeing – Snow shoes are like giant tennis rackets, strap them to your feet and amble your way across the snow with ease. Go beyond the main toboggan and snow play areas and enjoy the peace and beauty and Winter at Buffalo. Guided snow shoe tours are the perfect way to get the most from your experience.
Cross country skiing – Skiing without the lifts, glide across the snow and take in the snowy vista. Never cross country skied? Never mind, Adventure Guide Australia offer ski lessons.
Mother Nature with her white winters coat on - There is nothing that can describe how beautiful seeing Australian in the snow. Seeing snow gums twisted and contort covered in snow, the snow coats the granite rocks whilst below spectacular icicles form.