A GRIND UP MOUNT POREPUNKAH
"Mmmm, this is one good souvlaki," you think as you recharge your e-bike over lunch.  
Pete the Local rolls up into the driveway of your holiday house as you take your last bite. You bumped into him riding, again, and he said you could tag along on his Mount Porepunkah gravel loop. It's about 1,000m of climbing (thank goodness for e-bikes) and some stunning views from the top. 
"Ready?"   
Ready. You follow Pete up Mount Porepunkah Road past the last house in town. The road turns to dirt at the bush track to Apex Lookout. The e-bike is making this climb a breeze, but you're in awe of Pete who's flying up on his own steam. 
Over a rise you enter a secret valley; a mare in the paddock raises her head ever-so-casually before returning to her sod. And then it's back into the bush. Up, up, up you go. 
"It's just under 14km to the top from here," says Pete grinning. "Pretty steady going until 1,178m." 
He hasn't missed a breath. Incredible. 
The sound of birdsong is strong now, echoing around you like the soundtrack to your ride. You can hear the breeze rustling the eucalypts above as you curve your way up the south side of the mountain. A lone vehicle passes. 
It's been about an hour when you hit a dogleg in the road that leads to the summit. Your excitement builds with every pedal stroke. You're close now. First, a radio tower appears and then, the view. You recognize the granite walls of Mount Buffalo straight away. 
"That's Mount Feathertop, and that one there is Mount Bogong," says Pete. 
Everywhere you look are alpine peaks; 360-degree views of mountaintops tinted blue. You feel on top of the world and you realise you never appreciated that old saying until now – the feeling is elating. You want to get out there and explore it all. Pete tells you about offroad trails all through these mountains. Maybe by 4WD or dirt bike? He points to a river in the distance. Or kayak?
A quick muesli bar and a bottle of water and it's time to fly. The descent is thrilling and fast, snaking down the north face until you reach the fertile farm valley below. Can this day get any better? 
"Sure it can," exclaims Pete. "There's a pub just down the road." 
The last leg of the ride is along the flat Murray to Mountains Rail Trail back into Bright, conveniently passing the Punkah Pub where you pull up for a drink.  
You're pumped and ready for more. So what will it be?
Choose your next adventure, or scroll down for more gravel rides
Many of the gravel roads in Bright & Surrounds pass through private regenerative pine plantations owned by HVP Plantations. HVP permits the general public to enter their workplace at your own risk after having read and accepted the conditions of their free online Human Powered Pass. As working forests, you are never permitted to enter an area that has been closed for forestry operations, which may include harvesting, tree thinning, road works, aerial fertilizing, weed control, log storage, hazard reduction burns, site preparation and planting. Thank you for respecting the plantations of our region.
Our region is sensitive to human presence. We are privileged to have endangered animals such as platypus, pygmy possums and alpine dingoes surviving in our environment. Your behaviour has a direct impact on our flora and fauna. When driving or riding, stay on formed roads and don't cut new lines. Protect our wildlife and the beauty of our environment by taking all rubbish with you.
Never light a fire on a Total Fire Ban day. When fires are permitted, always extinguish your campfire completely before leaving. Enjoy our outdoors, and remember, leave no trace.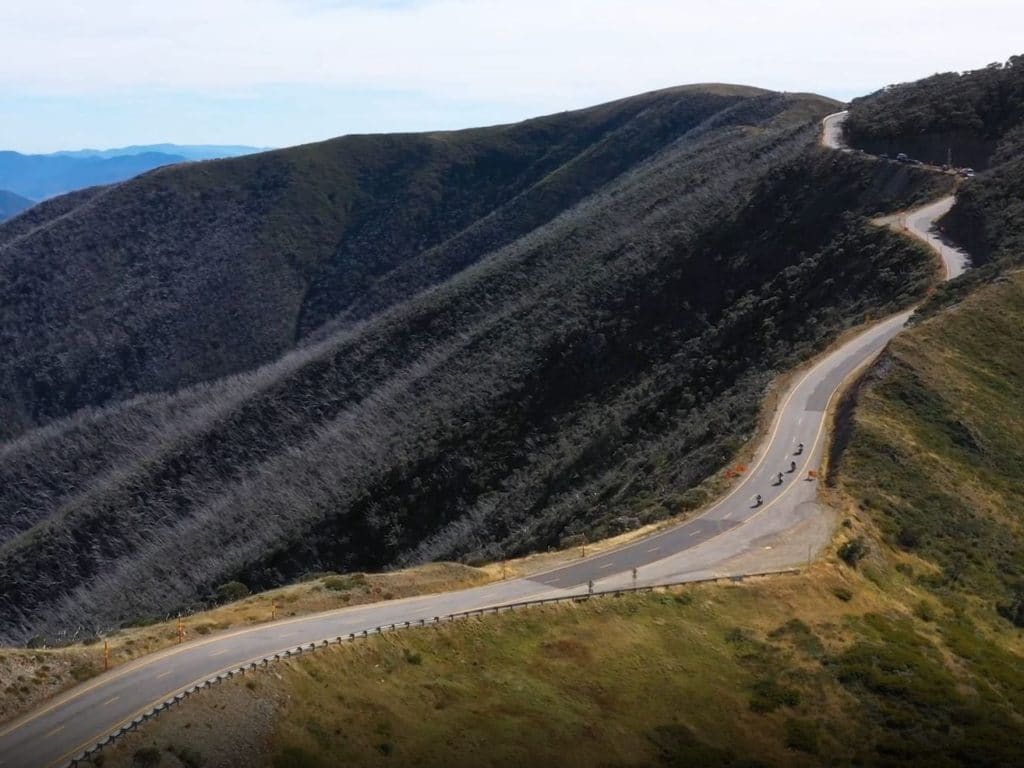 ITINERARIES TO SUIT YOUR STYLE
Choose from 10 two-day itineraries to inspire your holiday, including scenic drives, swimming holes, breweries and more... 
From beginners to expert, whether it's cross country, flow, BMX or downhill, Bright's trails have you covered.