THE BEST ITALIAN WOODFIRED PIZZA
Your mouth is watering in anticipation of toasty woodfired pizza topped with San Marzano tomato, delicately sliced prosciutto, hard-torn gobs of buffalo mozzarella and fragrant fresh basil. But as you walk down Myrtleford's main street toward Bastoni Pizzeria, your pizza dreams are suddenly interrupted by... what's that? The air becomes thick with the spiced aroma of the Middle East. The others have already found it, captivated by the allure of Café Fez and its Moroccan Bazaar.
"Do you dare enter?" says an old man as he sips his thick, black Turkish coffee with a knowing sparkle in his eye. "Once you go in, you may never come out."
You hurry on because never coming out could be risky when you're late for dinner.
You swing open the door to Bastoni's, the air warm with conversations only heard among good friends with happy bellies and fine wine, and an Italian nonna beckoning you to 'eat, eat, eat'. Pete-The-Local waves. He's saved you all seats.
An insalata later, and you've annihilated a table of the most divine woodfired pizza. Pete was right, but he never warned you about this Bombolone – an Italian-doughnut ice-cream sandwich filled with Nutella. Oh mumma!
"Have you eaten at Reed & Co Distillery in Bright yet?" he asks. You look confused.
"Isn't that a gin bar?"
"Ahhh, yes! But most people don't know it also serves the most amazing food. The owners used to run a chef's hatted restaurant before they decided to play around with gin. Speaking of award-winning chefs, you should also try Templar Lodge in Mount Beauty if you can get a table.
This is gold, you pry for more local eating tips.
"It's hard to set a foot wrong really," he says. "Our region prides itself on using fresh local ingredients. Myrtleford is a melting pot of homely cuisines, while Bright has a vibrant scene that always has something new; Mount Beauty is deliciously relaxing; and sitting outside at a pub in Harrietville as the trees gently sway in the fresh mountain air is soul soothing."
"Oh, which reminds me... a Masterchef judge once said Harrietville has the best vanilla slices! You can grab one with a coffee and head to the Dredge Hole, and maybe take a dip in the water too."
Your head is now spinning and you're pretty sure it's to do with the impending decision on what to do tomorrow and not the delicious bottle of Gapsted Tempranillo you've just polished off.
What will you choose?
Choose your next adventure, or scroll down for more restaurants and cafes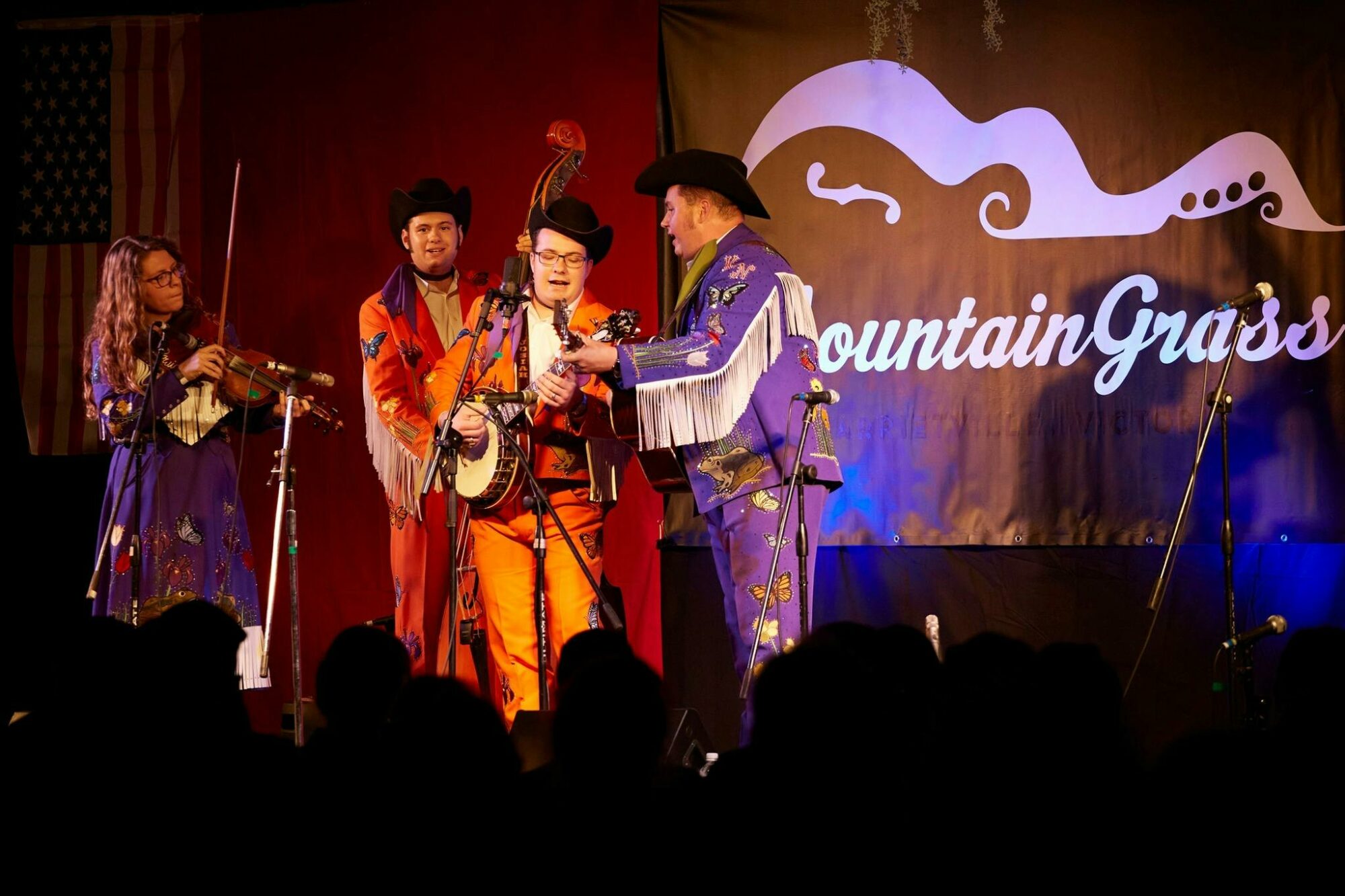 Mountaingrass
In 2024 Mountaingrass will be held at the Bright Community Hall, Railway Avenue, Bright. Mountaingrass presents concert performances by Bluegrass and Traditional Old-time music from acts from the United States, New Zealand and Australia and sometimes Japan. Mountaingrass is a very participative event: it features instrument workshops for all levels of ability from beginners to…
Bright Velo
Planning to visit Victoria's High Country? Bright Velo has got you covered for all of your accommodation needs and more. Located in central Bright just a short stroll from restaurants, breweries and splash park – Bright Velo has everything you need. Bright Velo has just been renovated extensively and now includes a 120 seat Bistro,…
Beechworth Bakery Bright
Surrounded by mountains and located on the Ovens River, beautiful Bright offers a huge selection of experiences all year round: adventure, cycling, food and wine, fishing, swimming, camping, you name it. There is always a good excuse to visit, no matter what your interest. Bright is a starting point for the Murray to Mountains Rail…
PLACES TO EAT IN THE SURROUNDS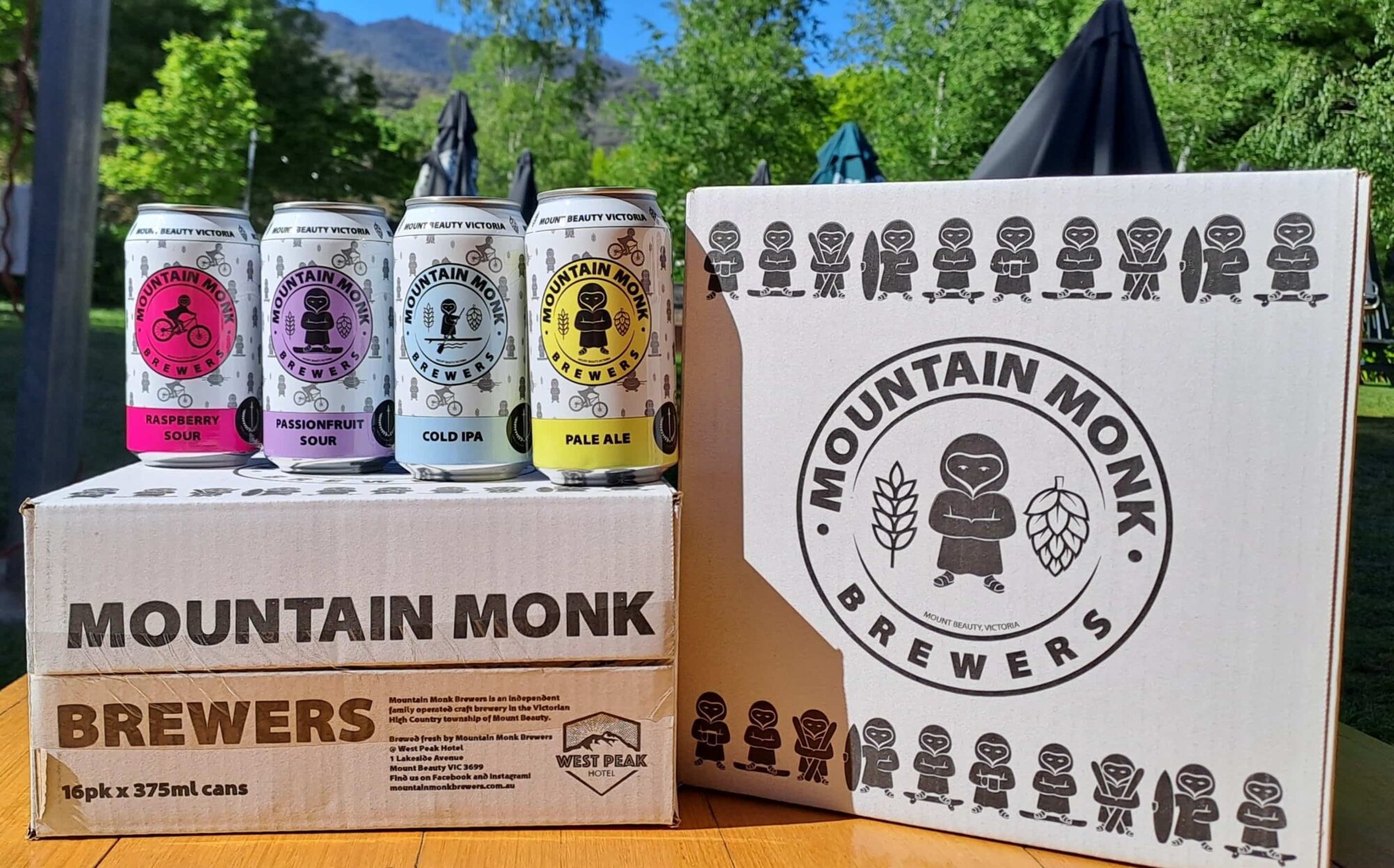 Mountain Monk Brewers
Nestled into the base of Mount Bogong, lies the picturesque township of Mount Beauty. In 2017, after being closed for two years, Mount Beauty's local watering hole reopened its doors as West Peak Hotel. They wanted to create something more to really put their beautiful town on the map. With a passion for craft beer,…
OTHER EXPERIENCES YOU'LL LOVE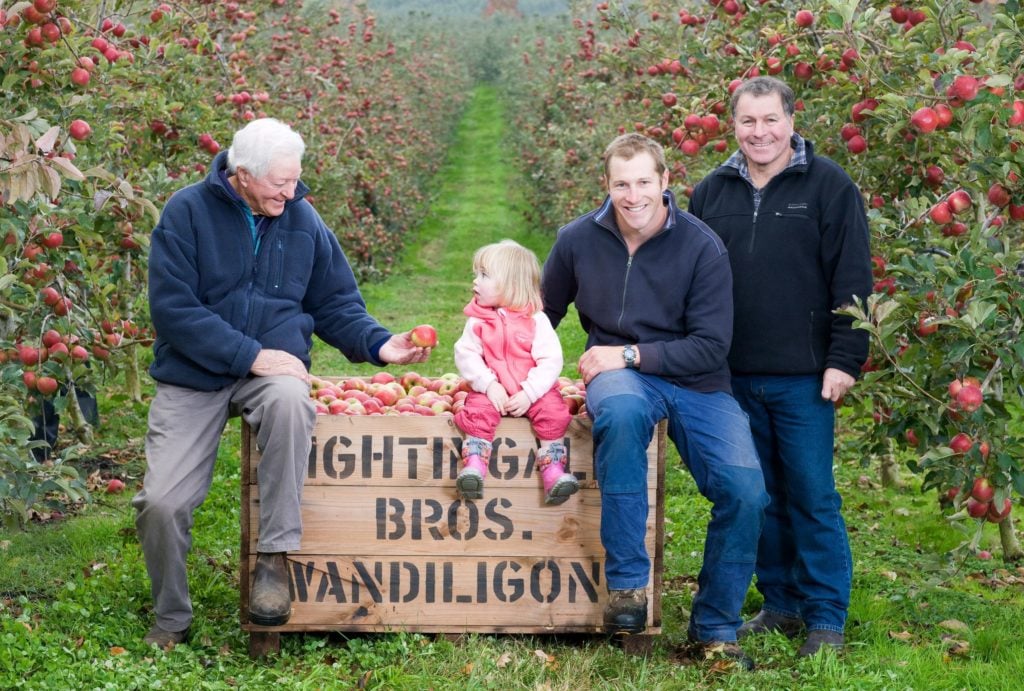 PRODUCE RIGHT FROM THE SOURCE
Out here, we know where our food comes from. Want to know where the locals source the best fresh produce?
TRY OUR AWARD-WINNING WINES
Crisp cool nights and warm summer days make the Alpine Valley one of the country's most delightful boutique wine regions.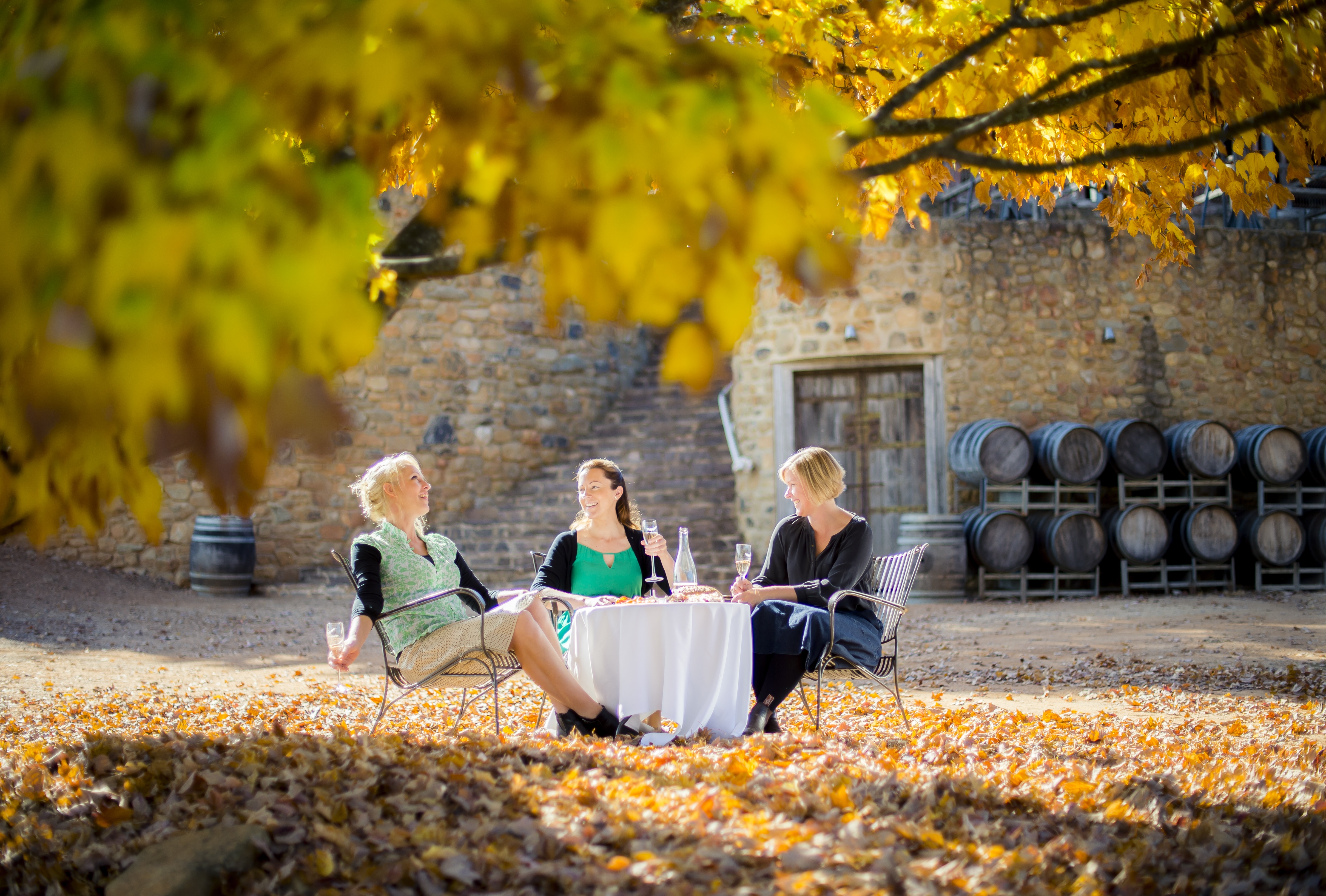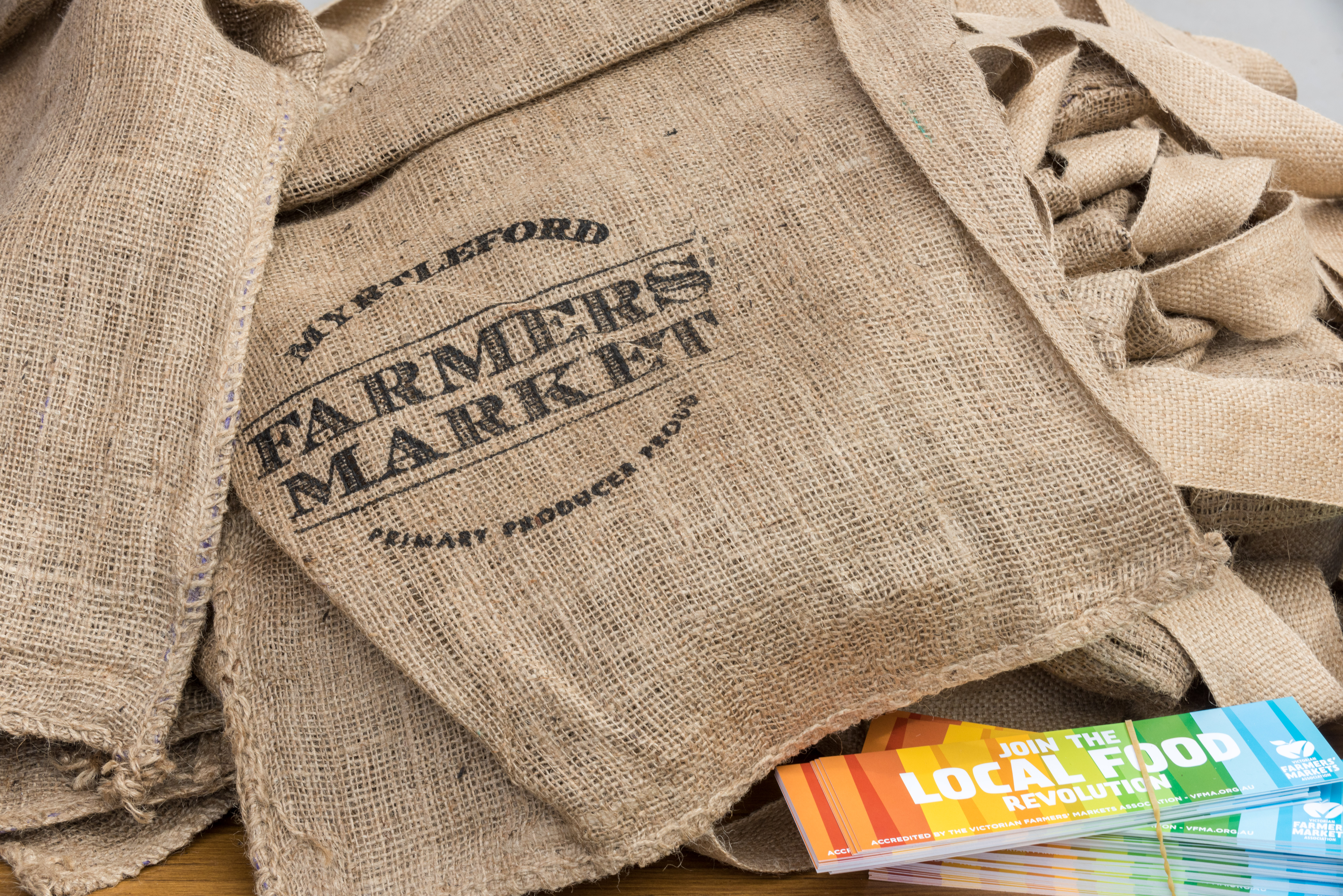 FRESH PRODUCE & ARTISAN WARES