The vast mountainous terrain of Alpine National Park – which stretches from central Gippsland up to Kosciuszko National Park in NSW – forms Victoria's largest national park and protects some of the rarest landscapes on the planet. From magical snow gum forests to the world's tallest flowering tree – the Alpine Ash – endangered mountain pygmy possums, alpine dingoes, bogong moth, wildflower meadows and grassy high plains on exposed mountaintops; the life that survives in these rugged elevated pockets above the snowline is uniquely Australian, mesmerisingly beautiful and immensely fragile.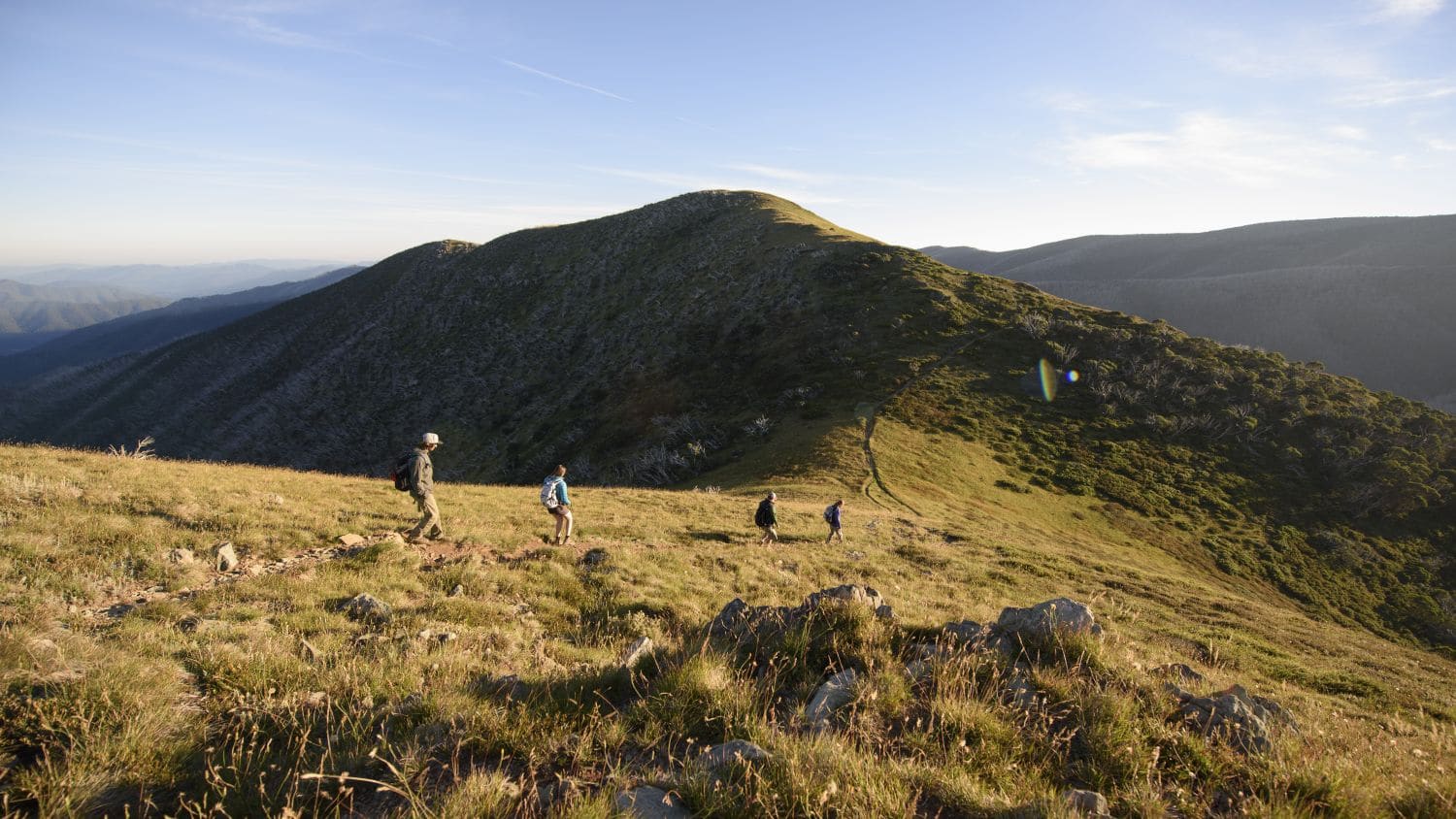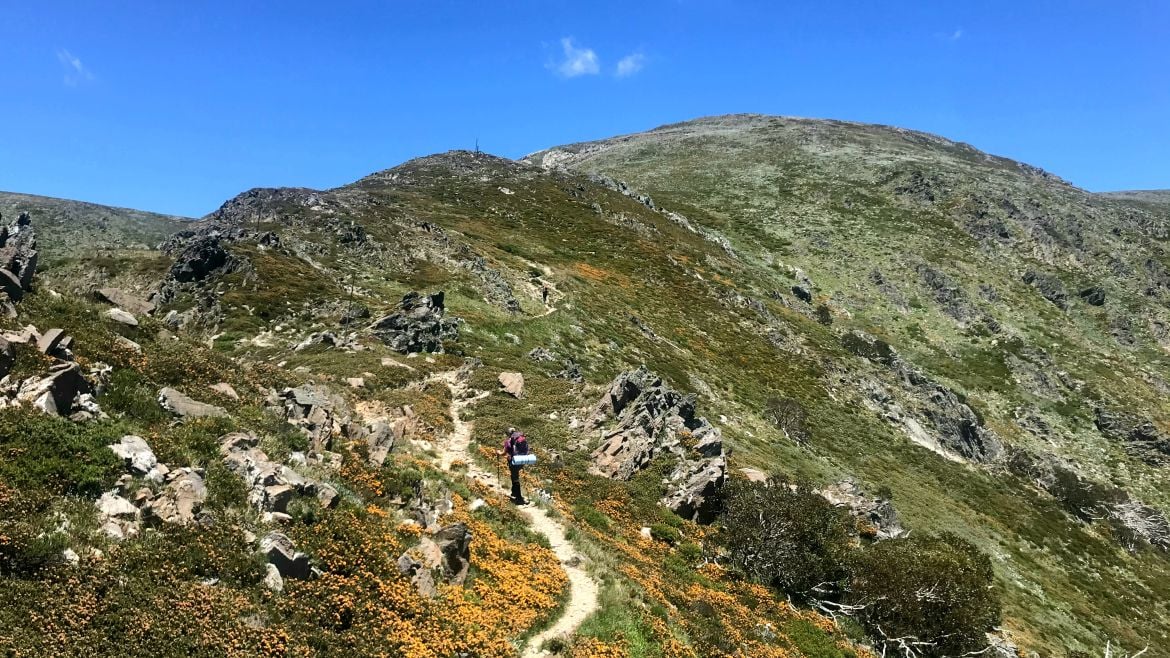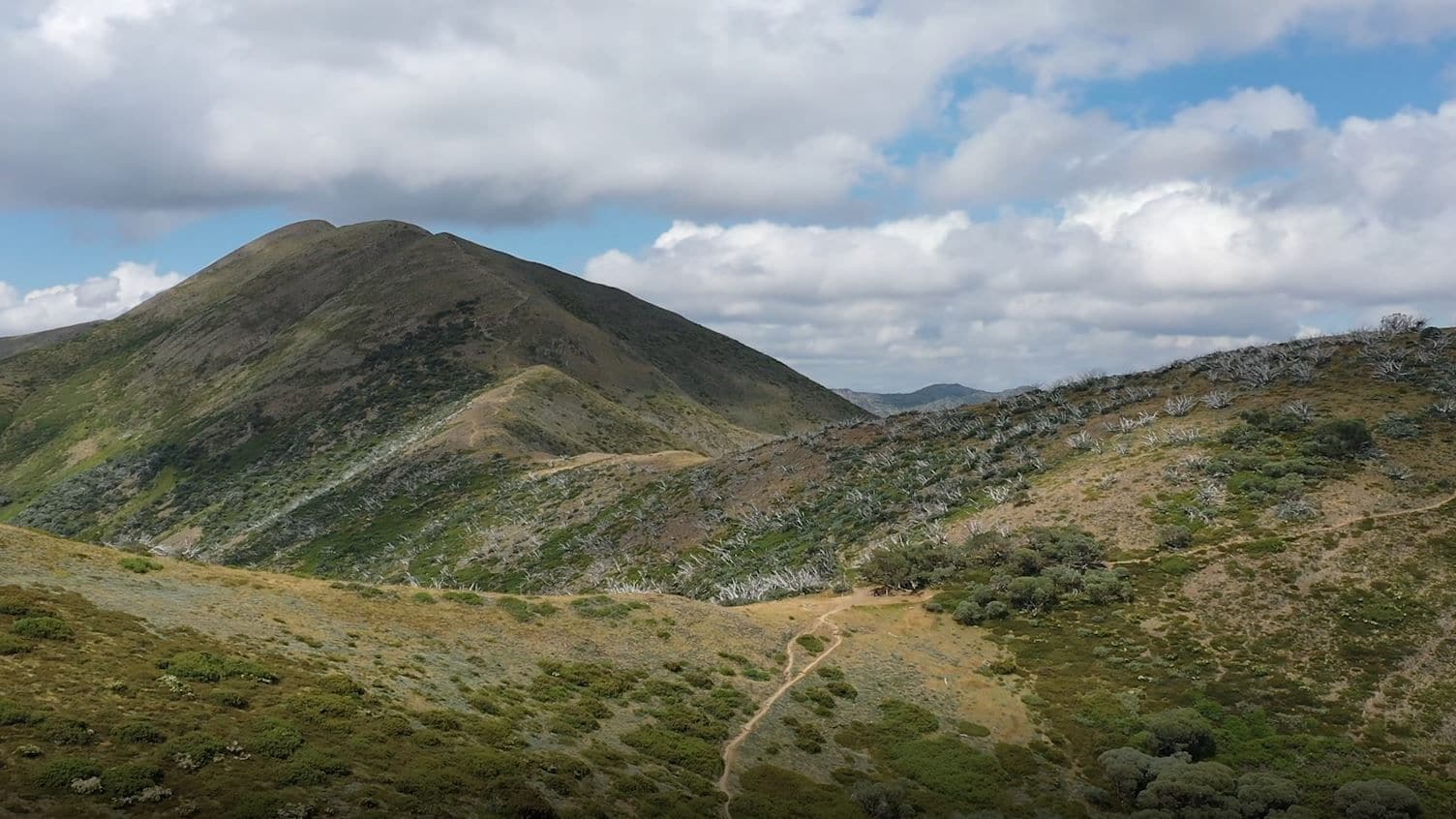 AKNOWLEDGEMENT OF COUNTRY
The section of Alpine National Park that falls within Bright & Surrounds spans part of the Countries of the Taungurung and Gunaikurnai Peoples to its west and the Dhudhuroa, Waywurru and Yaitmathang to its east.
We acknowledge the First Peoples and Traditional Custodians of the Alpine National Park and recognise their ancient and continuing presence on these lands and their important roles as caretakers of these Countries.
We pay our respect to their Elders, past, present and emerging.
Alpine National Park in North East Victoria protects 646,000-hectares of country, including some of the highest reaches of the Great Dividing Range. The stunning Mount Bogong – Warkwoolowler in the Dhudhuroa language, meaning the place where people collect the bogong moth – reaches 1,986m, making it the highest mountain in Victoria. The park encompasses other well known mountains, including Mount Feathertop (1,922m) and Mount Hotham (1,861m) as well as rare alpine grasslands such as the Bogong High Plains (1,893m) near Falls Creek.
Alpine National Park is home to more than 1,100 native plant species, 12 of which only live within the park, including the Bogong daisy bush and silky daisy. It is also home to the critically endangered mountain pygmy-possum, the world's only marsupial to live exclusively in an alpine environment.
Alpine National Park doesn't include nearby Mount Buffalo (1,723m), which is a unique granite formation protected by Mount Buffalo National Park.
From Bright & Surrounds, there are two main sealed roads that access the Alpine National Park: Bogong High Plains Road between Mount Beauty and Omeo and the Great Alpine Road between Harrietville and Omeo. Both roads make for very scenic drives with access to many walking trails along the way. Please note: the section of Bogong High Plains Road between Falls Creek and Omeo is closed during the snow season.
A number of walking trails can also be accessed from the valley floor and are popular with those looking to summit a mountain. These include The Staircase and Eskdale Spur trails to the summit of Mount Bogong from Mount Beauty, and Bungalow Spur and Bon Accord Spur trails to the summit of Mount Feathertop from Harrietville.
Bursting with alpine wildflowers in summer or waist-deep in snow in winter, your experience will differ dramatically depending on the time of year you visit. The park's alpine camping areas and hiking trails are best enjoyed in the warmer months from November to May, with the wildflowers putting on stunning displays come January.
From June to October, snowfall is prevalent on the mountaintops and with it comes the opportunity to go skiing, snowboarding and tobogganing at Mount Hotham, Dinner Plain and Falls Creek. Venturing outside the resort areas during the snow season is not recommended for most individuals and should only be undertaken by those highly experienced in alpine survival.
Whatever time of year you visit, it's important to prepare for rapid weather changes and the possibility of snow.
TOP 10 THINGS TO DO IN ALPINE NATIONAL PARK
1. Mount Bogong
Summit Victoria's highest mountain, Mount Bogong (1,986m), via Eskdale Spur or The Staircase.
2. Skiing & Snowboarding
Enjoy the snow and go skiing or snowboarding at Mount Hotham or Falls Creek.
3. Alpine Discovery Loop
In summer, drive the Alpine Discovery Loop for spectacular views, including from Danny's Lookout near Mount Hotham.
4. The Razorback
Walk The Razorback from Mount Hotham to Mount Feathertop.
5. High Country Huts
Visit some historic High Country Huts, like Wallaces Hut and Cope Hut near Falls Creek.
6. Camping
Go camping at one of the park's many campsites, such as JB Plain, Mountain Creek or Federation Hut.
7. Alpine Crossing
Hike the 37km Falls to Hotham Alpine Crossing.
8. Horseback Adventure
Enjoy an alpine horse riding adventure like in the days of old.
9. Brabralung Trail
Enjoy the views on a bike ride along the gravel Brabralung Trail between Dinner Plain and Mount Hotham, or cross-country ski it in winter.
10. Offroading
Explore the park's tracks by 4WD or dirt bike.
From snow to bushfires, floods and gale-force winds, the weather in the High Country can be fierce and change rapidly. Always check conditions before venturing out, ensure your equipment is working and carry adequate food, water and warm clothing. Importantly, download the VicEmergency and the Emergency Plus apps to your phone.
Notify someone of your plans before you set out. Many parts of the High Country have poor or no mobile phone coverage. In remote areas, emergency beacons and satellite devices are recommended for your safety.
Our region is sensitive to human presence. We are privileged to have endangered animals such as platypus, pygmy possums and alpine dingoes surviving in our environment. Your behaviour has a direct impact on our flora and fauna. When driving or riding, stay on formed roads and don't cut new lines. Protect our wildlife and the beauty of our environment by taking all rubbish with you.
Never light a fire on a Total Fire Ban day. When fires are permitted, always extinguish your campfire completely before leaving. Enjoy our outdoors, and remember, leave no trace.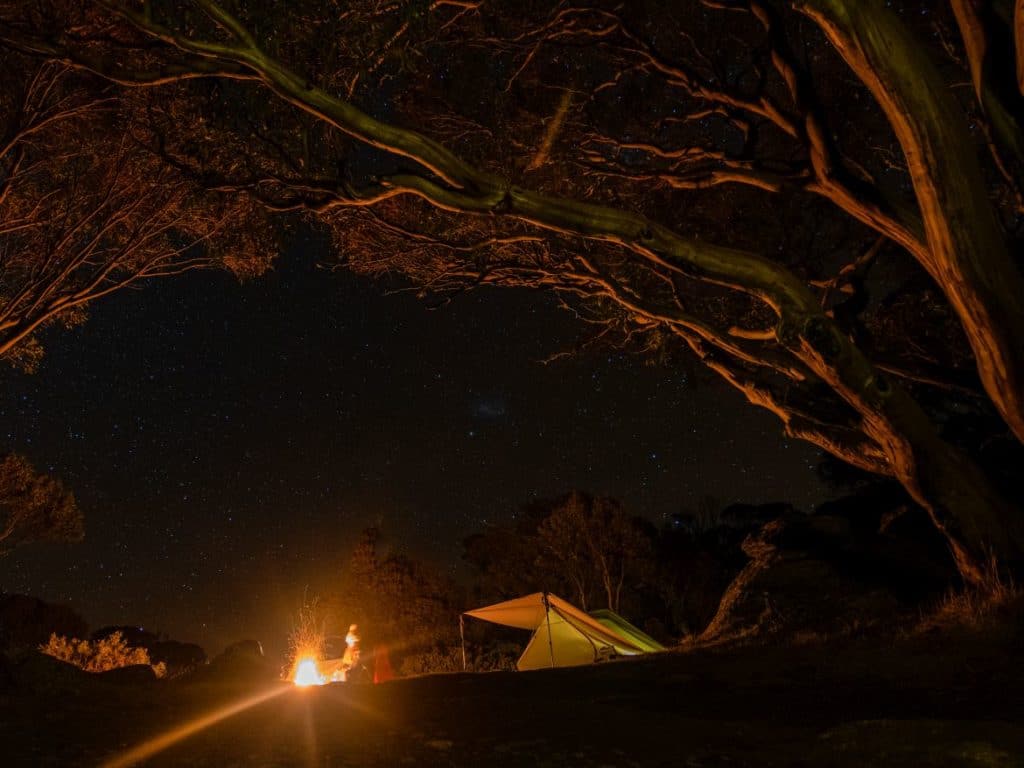 IMMERSE YOURSELF IN ALPINE
Experience the beauty of our rare Australian alpine environment on a night out under the stars.
From cliff-top picnics to caving, kayaking and rock climbing, get to know the mountains from a different angle.