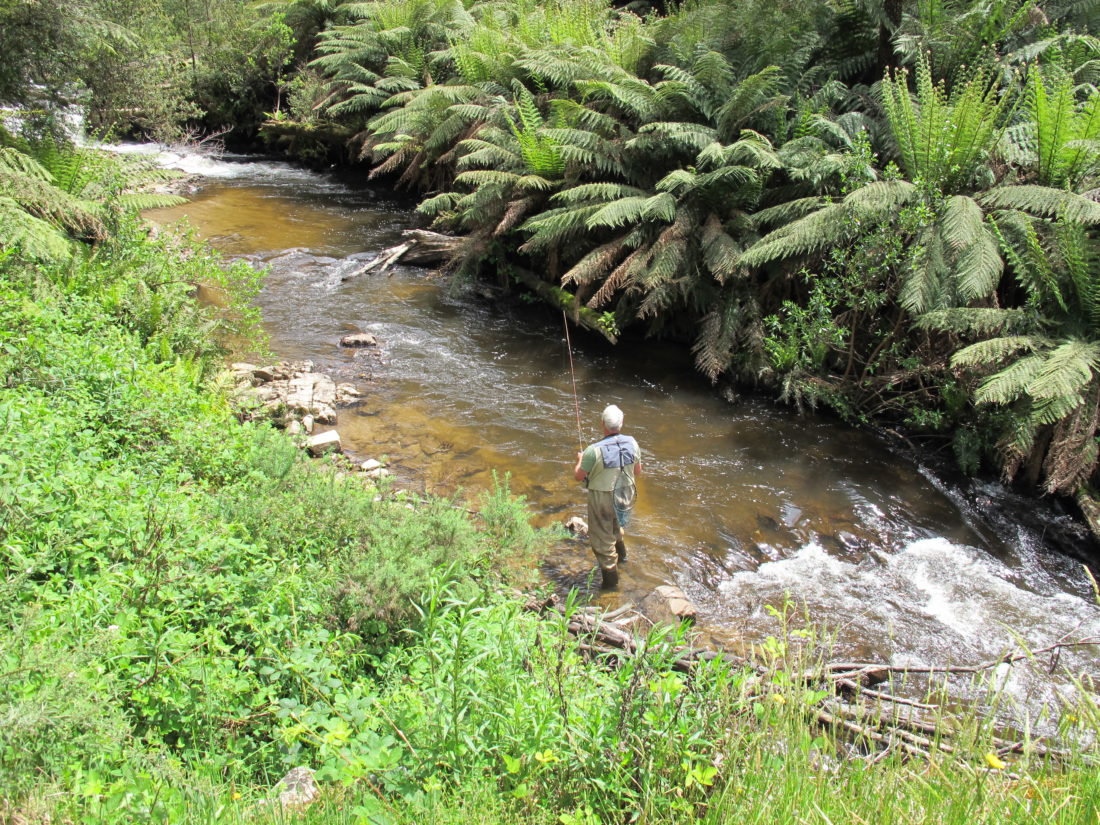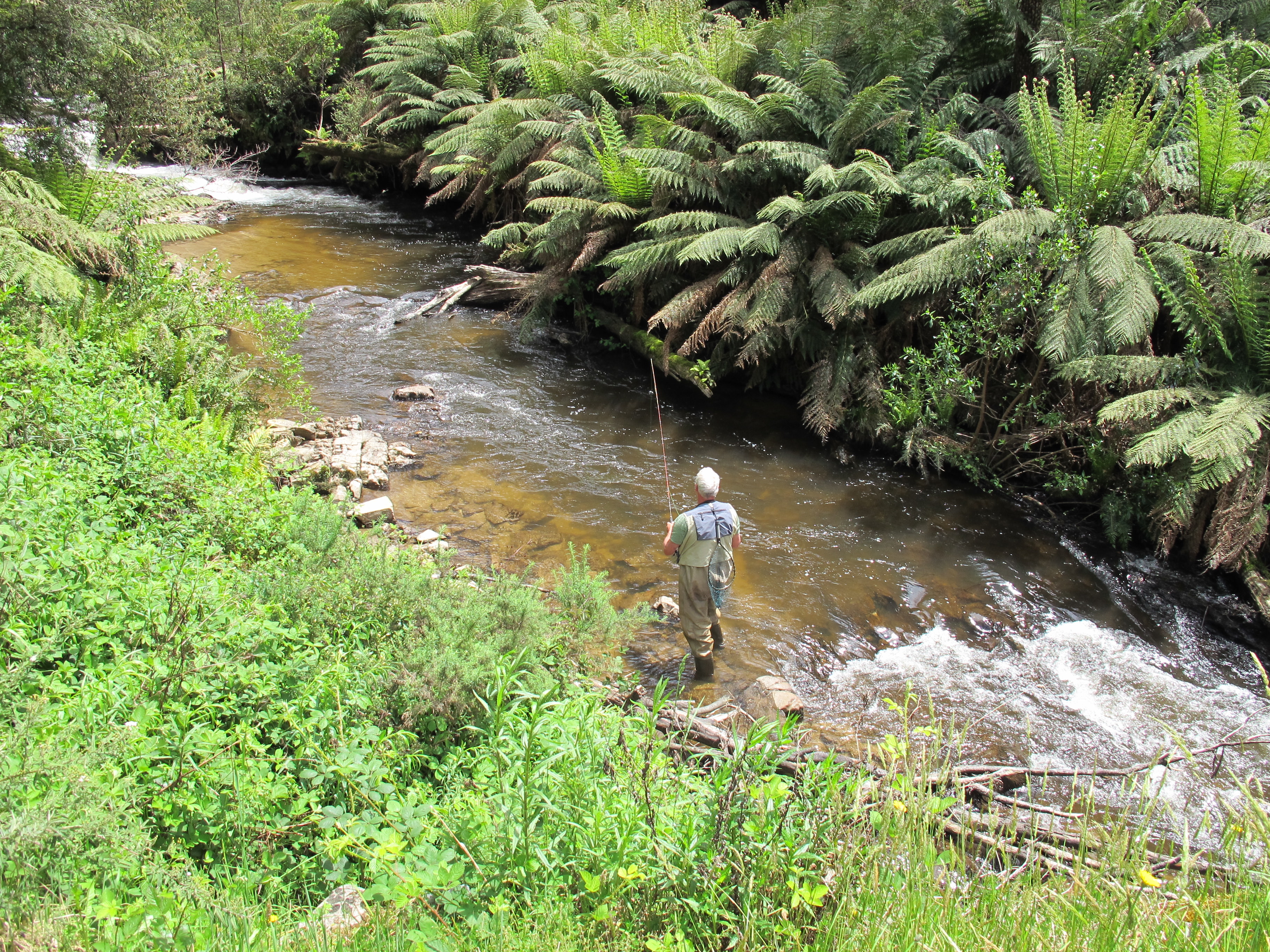 Buffalo River, Dandongadale
Flows through forest and cleared farmland, gravel and rock bed. Accessible from a road running up the valley. Some sedimentation and low flow during summer with the upper reaches drying up in severe droughts.
Contains mostly brown trout to 2 kg (av. 450 g), abundant blackfish, redfin, rainbow trout, possibly trout cod, goldfish, mountain galaxias, Murray spiny crayfish and the occasional Macquarie perch in the deeper pools. Trout spawn in the river and are therefore not stocked. Macquarie perch were stocked from 1987-1991. Trout cod were stocked from 1991-93. Note that golden perch stocked into Lake Buffalo since 2002 may move up into the upper Buffalo River. There has been no other stocking of any fish into the upper Buffalo River pre 2008.
Macquarie perch are currently totally protected in these waters. If caught they must be returned to the water.