Whether its fly fishing in our rivers and streams, Alpine angling in our lakes and reservoirs or catching dinner in a Trout and Salmon farm. Bright and surrounds, with its pristine waters, is sure to cater for all your fishing desires.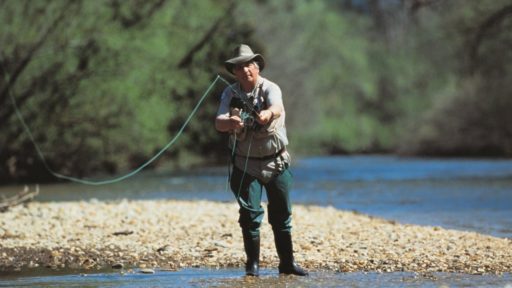 For fishing in amazing fresh, picturesque environments you can't go past Bright and surrounds!!
The main rivers of Ovens, Buffalo and Buckland flow in wide valleys of cleared farmland surrounded by mountains. High annual rainfall and granite rocks in the mountains result in clear, fast flowing, clear water rivers and tributaries. These support good self-sustaining populations of blackfish and brown trout. Access to almost all rivers is excellent with good fly fishing possible without extensive walking. Fishing opportunities and access maps available here or drop into your nearest Visitor Information Centre.
Before you head out remember to pick up a Recreational Fishing Licence (RFL) which covers, all forms of recreational fishing in all of Victoria's marine, estuarine and freshwaters and is required for anyone aged between 18 and 70. You can purchase your license online or if you are already in Bright drop into the Bright Disposals and Outdoor Centre where you can also get all your bait and tackle needs.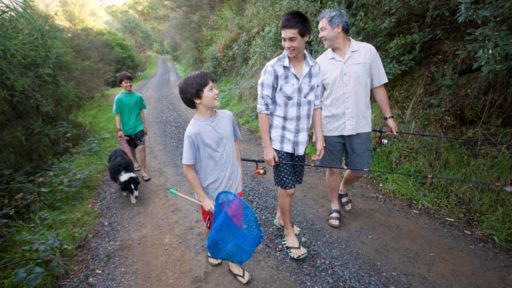 The streams and rivers close during winter from Queens birthday weekend at the start of June to the first weekend in September. During this time, anglers can still fish for trout and salmon in Victorian lakes and reservoirs, which remain open year round.
Lake Buffalo, on the Buffalo River, provides great fishing opportunities with picturesque surroundings incorporating views of Mount Buffalo. With toilet facilities, barbeques and park facilities it's a great spot to take the whole family.
Harrietville dredge hole, Mount Beauty pondage, Lake Guy and Rocky Valley Storage also provide opportunities for great year round Alpine Angling experiences.
Need a little extra guidance?