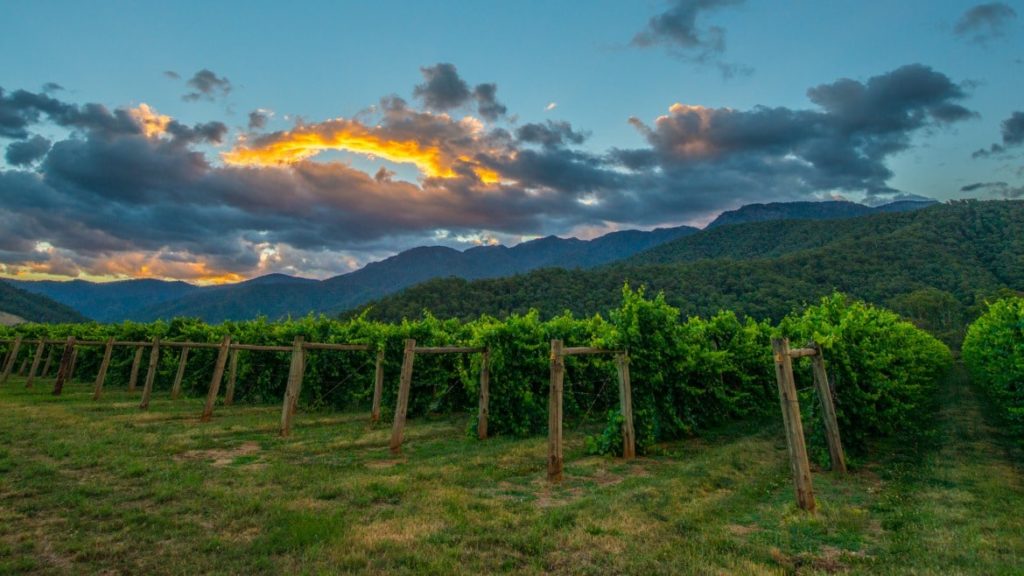 A few minutes' drive from Bright, this is the beautiful valley of the Buckland River. Nestled at the base of Mount Buffalo the valley is dotted with dairy and alpaca farms, vineyards, nut groves and orchards, as well as some of the best boutique accommodation in the North East...
In summer the river is a great place to cool off with a number of fantastic swimming holes and several well maintained, easily accessible bush camping areas.
The river is also an angler's  paradise, home to abundant stocks of trout and other fish species.
It's hard to imagine now but this peaceful place was once a thriving gold mining township and the site of one of the most infamous incidents of the Victorian Gold Rush era. In 1857 a simmering resentment by European miners towards the thousands of Chinese in the valley boiled over into a full scale riot resulting in the expulsion of the Chinese from the Buckland goldfields. A memorial to the Chinese gold miners can be visited today at the historic Buckland Valley Cemetery.
Buckland Valley Must Do's...
Pitch a tent by the river and experience the joys of bush camping
Indulge in a romantic getaway at The Buckland Luxury Retreat: thebuckland.com.au
Take a dip in the popular Sinclair's Swimming Hole
Catch a fish for dinner
Visit the Chinese Memorial at the Buckland Valley Cemetery
Enjoy a lazy picnic by the river at the Buckland Valley picnic area
Try panning for gold in the Buckland River
Keep an eye out for days gone by with plenty of signs of the gold rush days