After years of dreaming, you're finally in Bright on your roadie, socks pulled high and wearing your favourite kit to mark the occasion.
You've been itching to ride the 7 Peaks, four of which are nearby: Mount Hotham, Mount Buffalo, Falls Creek and Dinner Plain. They sound full on, so you and your bunch are easing into it with a warm-up ride to Mount Beauty and back via Tawonga Gap Lookout: a simple 60km ride with about 1,140m of climbing. Yes, you said simple. Lol.
You prime your quads on the first flat 6km along the Great Alpine Road to Germantown, then turn left on Tawonga Gap Road. Not far along the climb gently starts to kick in, past the sheep grazing in the walnut groves wedged between the slopes.
"How bucolic," your friend remarks. You raise an eyebrow.
"Wasn't that a plague?"
"What? Nah, that was the Bubonic Plague. Bucolic is just nice countryside."
You both laugh.
The climb steepens, the meadows disappear and the bush thickens. A creek with water as clear as glass warbles below as the curves in the road grow larger. You drop down a gear, and then another as you stick close to your friend's back wheel.
Your lungs are working hard now. There's 2km to go before you reach the summit and you're starting to doubt whether your weekly rides over the lump near your home have paid off.
You push on, each bend propelling you forward with hope the summit lays just beyond; each hope dashed by yet another bend, and just when you think you can't go on, there it is: Tawonga Gap. You did it!
The view of Mount Bogong – Victoria's highest mountain – and the fertile Kiewa Valley below is, dare you say it, bucolic. Time to Instagram a photo of your bike.
You could turn back to Bright from here, or you could do the climb all over again from the other side. That sounds like a great idea, so off to Mount Beauty you fly.
"How awesome are these corners," you think as you lean right in enjoying the descent.
You've barely made a pedal stroke to Mount Beauty and you're feeling rested before you've even said "uno doppio espresso".
Sitting there, you notice the chilled vibe of the little town and plan to come back when you're not tap dancing in cleats. A flyer advertising horse treks in the Alpine National Park flutters in the window; up above, a glider flies silently alongside Mount Bogong. How awesome! Perhaps something for tomorrow. But which should you choose?
Choose your next adventure, or scroll down for more road cycling
Follow the Victorian Road Rules.
Always wear a helmet.
Indicate when turning, stopping or changing lanes
Be seen and use bicycle lights.
Give way at lights, intersections and crossings in the same way you would driving a vehicle.
Keep to the left of the road.
Stay within 1.5m of each other when riding two abreast. Be considerate of vehicles on narrow roads.
Be alert and don't ride fatigued.
Secure mobiles in a holder or store away. By law, phones can't be held in your hand while cycling.
Carry identification.
Audax Alpine Classic - January
Choose from eight one-day rides between 60km and 320km or take 2-days to complete a 250km alpine loop.
Peaks Challenge - March
Bicycle Network Victoria's SCODY 3 Peaks Challenge provides cyclists with one of the world's toughest and most picturesque cycling challenges. This is one epic 235km circuit.
Tour of Bright - December
The Tour of Bright is held on the first weekend of December annually. With a capped number of riders, it's important to enter the ballot early.
Eleven of our local cyclists teamed up with the Amy Gillet Foundation to share their experiences of safety on our roads. Hear their stories in 'Live, Drive, Ride like a local.'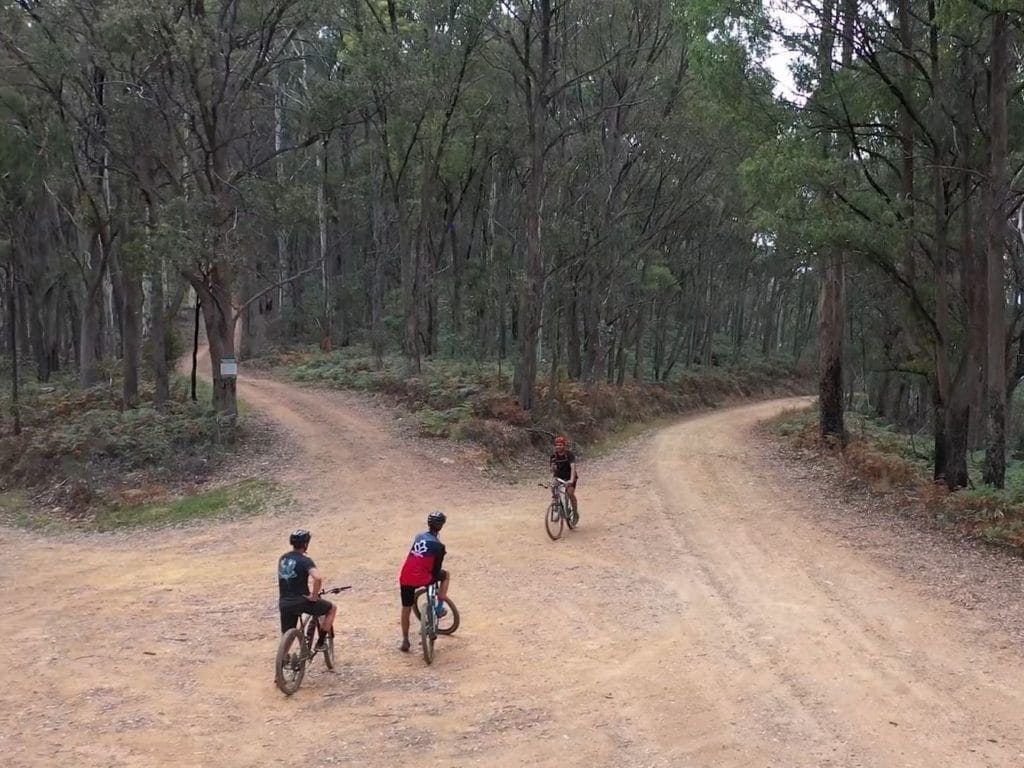 Forest roads, alpine tracks, rolling farmland and mountain tops. Pack your saddle bag because it's time to grind.
Sorry, we couldn't find any posts. Please try a different search.
OTHER EXPERIENCES YOU'LL LOVE
We're a fussy lot. We like to craft everything ourselves; our coffee, our beer, our wine, bread and produce. It just tastes better.