Step back in time on a trip to an entire landscape that is National Trust-classified. Wandiligong, with its cosy country cottages, rolling farmland, orchards, pub, cafe, and mountains that hug the lush valley, is an essential day trip or stay for anyone visiting the region.
Just a few minutes by road from Bright or an easy 5km pedal along the scenic bike path, this heritage-listed village is a true delight to see. Straddling the banks of Morses Creek, which was once mined for gold, the village of Wandiligong is tucked away in a picture-perfect valley patch-worked with apple orchards and nut groves.
In the 1860s, when Wandiligong teemed with gold miners, its 2,000-strong population built schools, churches, shops, a public library and hotels. Many still stand.
These days, Wandi, as the locals call it, is a quiet enclave, however there are still plenty of things to do. The Diggings Walk with its Chinese Swing Bridge is a great way to discover the history of this magical little town, while a coffee at the Apple orchard, lunch at 5 Acres Bar & Kitchen and dinner at the renowned Wandi Pub are a must.
Kids will also love the playground at Alpine Park on the banks of Morses Creek.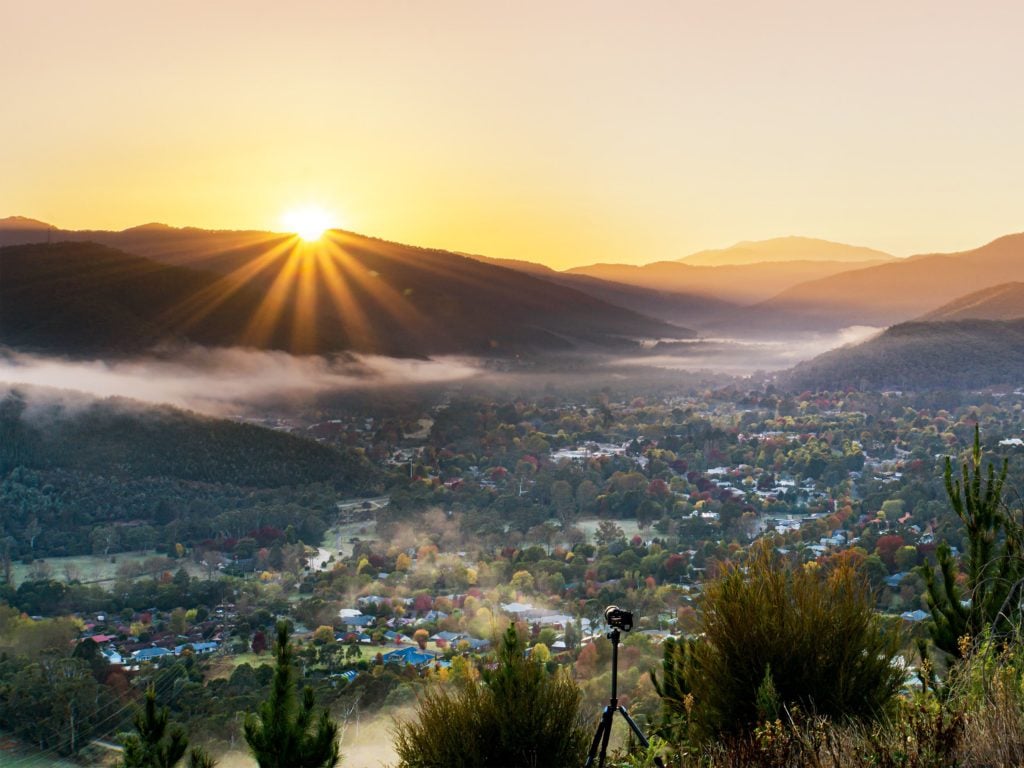 THE VIEWS ARE BETTER UP HIGH
Lush green valleys and an alpine horizon as far as the eye can see. Here's where to find our greatest views.
From cliff-top picnics to caving, kayaking and rock climbing, get to know the mountains from a different angle.