VISIT THE BUCKLAND VALLEY
The beautiful Buckland Valley on the banks of the Buckland River sits in the fertile foothills of Mount Buffalo. Blanketed with rolling farmland, vineyards, nut groves and orchards, this snug corner of Bright & Surrounds is perfect for those looking for a quiet escape in boutique accommodation with stunning views.
The Buckland Valley may be located just a few minutes up the Great Alpine Road from the conveniences of Bright, but you'll feel like you're worlds away. Experience the peacefulness of a country escape with alpine views.
In summer, cool off in one of the natural swimming holes in the Buckland River. You'll find a number of spots alongside easily accessible and well maintained bush camping sites – including as Ah Youngs, Camp Flat and Shippen's Flat – in the Buckland Valley State Forest. The river is also a popular spot for fly fishing, with abundant stocks of trout and other fish species.
It's hard to imagine now but this peaceful setting was once a thriving gold mining township and the site of one of the most infamous incidents of the Victorian Gold Rush. In 1857, a simmering resentment by European miners towards the Chinese in the valley boiled over into a riot resulting in the expulsion of the Chinese from the goldfields. A memorial to the Chinese gold miners can be visited today at the historic Buckland Valley Cemetery.
1. Buckland Valley State Forest
Head to the Buckland Valley State Forest for a swim, bike ride or a picnic by the river, or pitch your tent at one of the many well maintained campsites.
2. Go fishing
Go fly fishing for trout in the Buckland River, with many easily accessible sites located in the State Forest.
3. Romantic escape
Indulge in a romantic weekend away at The Buckland Luxury Retreat.
4. Buckland Cemetery
Visit the Chinese Memorial at the Buckland Cemetery.
5. Offroading
Explore bush tracks like Goldies Spur, which cuts up alongside Mount Buffalo and over to the Buffalo Valley.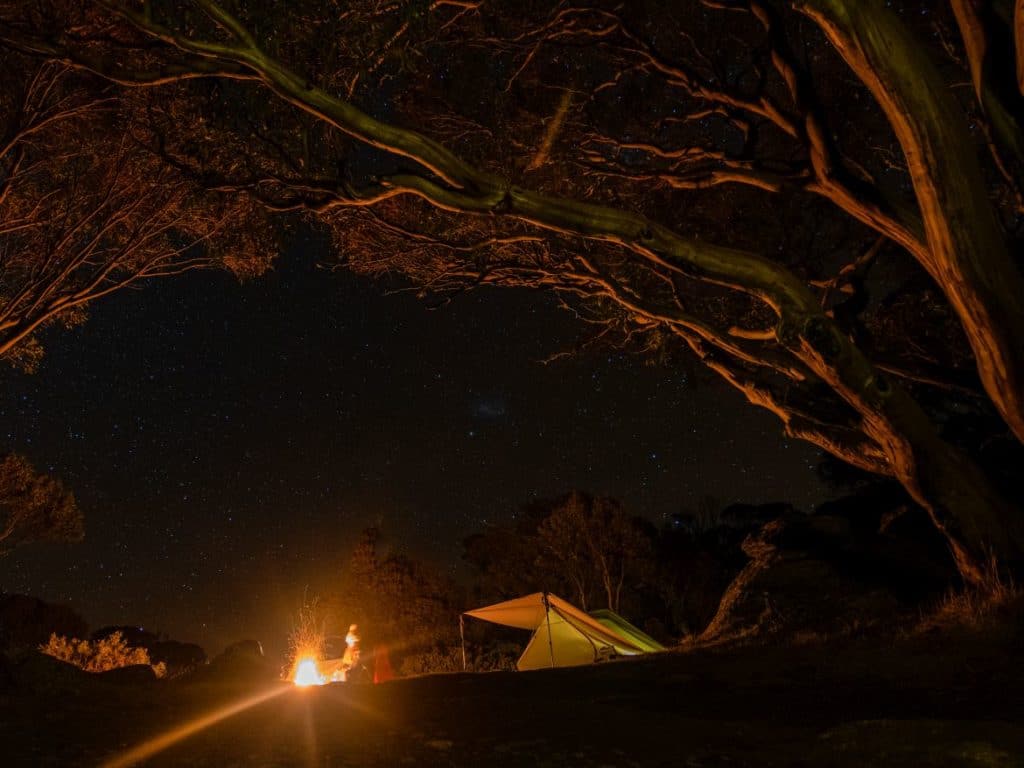 IMMERSE YOURSELF IN ALPINE
Experience the beauty of our rare Australian alpine environment on a night out under the stars.
TRY OUR AWARD-WINNING WINES
Crisp cool nights and warm summer days make the Alpine Valleys one of the country's most delightful boutique wine regions.