What better way to see our beautiful surrounds than by air? From catching the thermals whilst paragliding or hangliding, taking off in a microlight, or gliding without a motor, Bright and surrounds has everything to offer for your air experience.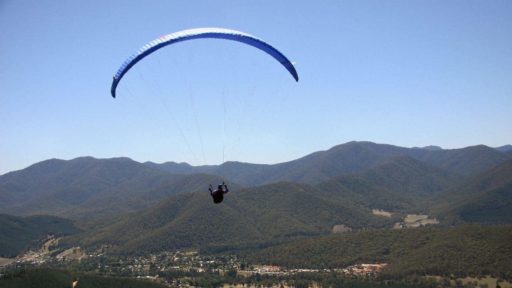 Paragliding & Hang-Gliding
Bright is well known as an ideal destination for paragliding and hang-gliding. Follow the skies full of colour to the landing paddock on Coronation Ave and find out what all the fuss is about. Paragliding has found a welcome home in the Ovens Valley, launching from Mystic Hill in Bright and traversing through the skies. Operators within the valleys also provide you the opportunity to experience a tandem flight and discover Bright & Surrounds from new heights:
Alpine Paragliding
0428 352 048
Active Flight
0428 854 455
Bright Flight Paragliding
0481 283 489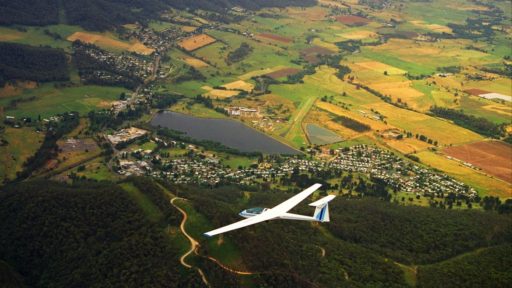 Gliding is a very popular activity in Mount Beauty and the Kiewa Valley. Visit the Mount Beauty website to find out more information about gliding.
Porepunkah airfield is a short drive from Bright, located in the Buckland Valley. Scenic helicopter and fixed wing flights take off from this airstrip shadowed by Mount Buffalo, displaying the stunning scenery of the Ovens Valley and Victoria's High Country.
Holiday Air Adventure
0427 708 505
Hi Life Helicopters
0418 573 764
There are two airfields in region, Porepunkah and Mount Beauty.   For details regarding the airfields please refer to alpineshire.vic.gov.au.   A taxi service is available to transport visitors to nearby townships; Bright 0423 015 152 or Mount Beauty 0409 573 909.