"Look, snow!" someone calls from the backseat, and sure enough, there's a clump by the side of the Great Alpine Road. By the time you pass 1,000 metres its everywhere. Glorious white snow, covering the peaks of the Victorian Alps as they drop into oblivion.
Entering Mount Hotham, you see skiers carving up the slopes. You drive slowly through the ski resort, passing chalets, restaurants and bars. A group of snowboarders crosses the road.
Soon you reach the snow village of Dinner Plain and you immediately see what you came for, sled dogs!
Beside a timber hut, a pack of huskies is eagerly preparing for a run, and that run happens to have you in it! Your group splits: some are going cross-country skiing and the others are heading to the toboggan slope; you'll meet them later at the pub.
"You made it," says the musher as you approach. "I'm Jake."
The dogs howl excitedly. These pack animals really can't wait to get out for a run.
Jake runs you through the safety check, gets you seated and stands at the back ready to mush, and like lightening, you're off. A team of eight dogs pulls you along a thin white track that weaves its way through the dancing snow gums. It's magical. There's nowhere else quite like this on earth.
Through the forest you ride, the dogs full of energy, their fur coats fluffed in the cold air. Their exuberance is infectious and watching them is turning out to be half the fun.
As the old adage goes, all good things must come to an end, so you give the pups a farewell snuggle and head to the toboggan slope to muck around with the others. Turns out, Dinner Plain has the best toboggan slope in the country, and it's free to use. In fact, because DP is a freehold village, there's no resort entry fee. You can even bring your dog.
For now, you've planned to return to the valley and the immediate question on everyone's mind is what to do for dinner. A local that you keep bumping into, Pete, has invited you to join him and some friends at a woodfired pizza restaurant that would make Italians jealous, or you could just grab some takeaway, maybe Japanese or souvlaki, and have an early night so you can hit the mountain bike trails early in the morning. Hmmm. What will it be?
SKIING, SNOWBOARDING & TOBOGGANING
Whether it's downhill skiing, snowboarding, freestyle, slopestyle, cross-country skiing, tobogganing or building a snow man, the whole family will find something to suit their ability and style at Falls Creek. Victoria's largest alpine resort has a whopping 450ha of skiable terrain, about 90 runs ranging from beginner to advanced (of which 60% are intermediate), and 14 chairlifts. Group or private ski lessons are available. The resort is conveniently located just 31km from Mount Beauty or 60km from Bright. Accommodation and gear hire is available both at Mount Beauty and Falls Creek. During winter, bus transfers to the resort run from Mount Beauty. Resort entry fees apply during snow season.
With plummeting vertical drops and 360° panoramas, Australia's highest alpine resort is where the serious skiers are at. But you don't need to be a pro to hang with them; 40% of the runs are rated intermediate and 20% beginner, so there's something for all abilities. Mount Hotham boasts 320ha of skiable terrain, 12 lifts, 35km of cross-country ski trails, four terrain parks, snow play area, sled dog rides and snow glamping. Hotham is just 30km from Harrietville, 12km from Dinner Plain or 52km from Bright. The resort has a range of accommodation and daily bus transfers between Bright, Myrtleford, Harrietville and Dinner Plain. Gear hire and ski lessons available. Resort entry fees apply during snow season.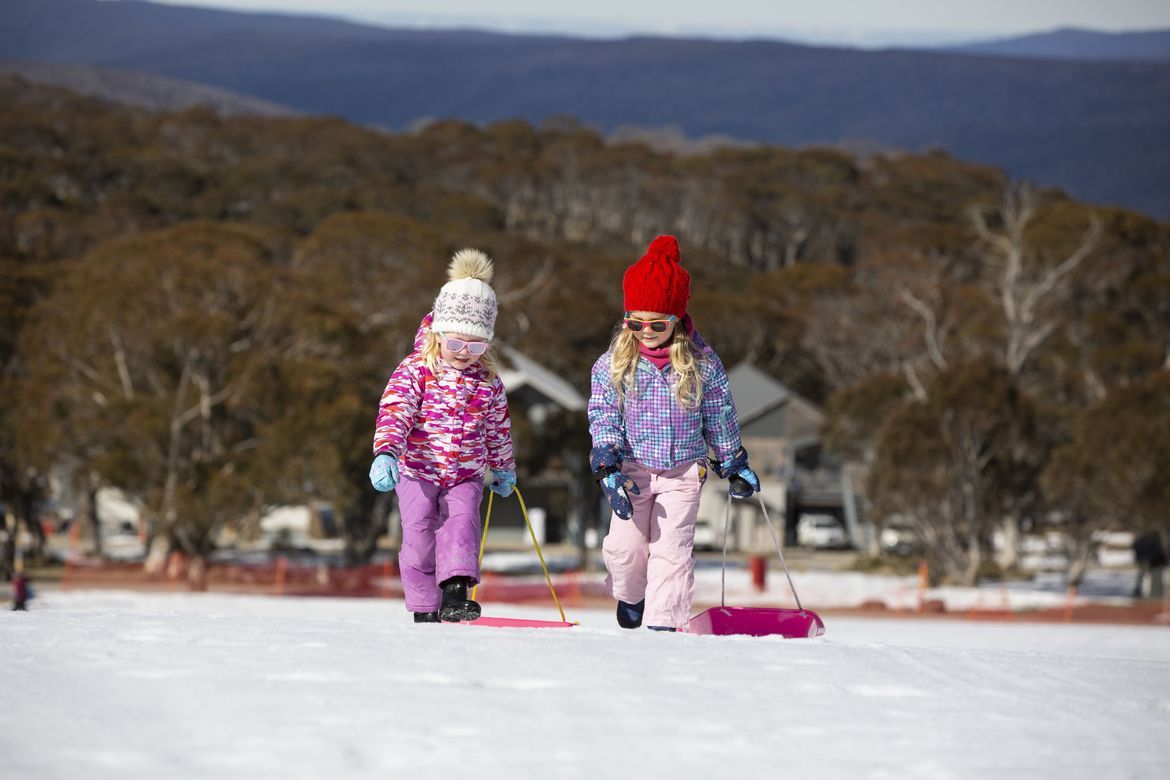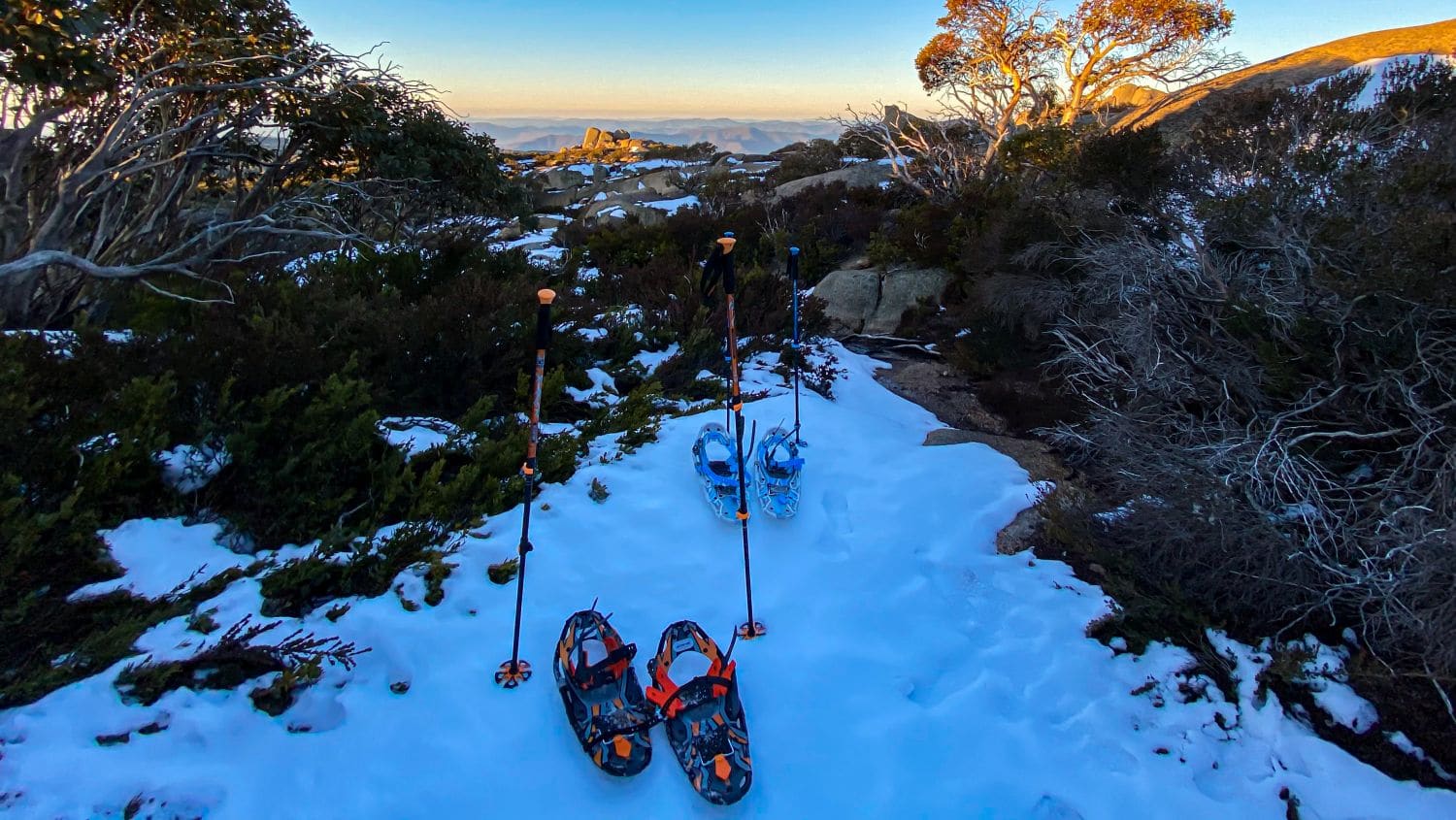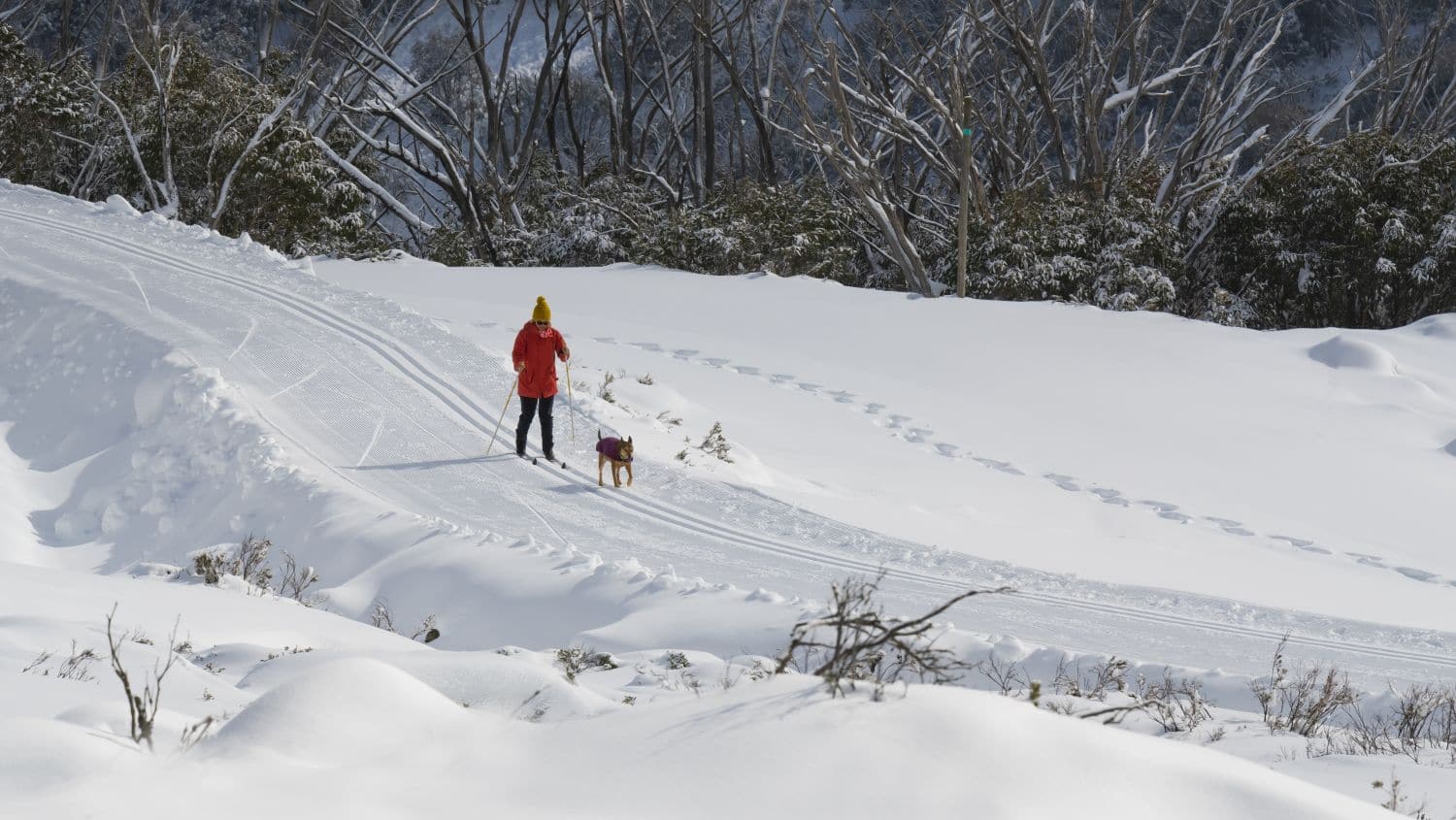 Dinner Plain is a unique alpine village located just 12km from Mouth Hotham. Unlike the major resorts, there is no winter entry free to visit and it is the most family friendly of all snow destinations. You can even bring your dog! The village boasts a wide range of holiday homes with snow-covered yards and parking space at your front door. You'll also find Australia's best toboggan slope, a beginner ski run, 35km of groomed cross-country ski trails and sled dog rides. Ski lessons are available. A shuttle bus runs between Dinner Plain and Mount Hotham, providing easy access to the resort's slopes.
Snow-covered in winter, Mount Buffalo National Park is an affordable day-trip for those looking for a snow getaway off the beaten track. The National Park has two toboggan slopes and snow play areas – Dingo Dell and Cresta Valley – as well as 14km of groomed cross-country ski trails. Ski lessons and gear hire are available from Dingo Dell, where you will also find a cafe in winter. There is no accommodation on Mount Buffalo during the snow season; however, at just 30km from Porepunkah, 35km from Bright, and 54km from Myrtleford, the mountain is easily accessed by car.
It's mandatory to carry snow chains into alpine areas during the snow season, and for good reason. The roads heading up to Mount Hotham, Dinner Plain, Falls Creek and Mount Buffalo become very slippery due to snow and ice in winter and early spring. Snow chains are easy to fit and significantly improve your traction. They can be hired or purchased from the ski rental stores in Myrtleford, Porepunkah, Bright, Mount Beauty, Harrietville and Omeo where the attendant will also show you how to fit them. You must have chains with you prior to your drive. Conditions change rapidly and chains may be required at short notice. Signage will notify you when to fit chains to your vehicle.
Chain fitting video translated to Hindi.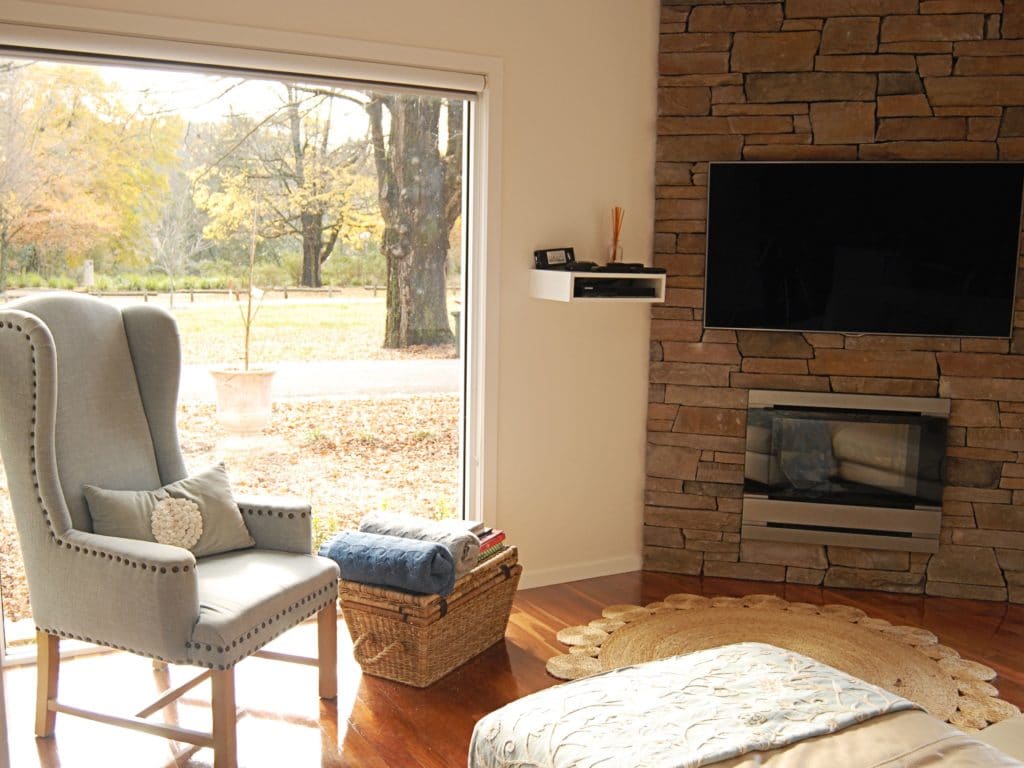 YOUR ACCOMMODATION AWAITS
Whether it's a country cottage or grand holiday house with mountain views, motel, family cabin or campsite, we've got a place waiting for you.
FESTIVALS, MARKETS & EVENTS
There's always something happening in Bright and its surrounding towns. Scroll through our event listings to find out what's on during your stay.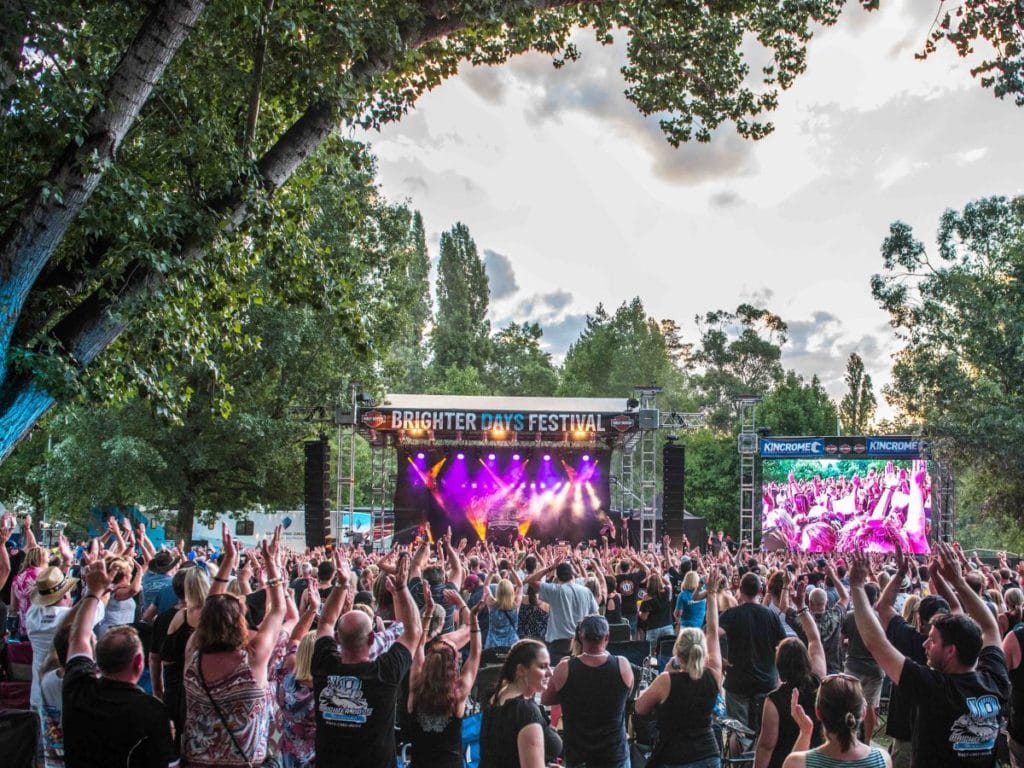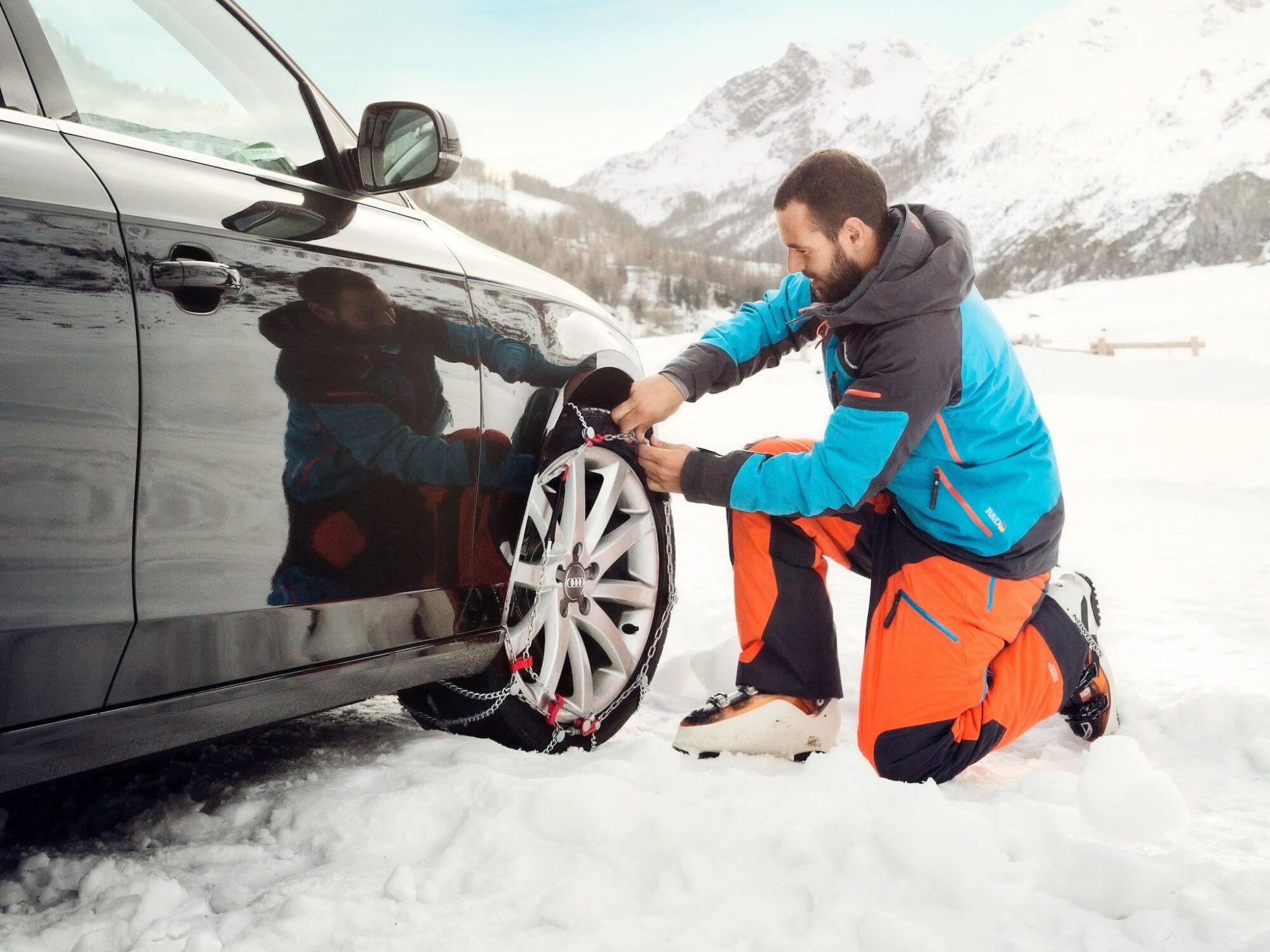 Hoys Mt Hotham Snow Chain Fitting Service
It is a legal requirement to carry snow chains between Harrietville and Omeo during the declared snow season and fit them when directed. Hoys Mt Hotham Snow Chain Fitting Service is a mobile fitting and removal service operating on the Great Alpine Road. This service operates whenever there is snow on the road and chains…