Tobogganing & Snowplay in Mount Buffalo National Park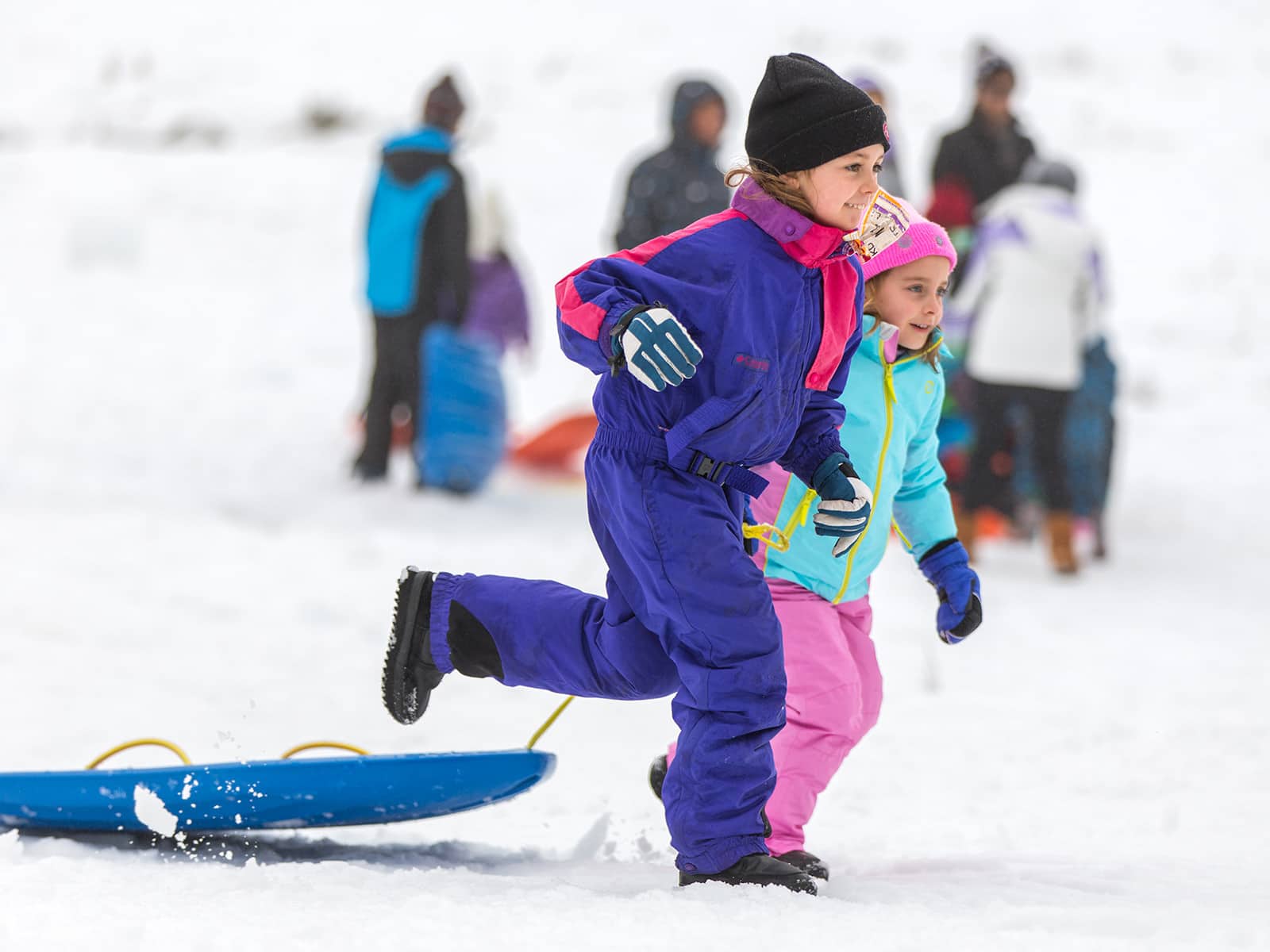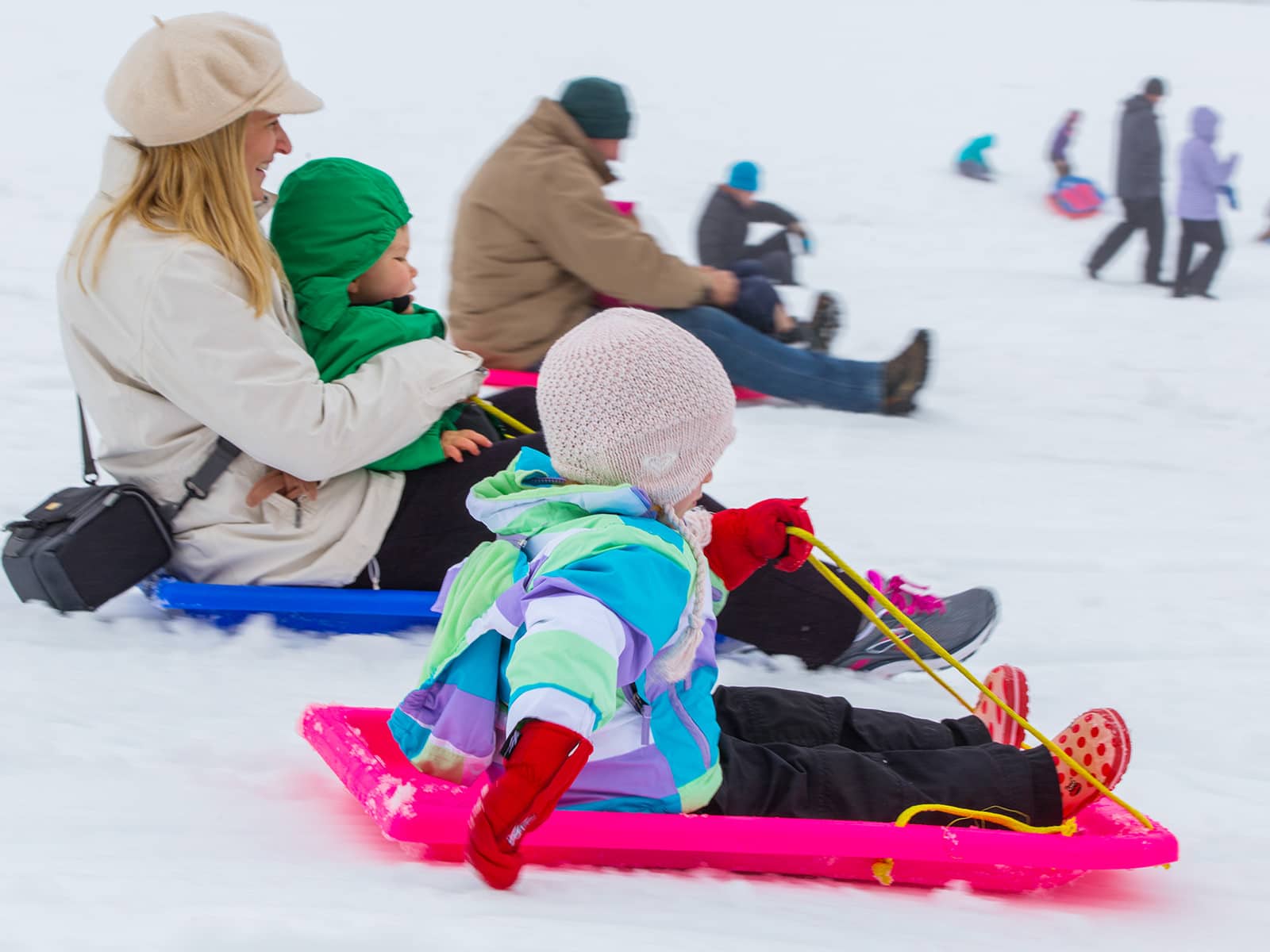 If you are eager to get in and really see what all the snow hype is about, a great way to get the adrenaline rushing and the blood pumping is to take to the slopes with a toboggan. While you really do scoot along pretty quickly, you can start lower on the slope until you work your confidence up… which we promise won't take long. Beware though the rush is mildly addictive! If steering clear of crowds and getting out into the magnificently pristine natural environment is more your thing then snow shoeing is the perfect way to access this beautiful landscape when covered in snow.
Toboggan & Snow Play Areas – there are two managed areas at Mount Buffalo National Park. Only plastic moulded toboggans are allowed in the patrolled areas.
Dingo Dell – Aimed mainly at family groups with young children, Dingo Dell has a great little toboggan slope with a safe run-out area at the bottom. There is ample space for kids to build snow men, snow angels and for running about throwing snowballs. 
Cresta Valley – While the facilities at Cresta may be a little more basic than Dingo Dell the tobogganing is more diverse, with a wide range of terrain and scenery on offer but with a managed area designated for family oriented fun in a safe and controlled slope. The opportunity for snow play is also expanded with a large plateau open for exploration and snow play.
Only moulded plastic toboggans on slopes (see below). Inflatable car inner tubes and foam core toboggans like boogie boards, are not permitted. Park staff have seen many home-made contraptions such as wheel barrow buckets, trike frames with skis replacing wheels and truck inner-tubes, all of which are less controllable, fast and have hard surfaces and sharp edges that can cause injury to the user and others.