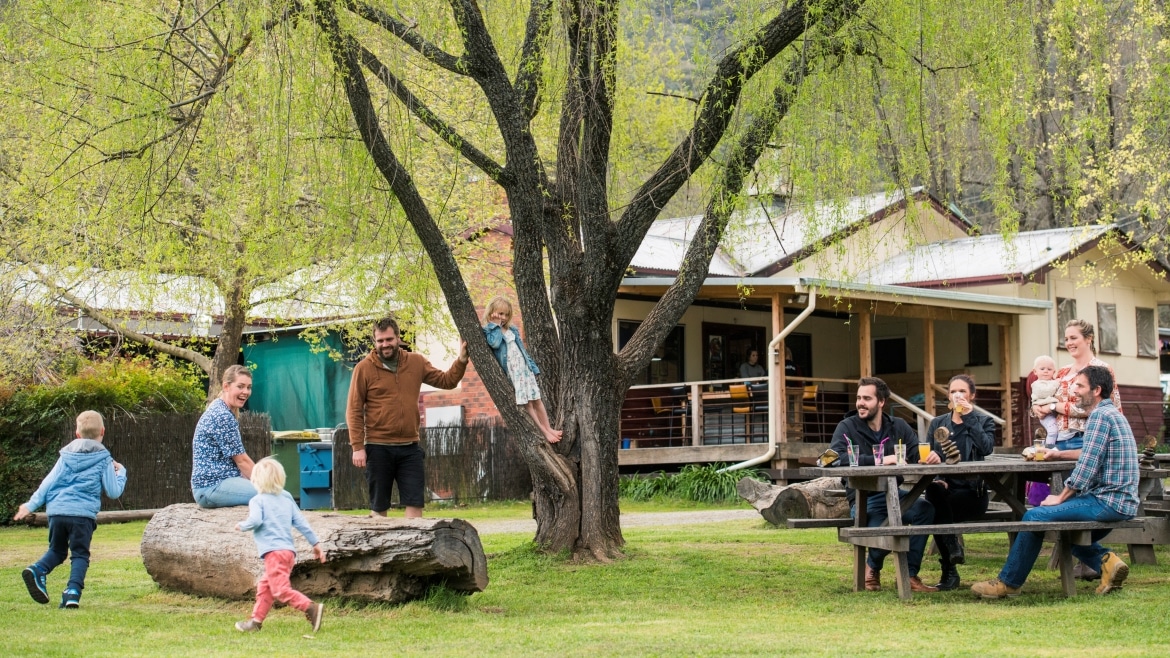 Spring is another beautiful season in Bright and Surrounds, blossom trees can be found dotted throughout the region along roads and along the rail trail. Mid to late spring we welcome the bud burst, bright green leaves, stunning warm weather and an appetite to get out and about.
It's the season to dust of your bike and get out in the fresh air. The Murray to Mountains Rail Trail is safe and easy for families and explorers of fine food and wine – trundle along and take in the stunning vistas, short rides or ride all day. Its nice to know there is support and transport if you don't have the energy to ride home.
Road cyclists love the challenge of the many hills and mountains surrounding our valleys. Check out the 7 Peaks challenge, a favourite amongst enthusiast. If you like to clock your 'total elevation gain', be sure to put aside one or two weekends for what we have on offer.
Happy to boast two mountain bike parks, in Bright and Mount Beauty, playgrounds full of turns, berms and jumps, loads of single track through pine plantations, gum trees and rivers . Beyond the mountain bike parks there are heaps of dirt roads scattered around the townships, some awesome rides in Harrietville and Dinner Plain.
Still need more of an excuse an excuse for a short break to one of our stunning towns, maybe an event?