With playgrounds options dotted around the towns and villages of Bright and surrounds there is no reason not to get the littlies out there enjoying some great, fun times. If peace and quiet is more your style you are sure to find the perfect quiet picnic area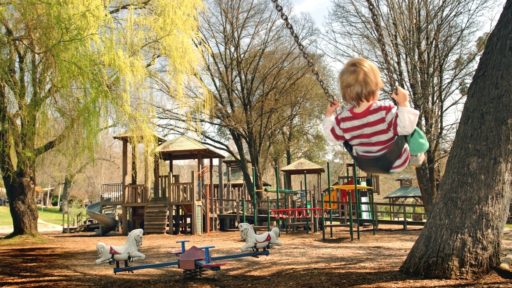 The majestic Centenary Park has electric barbeques and a shelter, situated on the Ovens river. All your supplies for a BBQ can be purchased in Bright, with butchers, bakeries and supermarkets. Local shops can also make up a gourmet basket for your special picnic. A terrific safe and friendly park with toilets, seating, swimming, fishing, shelters, and ample parking and close to the town centre. The playground has climbers, slides,a flying fox, chain net climber, swings and spring rockers for your enjoyment! This is such a lovely spot to sit and enjoy the world go by.
Located at Gavan St in Bright this park is a great picnic spot. Such beautiful views of the mountains there is no better place to enjoy a relaxing day.
Located at the end of Howitt St in Bright, behind the visitor information centre. There is an electric BBQ, running water, toilets and shelter there. With the river nearby you can relax and enjoy the tranquility.
Pioneer Park Recreation Reserve - Bright
Situated just off Coronation Avenue, Bright - its a great space for children to run around in and enjoy the fresh country air. Complete with playground, football oval, pony club grounds, tennis and new netball courts there is something for eveyone! Why not take a picnic with you and make a day of it?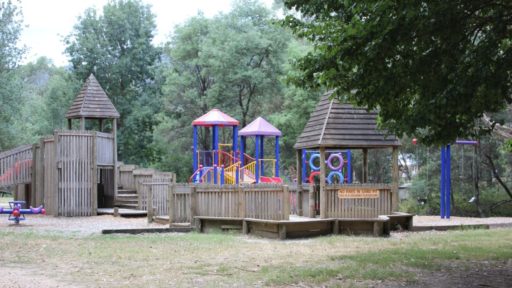 Alpine Park - Wandiligong
Alpine Park in Centenary Avenue, Wandiligong is set on the banks of the peaceful Morses Creek, close to the gold diggings and Wandiligong Maze & Cafe. The kids will love the park complete with slide, cubby house, climbers and horizontal ladder. With tables and chairs near the park it is a lovely place to picnic. Toilets are located nearby at the oval.
Porepunkah Riverside Park
Situated by the river with BBQs, toilets, seating, swimming, fishing, shelters, and ample parking and close to the town centre of Porepunkah. Complete with spinna pole, climbers, slides, flying fox, climbing wall, swings and spring rockers there is something for the whole family.