Hedonistic Hiking's Sunset Dinner on Mount Buffalo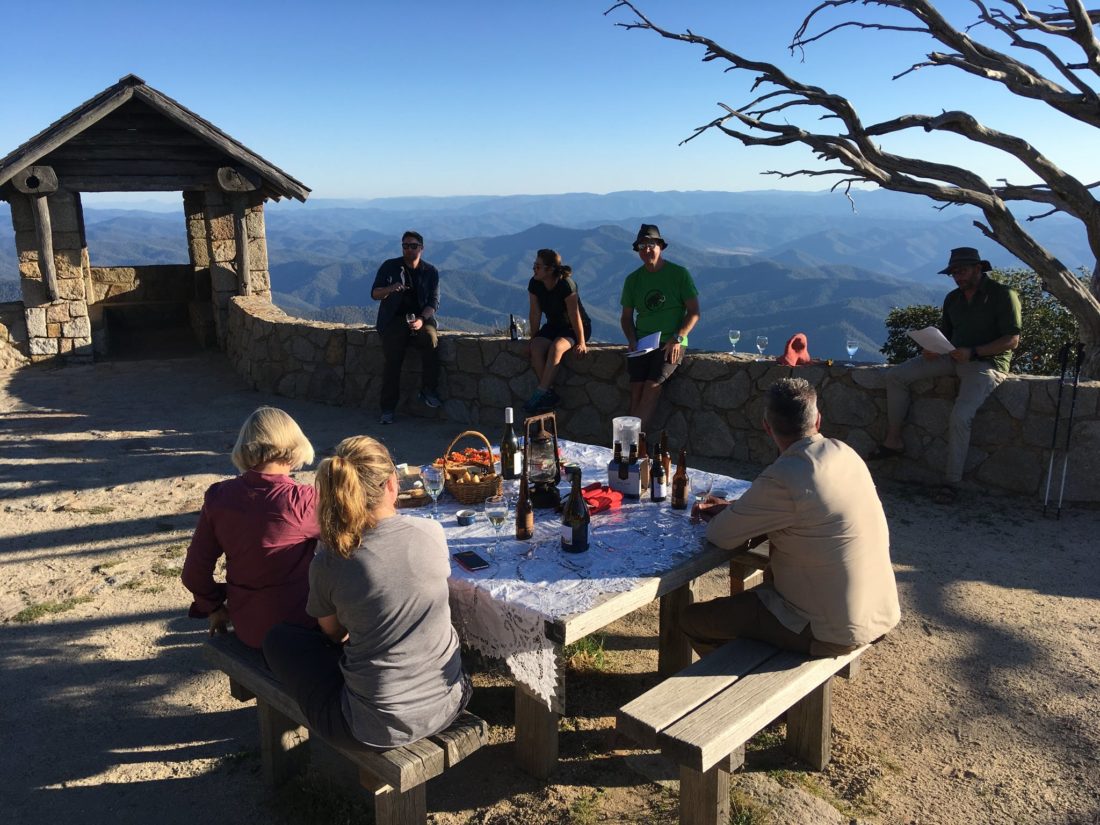 Join local walking specialists Hedonistic Hiking for a fabulous half day hike and sunset dinner on magnificent Mount Buffalo and enjoy a dining experience to remember forever.
The highest point on Mount Buffalo is known as The Horn which sits at 1,723 metres above sea level. It offers a cool haven in summer with phenomenal views over the surrounding landscape. Sunset Dinners on The Horn are unforgettable experiences, bringing together the unique beauty, environment and history of this magical mountain.
The event starts with an afternoon transfer from the centre of Bright up to the mountain. Hikes are on well-maintained mountain trails before arriving at The Horn as the sun is setting. Dinner includes canapés and three courses prepared using the best locally-sourced fresh produce, matched with fabulous local wines from the area. At the end of the evening guests will be transferred back to Bright.
ATEC COVID Ready/ WTTC Safe Travels Stamp