1st FAI Asian Oceanic Continental Paragliding XC Race Championships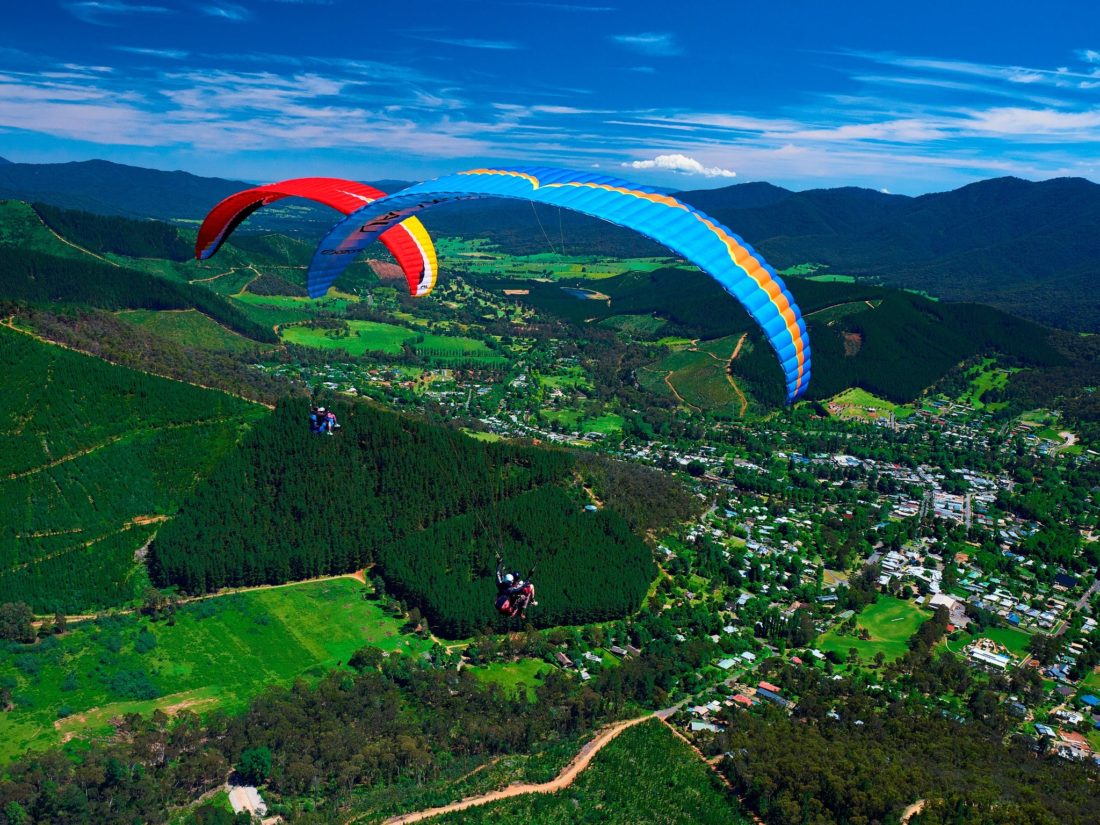 11 Dec 2019
12 Dec 2019
13 Dec 2019
14 Dec 2019
15 Dec 2019
During December 2019 the skies above the Ovens and Kiewa Valleys will be lit with the spectacle of up to a hundred paraglider pilots competing in the First FAI Asian / Oceanic Paragliding Championships.
This event is a Federation Aeronautique International (FAI) accredited category two event and will serve as the sanctioning event for the Main 1st FAI Cat1 Asian Oceanic Continental Paragliding XC Race Championships, also to be hosted in Bright December 2020.
Registered international accredited pilots will travel in from all recognised Asian / Oceanic nations specifically for the event. The international contingent will compete with our Australian pilots from all states as well as several Victoria based world-class pilots.
With seven possible 'tasking' days for competition tasks, the pilots will be utilising Mystic Flight Park, Gundowring or Buckland Ridge as launch for cross country (XC) races of up to 100 kilometres each day. Races will finish at dedicated landing zones at Mystic Flight Park, Pioneer Park, Porepunkah Airstrip or Mount Beauty. Each 'task' is decided upon to suit prevailing weather conditions.
Disabled access available, contact operator for details